Tomato Plants
2014

We bought six tomato plants on March 23rd at Sloat Garden Center, and planted
them in the redwood planter box filled with replacement soil. Each plant is a
different variety. Two of the plants are for cherry sized tomatoes while the
others are for larger sized fruit. One is supposed to be a purple-black color.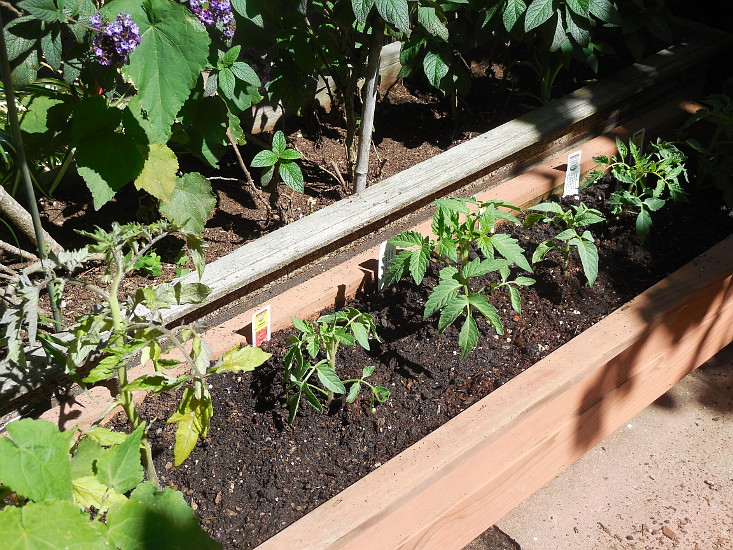 This photo was taken on April 26. One of the cherry
tomato plants didn't make it, so now we have just five.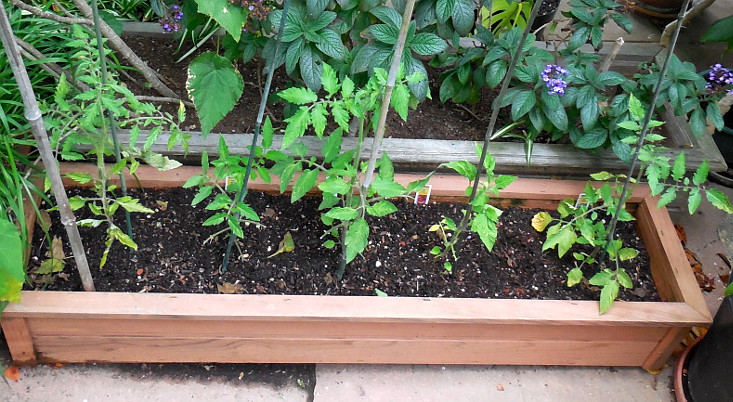 These photos, taken on May 8th, show how the plants have grown, along
with two shots of our first tomato which can be seen on the left-most plant.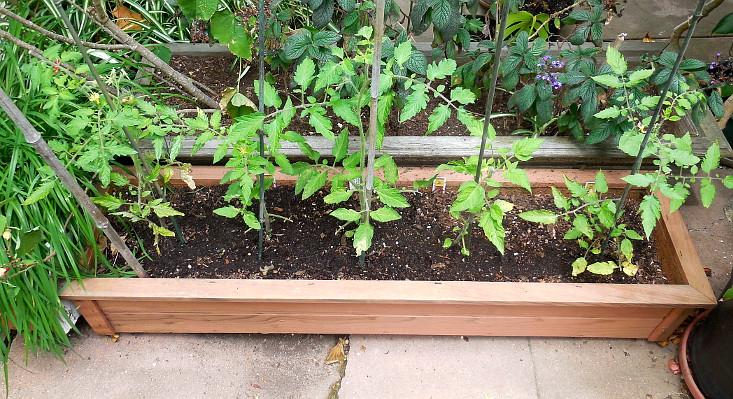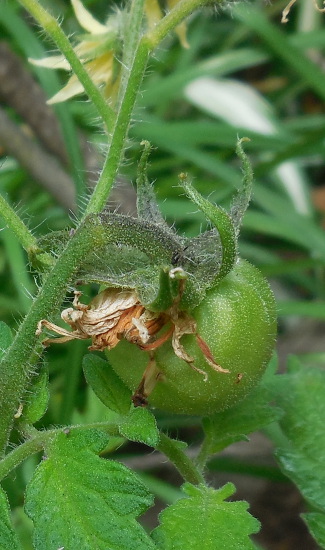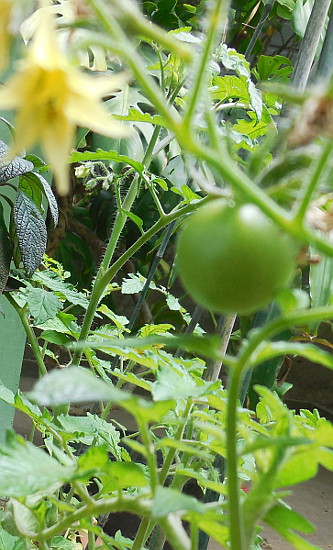 The beautiful tomato shown above grew larger and started to turn red, but I made
a bad decision. I left it on the vine to rippen more, and it's with sadness that I
have to report that a raccoon (at least that's what we suspect) stole the tomato,
and in the process broke the stem of the plant, which soon wilted and died.

[ Later photos of our tomatoes ]