We had all of our trees pruned by Davey Tree Service on June 22.
Here's how they look now that they've been trimmed.
Pepper Tree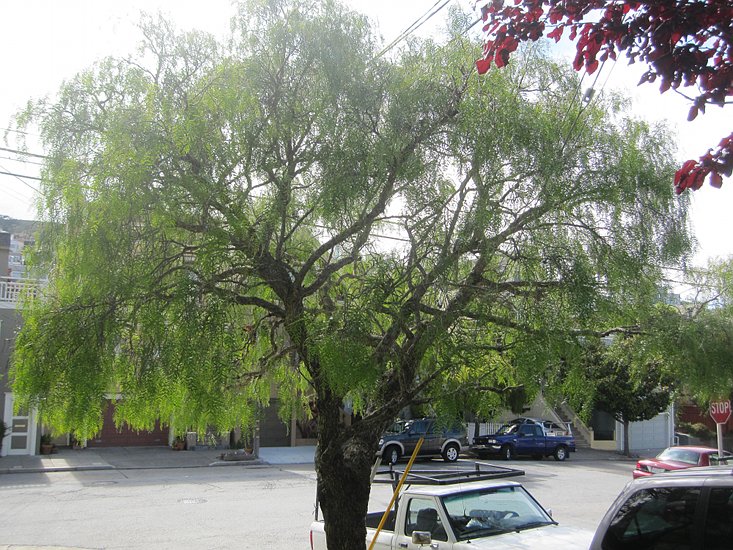 Here's looking along the front of our home showing the Pepper
tree, the Flowering Plum tree and the fuchsias in the boxes.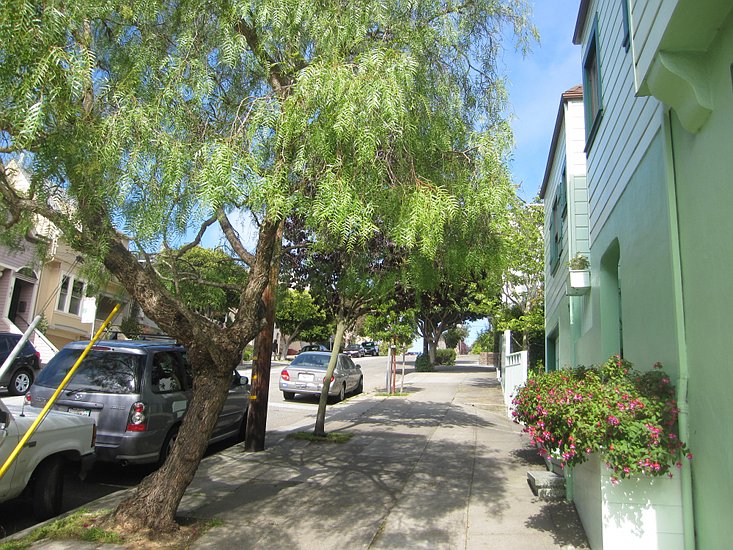 Here's a shot of our Strawberry and Sugar Maple Trees.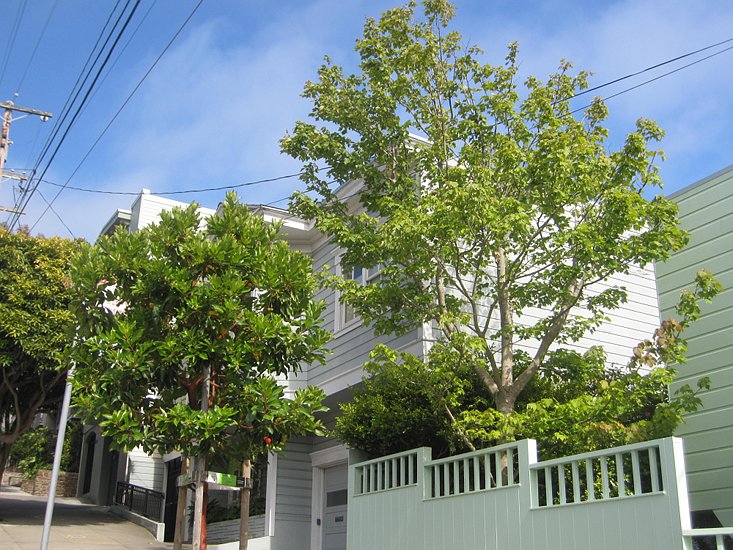 A wide shot of our home and and trees. Here you can see the
Flowering Plum Tree along Eureka Steet at the side of the house.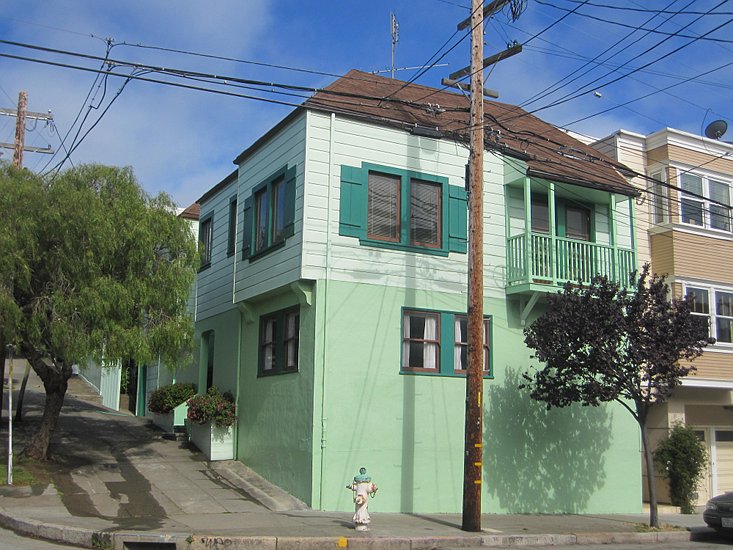 Here's a shot of the hydrangeas blooming in the side yard.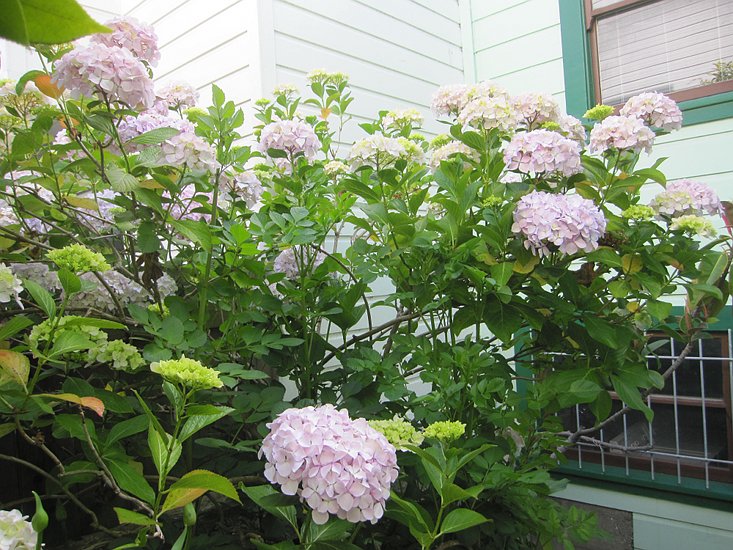 The following photos were taken about 6 weeks later in early August.
Take a look at all the flowers on our Strawberry Tree!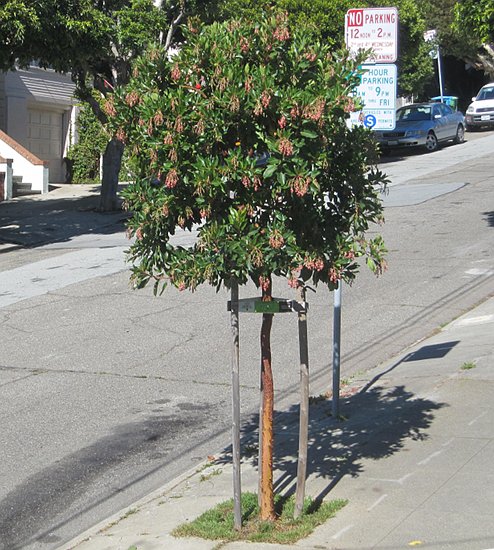 Here's an overall view of part of our garden taken from the bedroom window.
There are lots of hydrangeas, a few agapanthus and the first dahlias to blossom
on the right, and the split leaf philodendron and tomato plants on the left.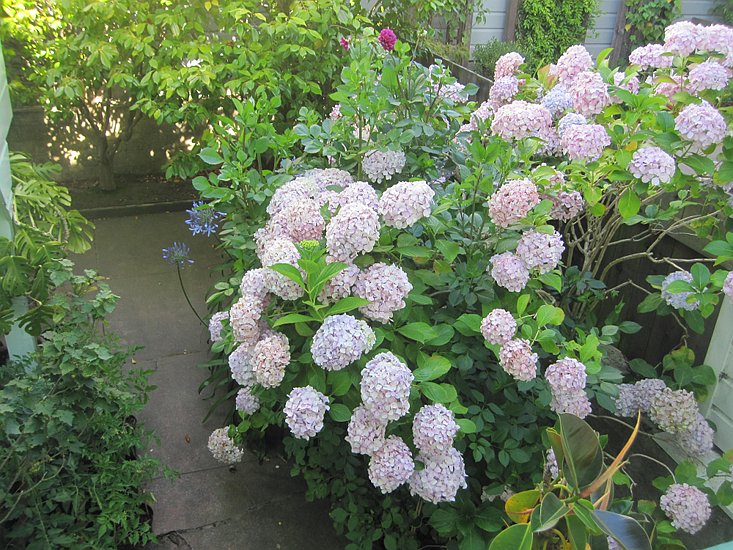 Here are a few shots of the dahlias.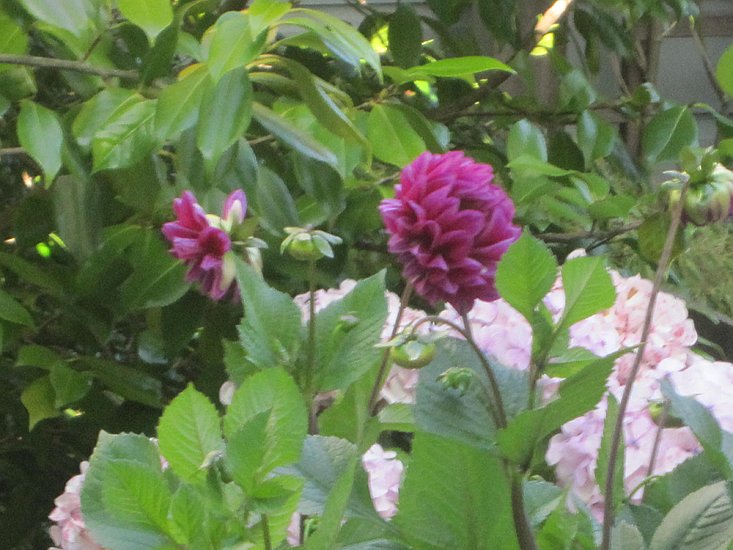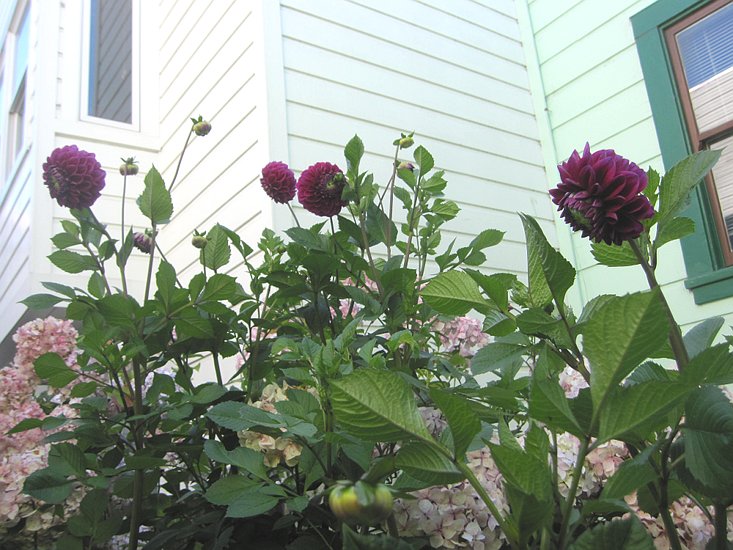 That's the trunk of the maple tree in the center.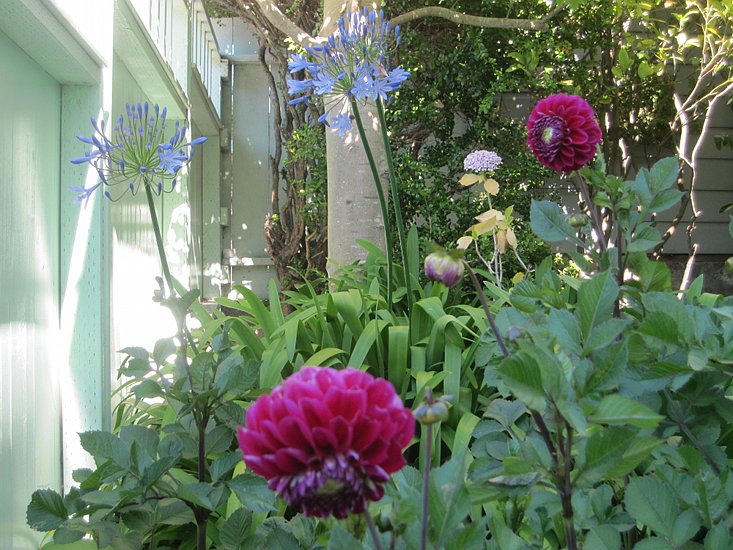 A view of one of our Chinese Evergreen Bushes. The flowers look like little lanterns.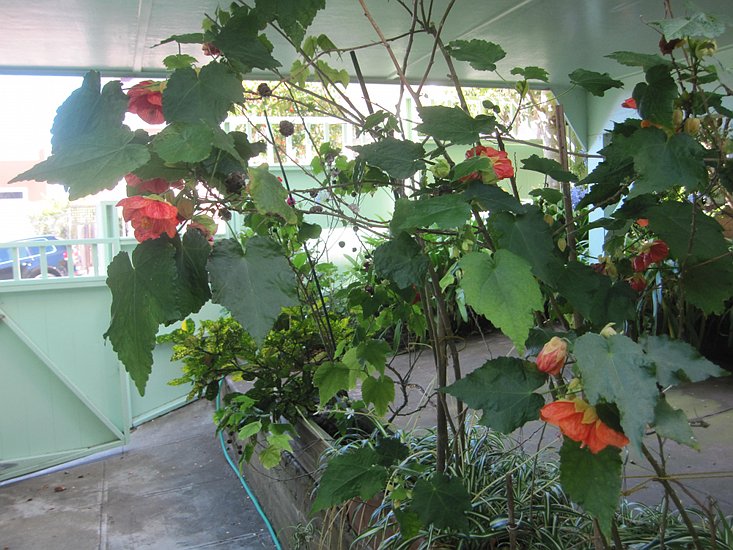 It's difficult to see it in among the branches of the camellias,
but this is our tree of unknown type that I transplanted from
the middle of the agapanthus to a pot last year, and then
re-planted in the ground this year in the last available space.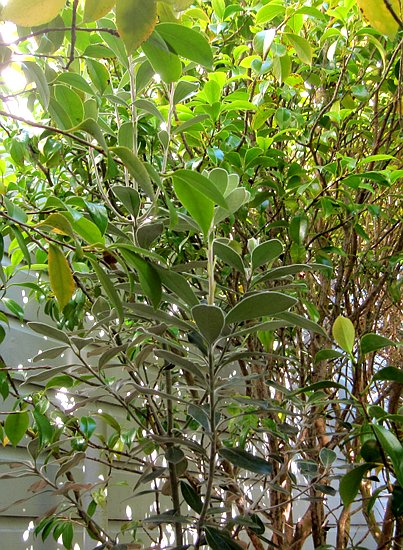 It's grown to about 8 feet tall now and is doing well!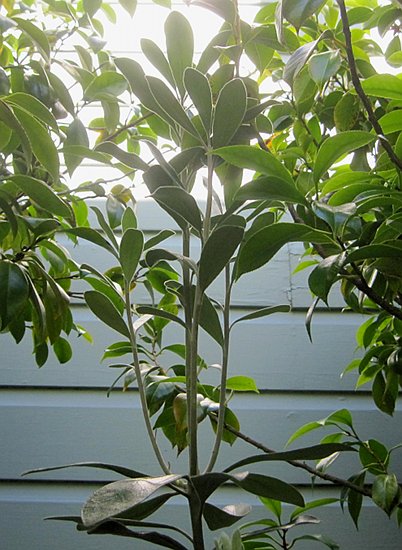 [ Page 2 of Plants and Flowers, Summer 2012 ]