The next three photos were taken on August 17.
Our roses in the box at the front railing.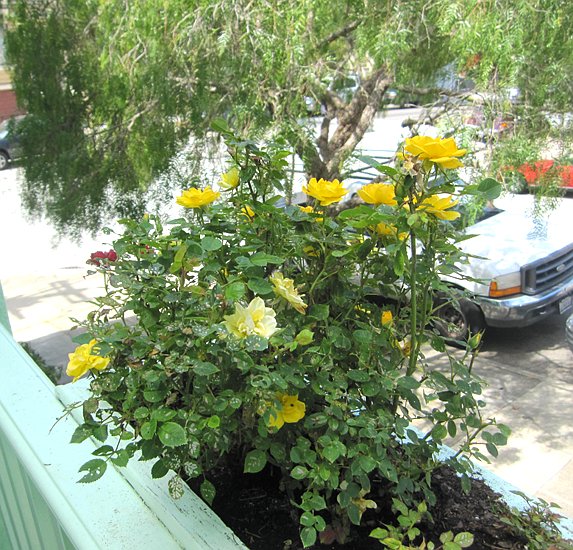 Our dahlias are flowering beautifully.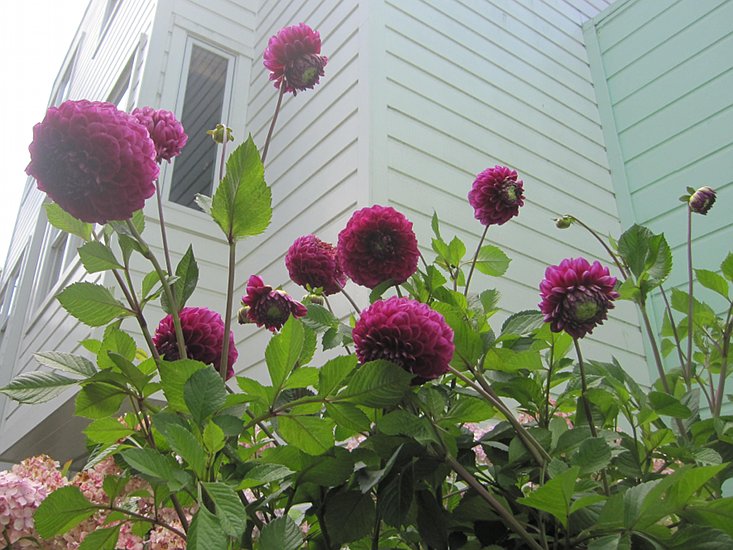 Close up of one of the dahlias.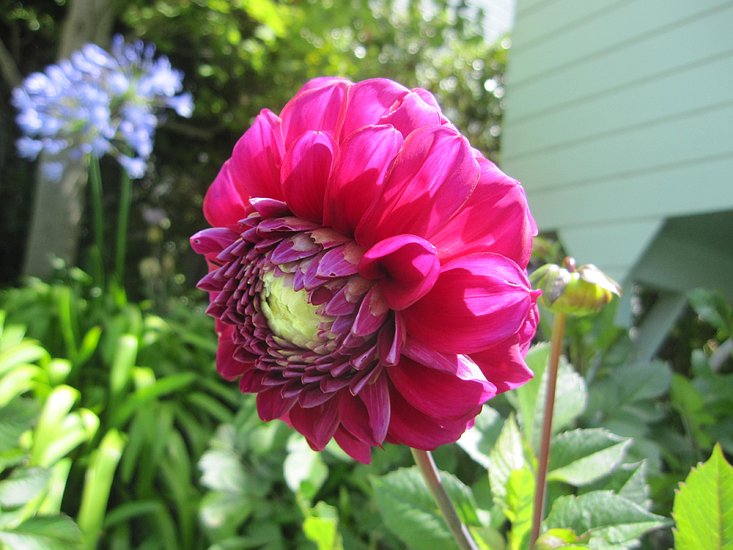 This next group of photos were taken on September 1.
Our Chinese Evergreen Lantern Bushes are bursting with flowers.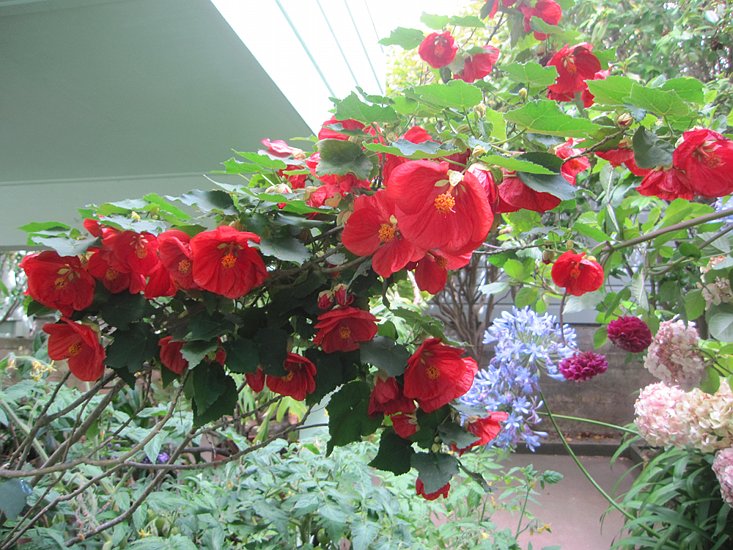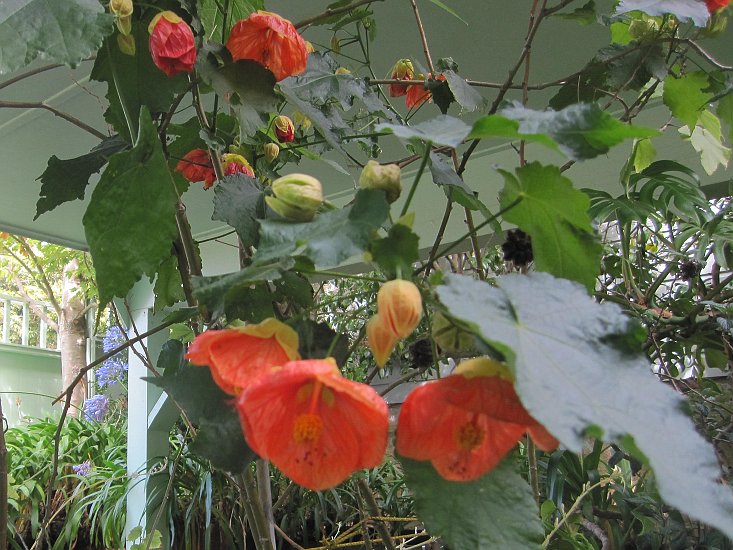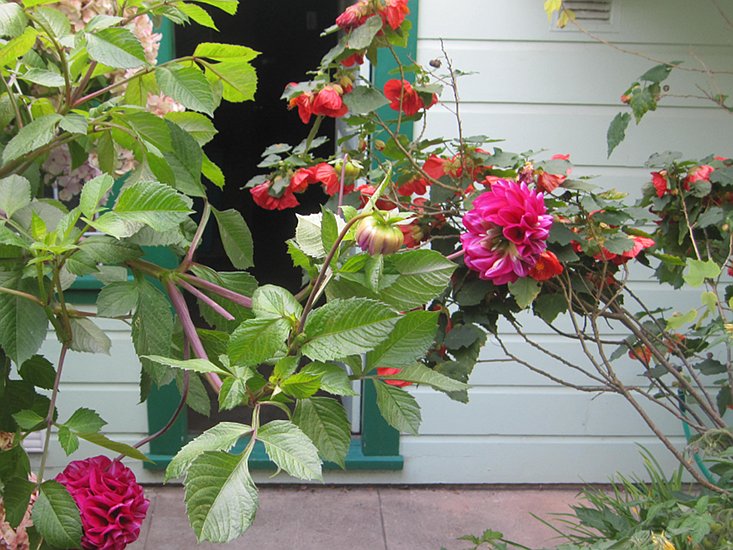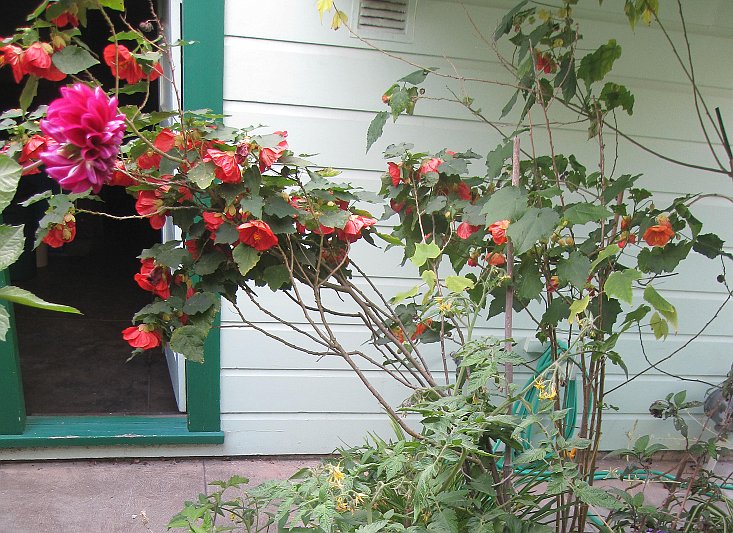 More photos of our dahlias.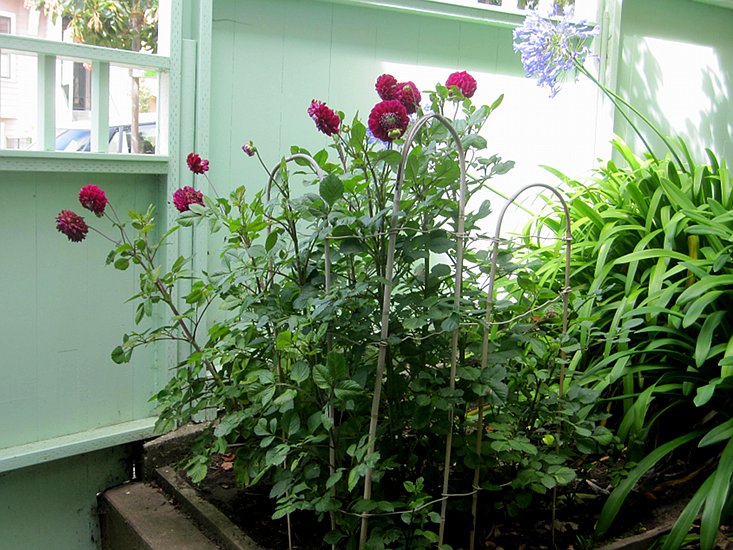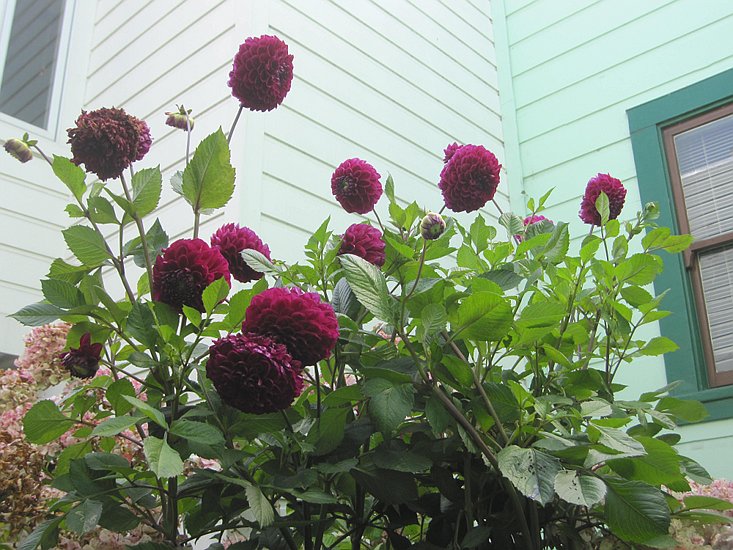 October 5.
Strawberry Tree is growing fast - Maple tree has lost its leaves.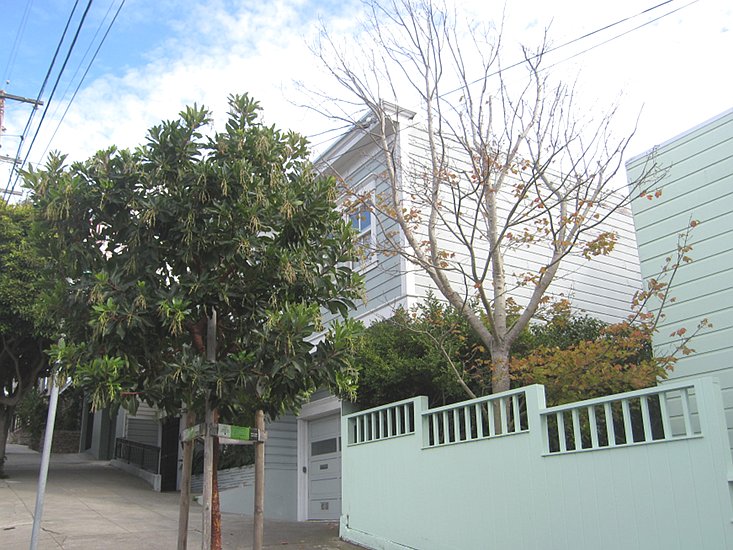 Here are some of the maple leaves. We've swept up several piles like this over recent weeks.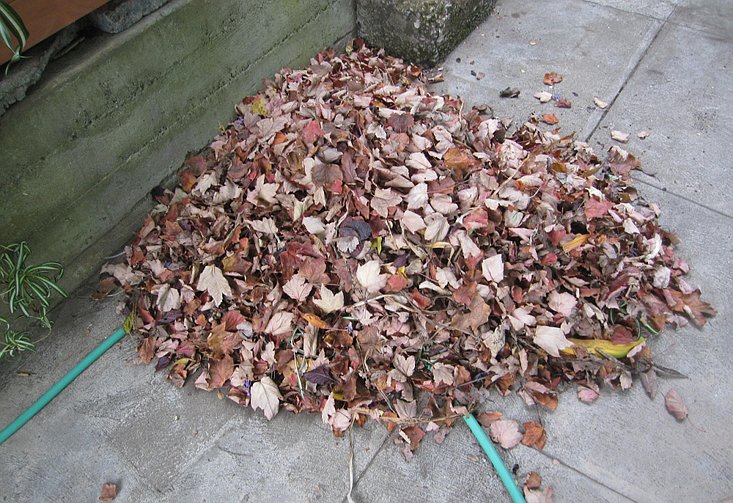 [ Back to Page 1 of Plants and Flowers, Summer 2012 ]