Plants and Flowers, Spring 2012
Part 2

Here is yet another set of photos of our plants and flowers.
These were taken around our home in April of 2012.

These are our camellias as seen on April 21.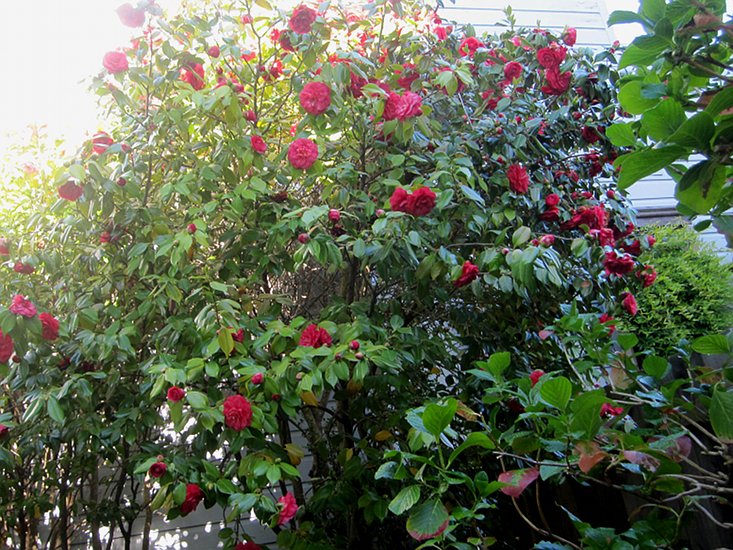 The New Hampshire Sugar Maple Tree is just starting to leaf out.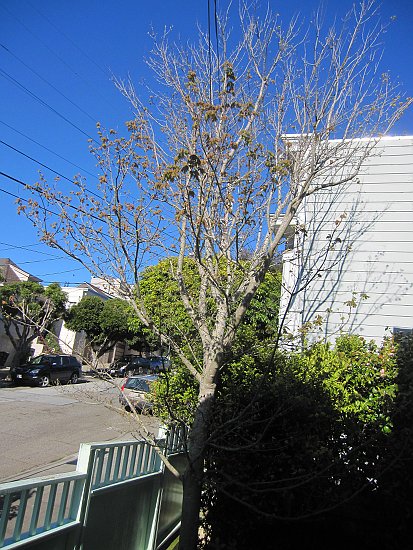 Our fuchsias are starting to bloom.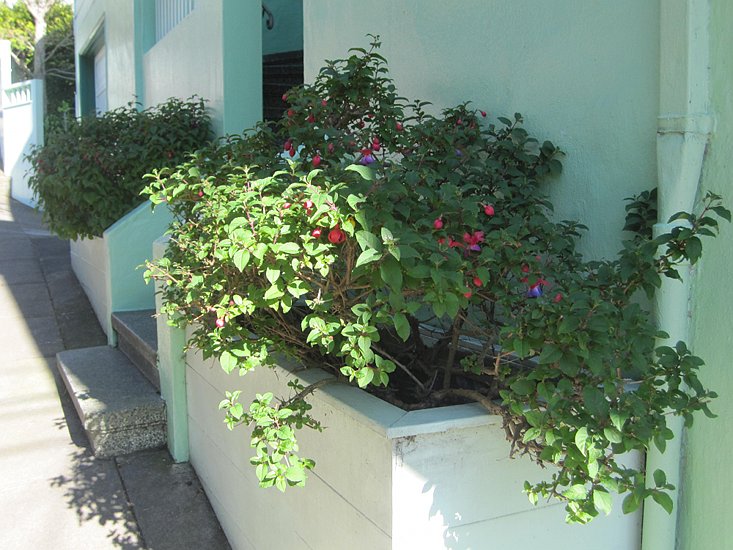 Some wild flowers grew up with the fuchsias a few
years ago and they're blooming nicely now.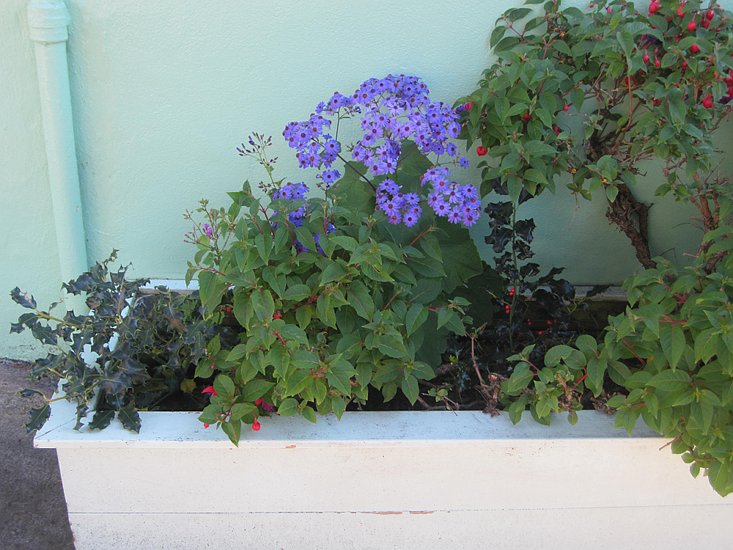 And look what we found growing on our plum trees. These tiny plums
would be be delicious about the first of June, if we could only reach them.
There are about two dozen on our 21st Street plum tree and many
on the Eureka Street plum tree, too. They don't grown very large.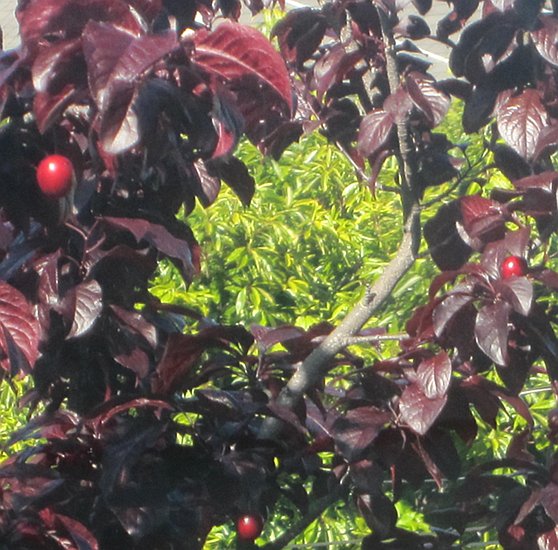 [ More Plants and Flowers 2012 ]