Here are some of the wild flowers we saw at Table Rock Preserve.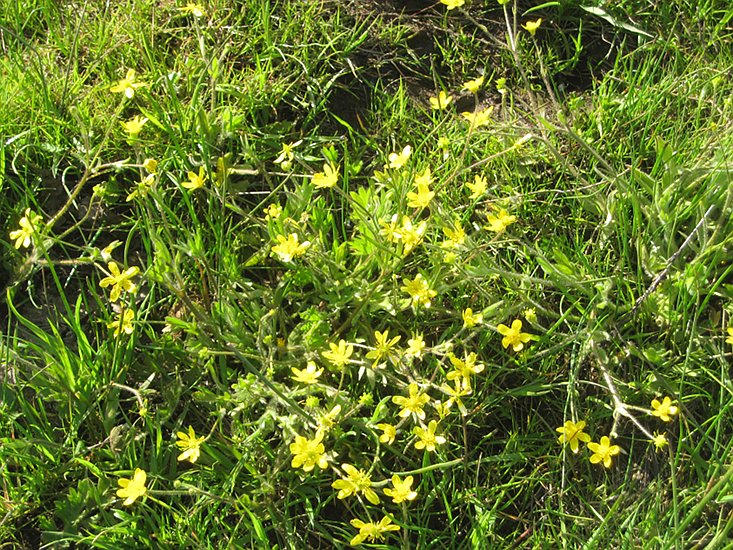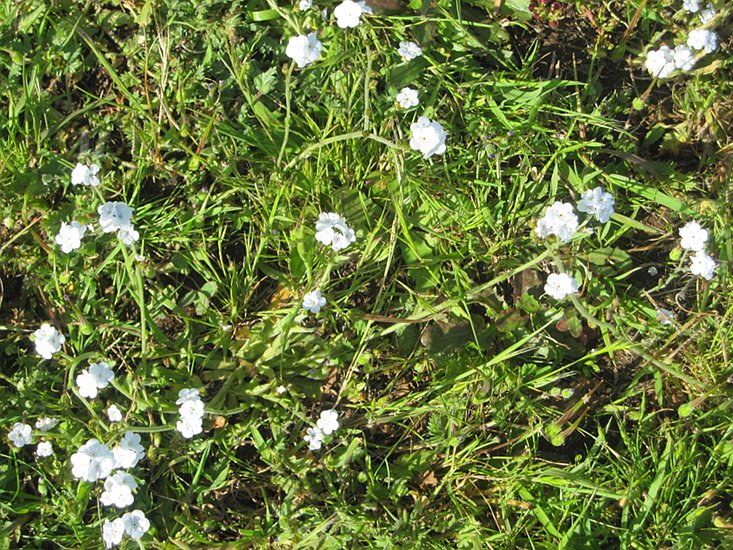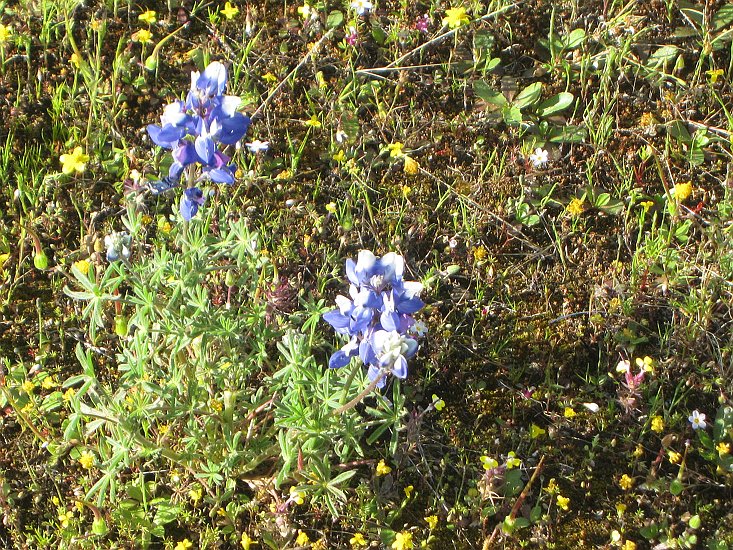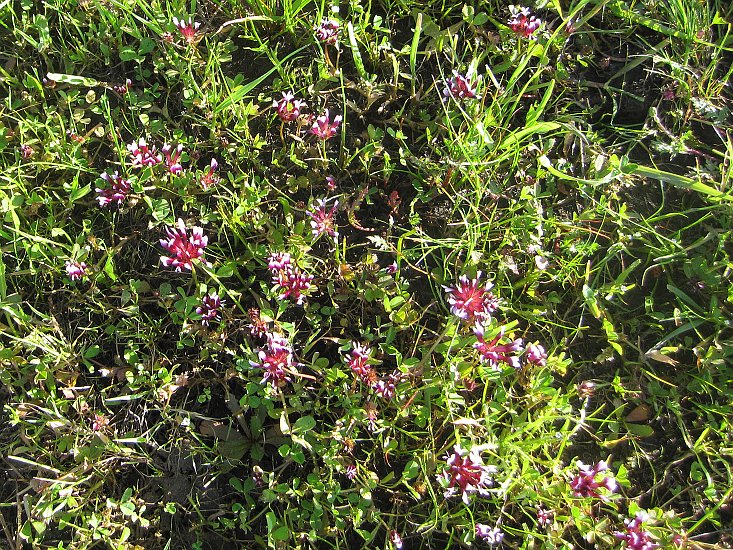 We went back to Oroville, had a nice dinner at Cassidy's then went to our motel.
On Friday, April 20, we headed south through Marysville and Lincoln to I-80
then west to Sacramento, where we stopped for a visit at historic Old Sacramento.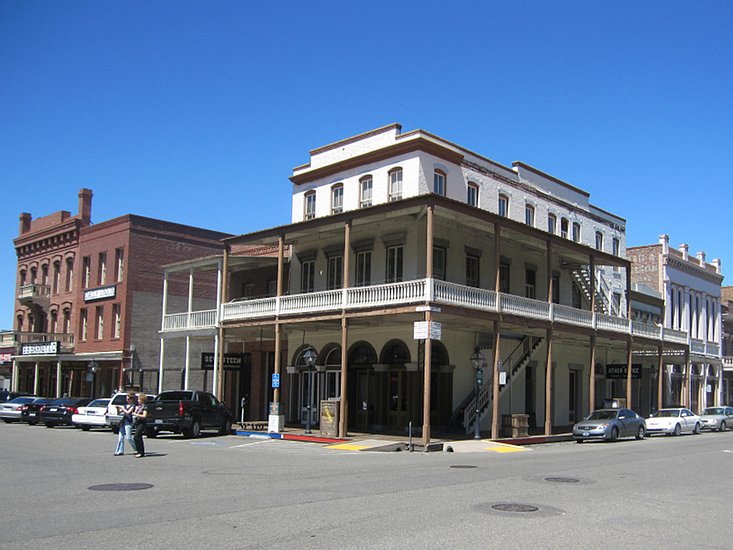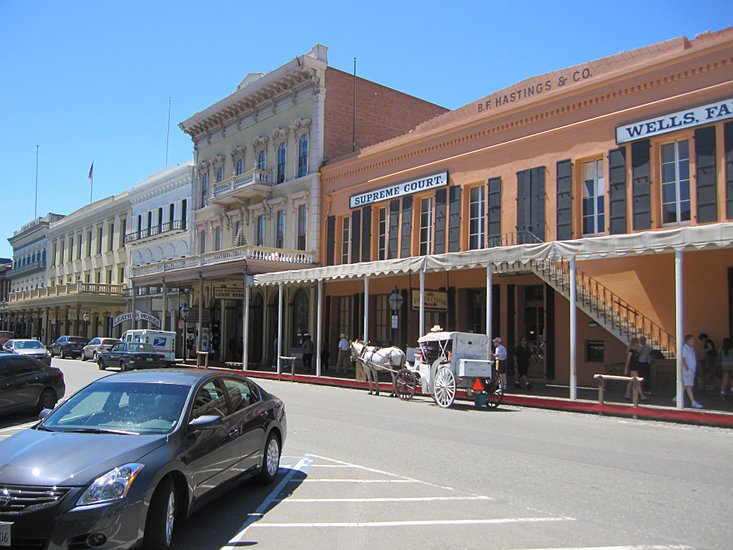 You can get a horse-drawn buggy ride around town. We didn't. We walked.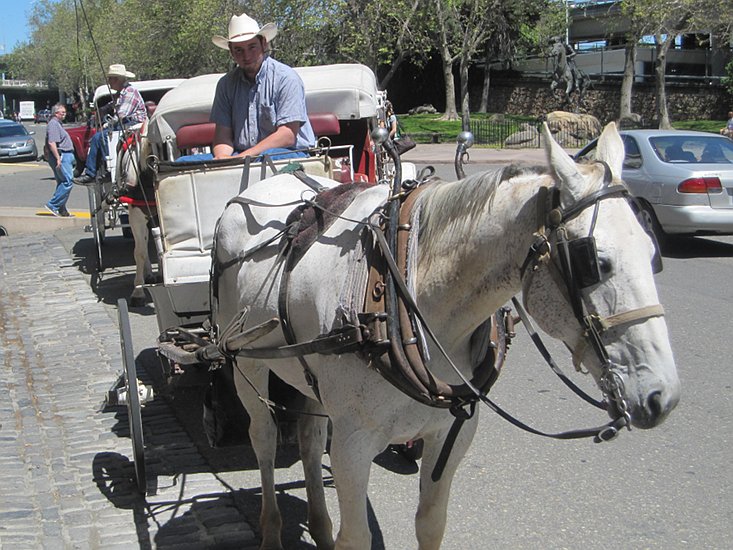 We bought some t-shirts and Bill bought a couple bandannas.
We then stopped for lunch. Here's Bill waiting for it to be served.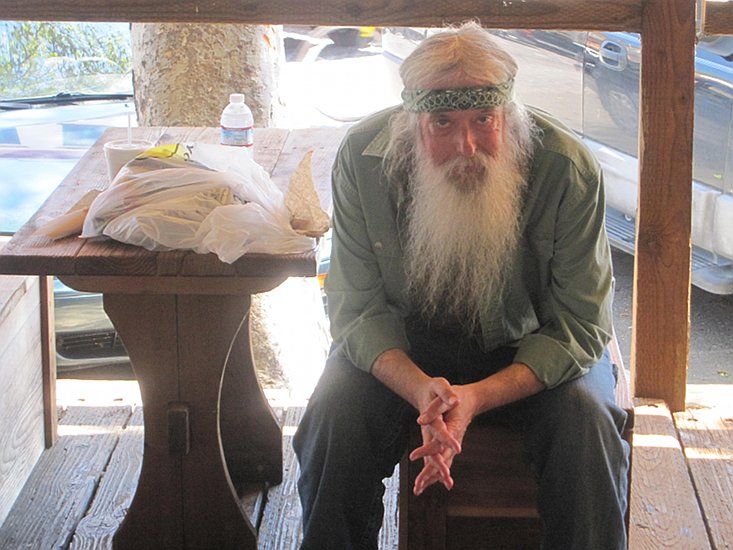 There is an old stream locomotive and old cars available
for rides on the weekend. It was quiet when we were there.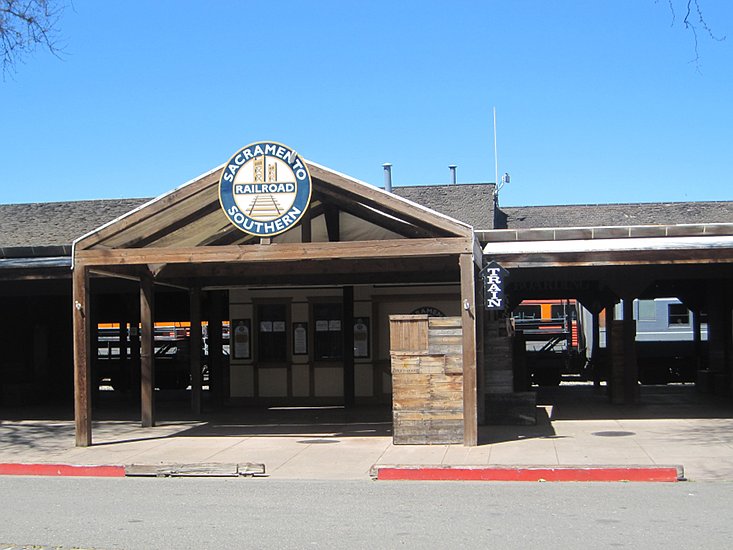 We continued walking around the old town. Here's Larry
on the old plank walkway in front of some of the shops.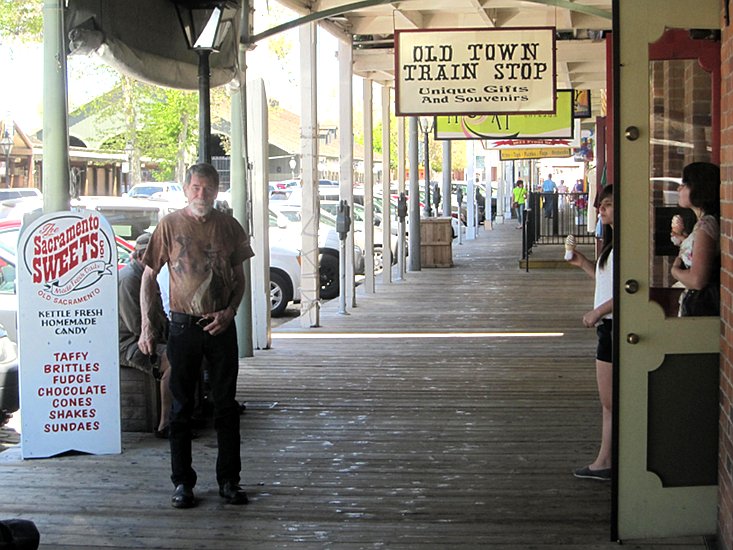 From here we got back on I-80 and headed for home. This was a very
enjoyable two-day getaway for us. All went well except for a long,
slow-moving traffic backup going to and across the Bay Bridge.