TERMINAL 2
SAN FRANCISCO INTERNATIONAL AIRPORT
OPEN HOUSE
April 9, 2011

Terminal 2, the former International terminal at San Francisco International
Airport, has been completely remodeled. The D concourse, gates 50 to 59,
is now the new home of American Airlines and Virgin America Airlines.
Prior to opening the terminal for business, the city had an open house so
that everyone could take a look at the newly remodeled facilities. You had
to sign up for free tickets to attend the event, scheduled from noon to 5 pm.
We arrive at the elevators in the parking garage.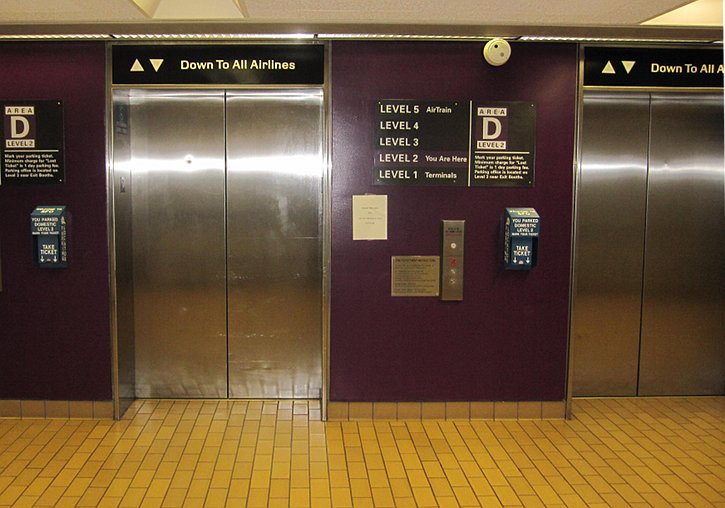 You come first to the baggage claim area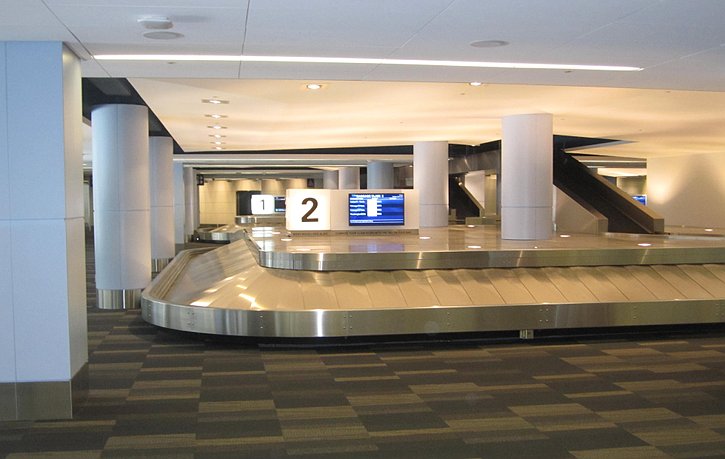 The new schedule boards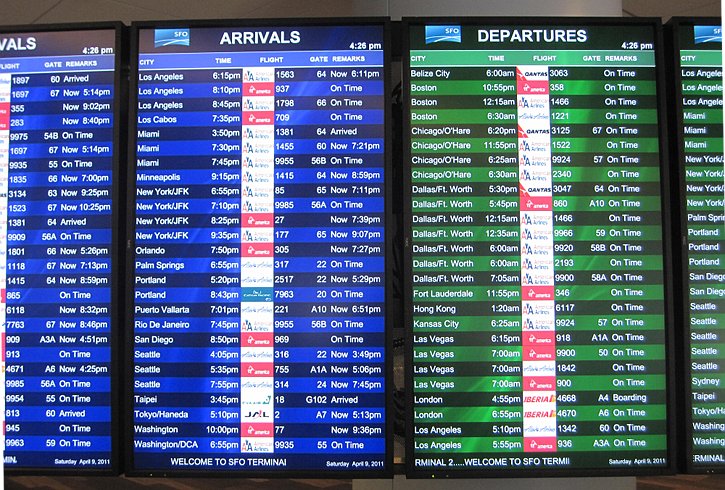 Let's head up to the main level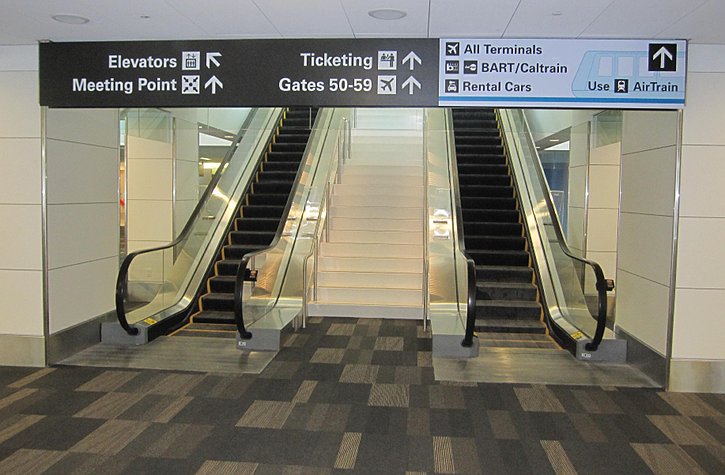 These are the American Airlines ticket counters, which are on the left
in the terminal. The Virgin America ticket counters are on the right.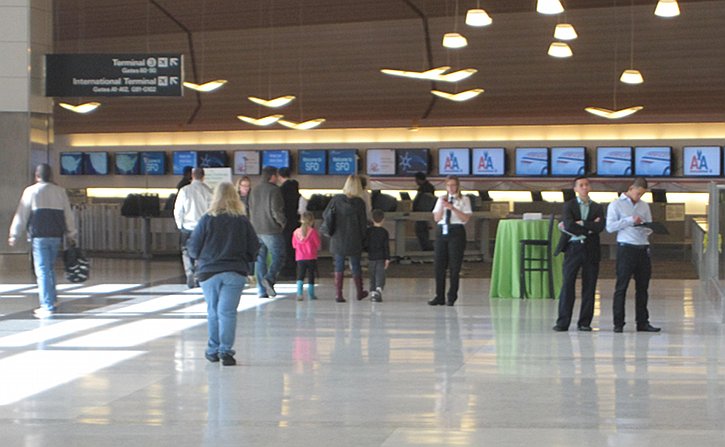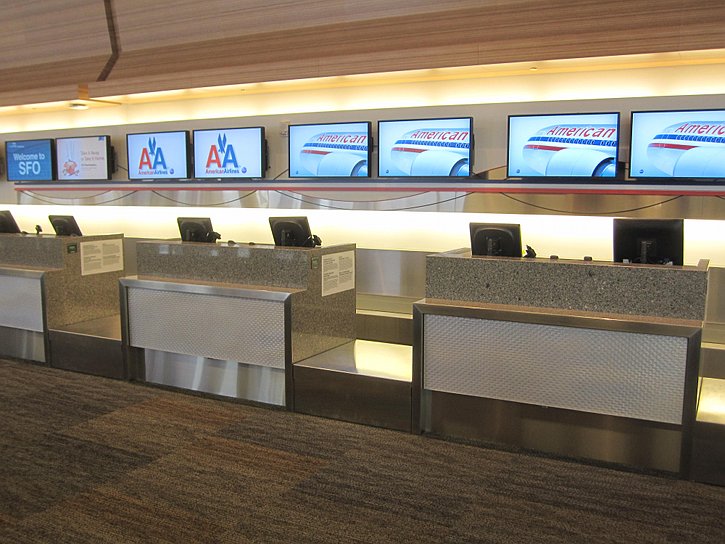 Overview of the Terminal 2 lobby looking toward the entrances. Note the
hanging art work. There's a close up of it below. There is a Starbuck's
Coffee Shop outside the security area, as seen on the far right.
There was a trio playing here during the open house.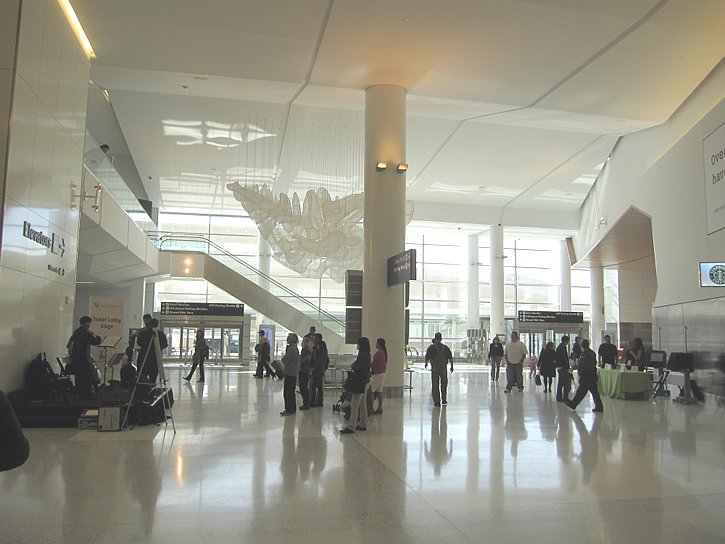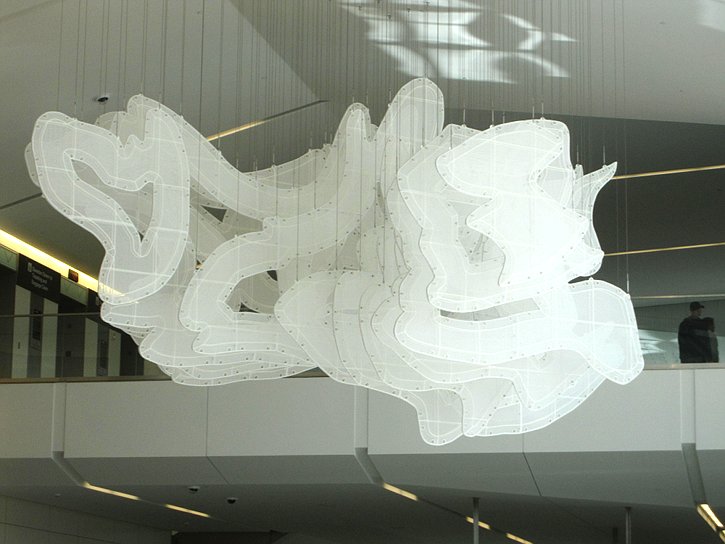 The new security check-in area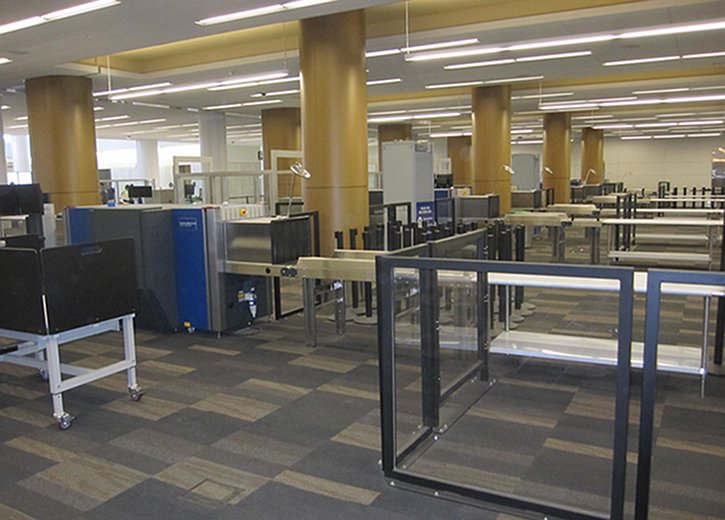 This sign greeted us as we entered the terminal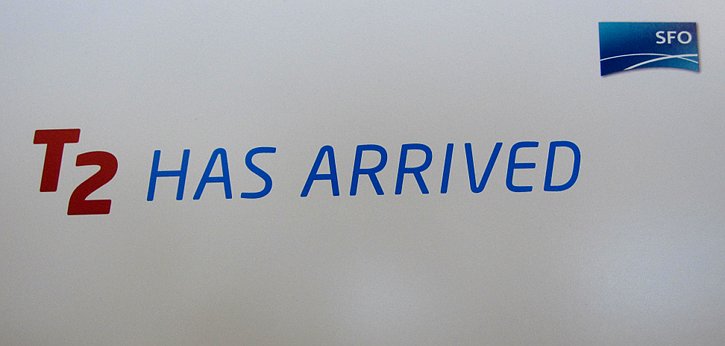 After passing through the security check in area, you find several
seats available for sitting down to put your shoes back on.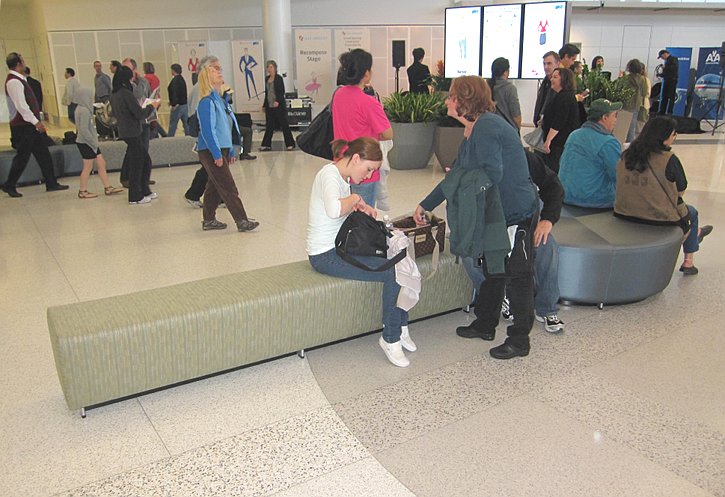 Bill is standing just past the security area. You can see the seats
and the hanging tapestries over the area where the shops begin.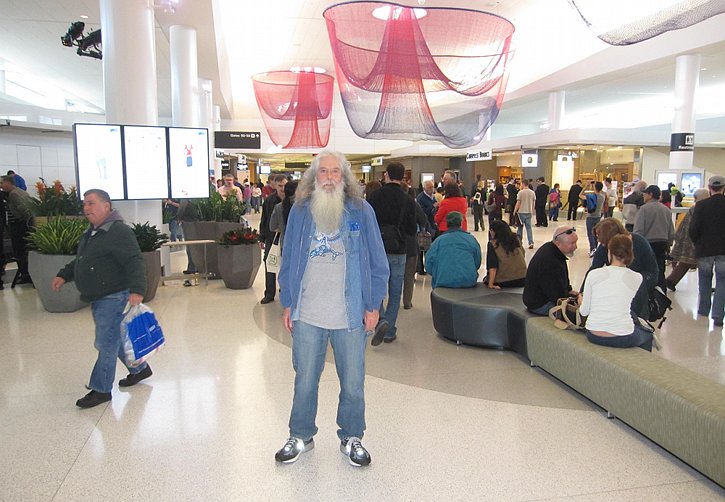 Close up shot of the tapestries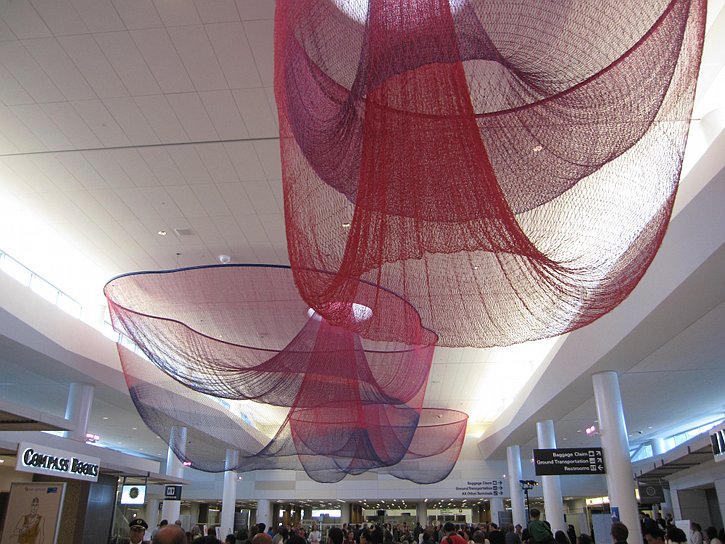 The corridor leading to the gates is lined with lots of
shops, restaurants, coffee shops and rest rooms.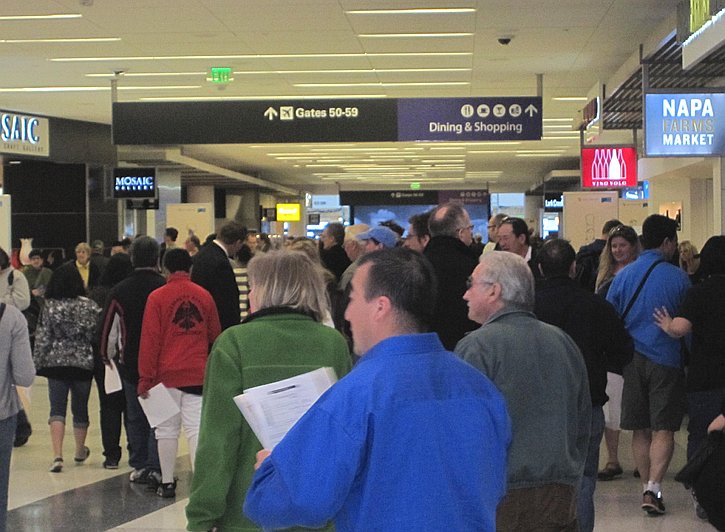 Napa Farms Market, one of the shops along the corridor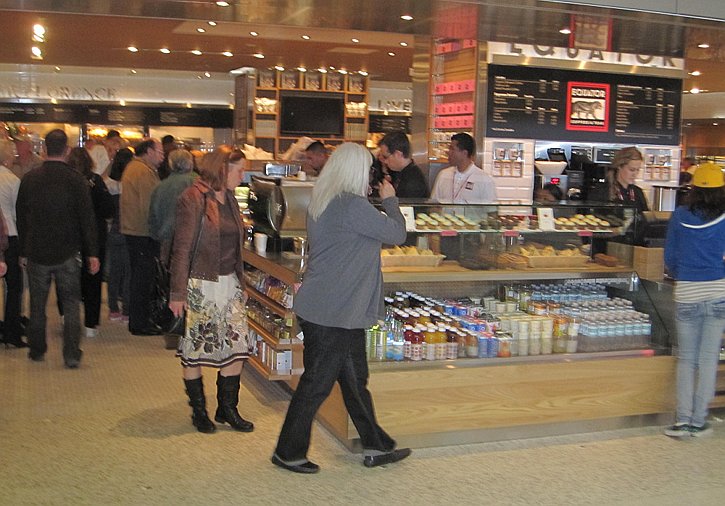 Greetings from SF is a gift shop


Virgin Galactic had a display showing a model of their new space ship.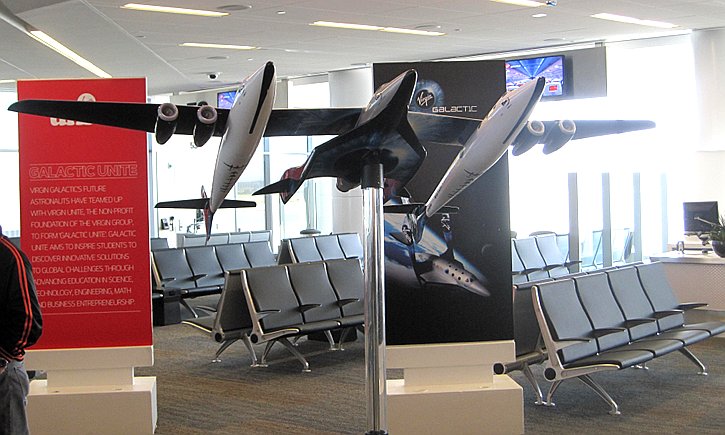 View of the American Airlines gate area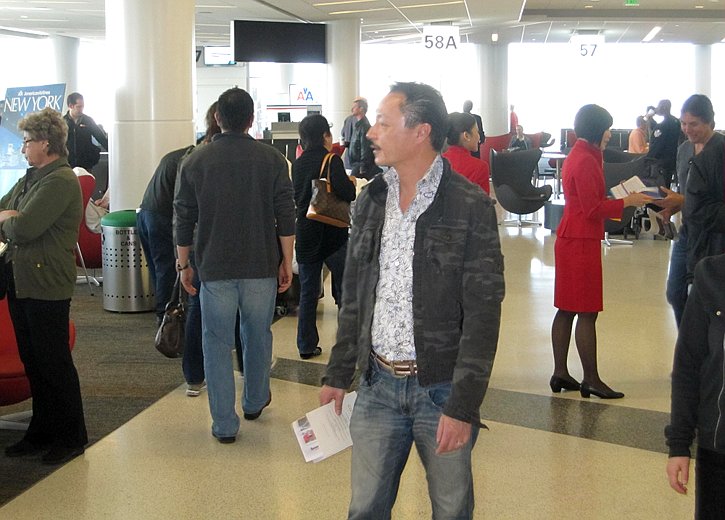 Bill is your friendly gate attendant today at the Virgin America counter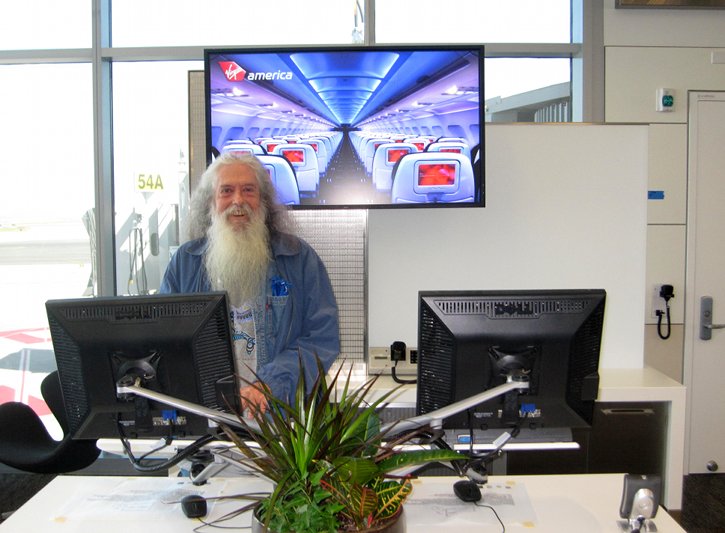 There are lots of these chairs in black and red located throughout the terminal. They're quite comfortable.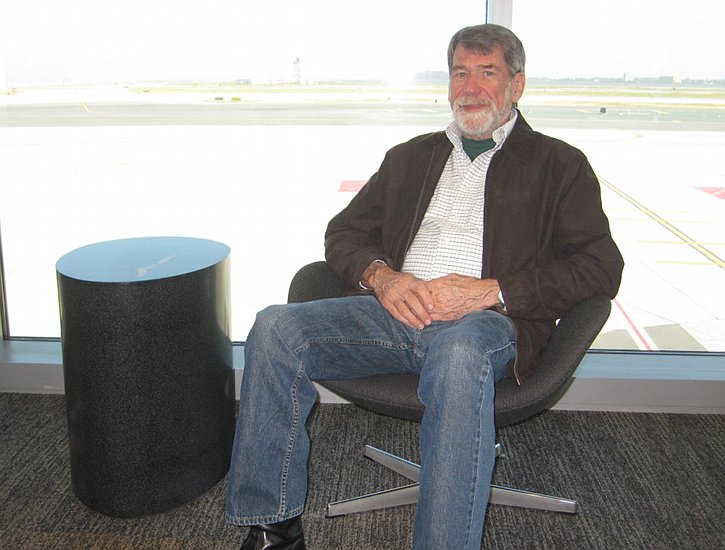 The gates are well marked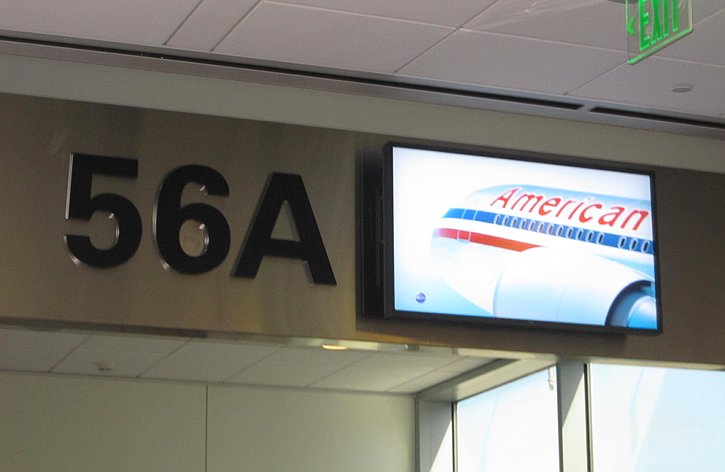 Is your bag too big? Here's American's way of checking.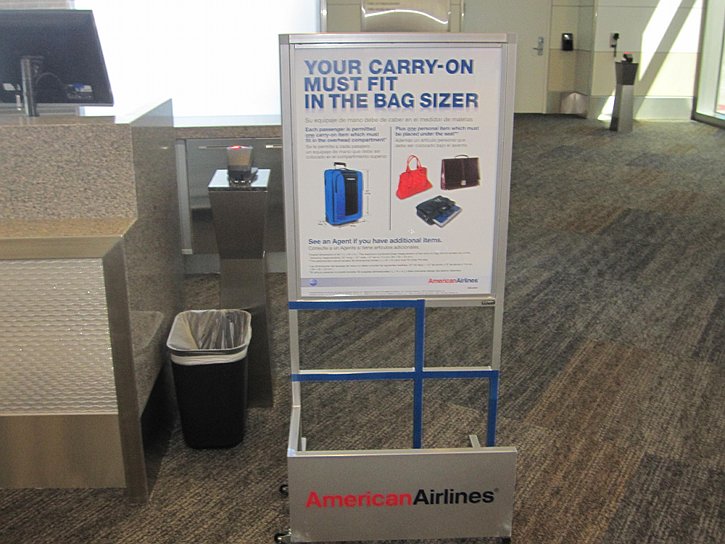 Airbus had a display showing all of the
various models of The Airbus Family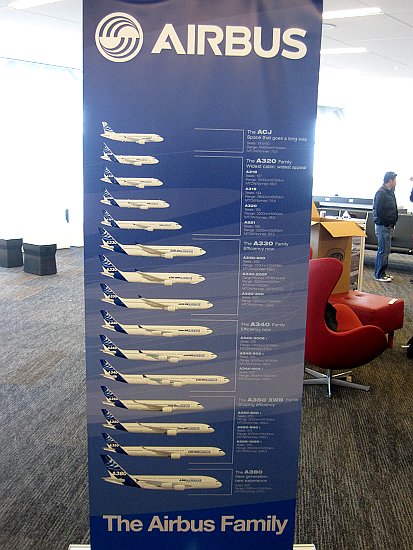 American had a display about their original flagship airliner, the DC-3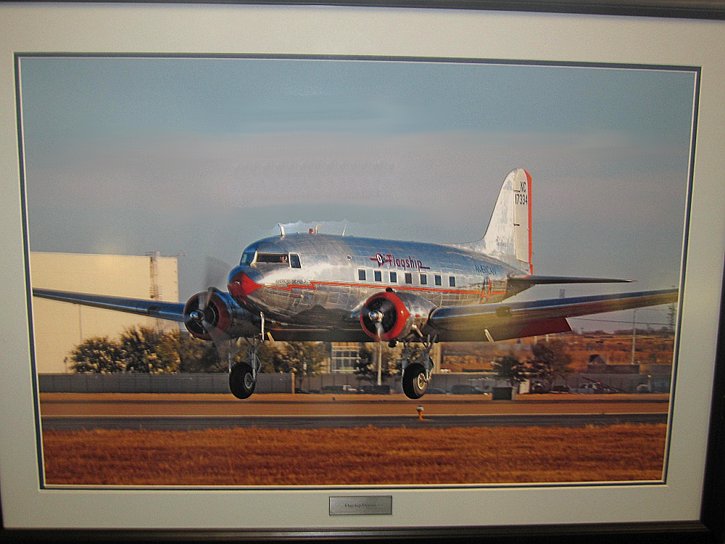 Sitting outside at the gate was one of their old DC-3 flagships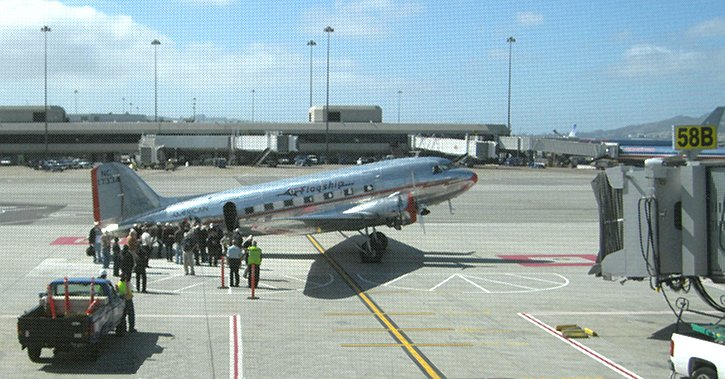 In the center of the terminal there were numerous shops, coffee shops and restaurants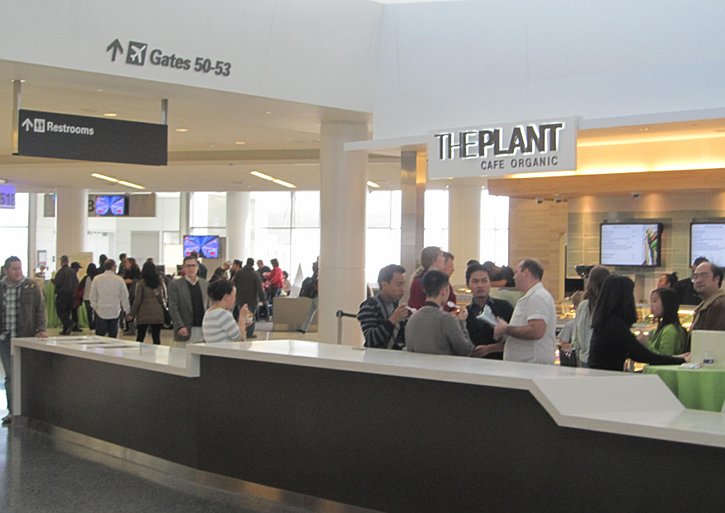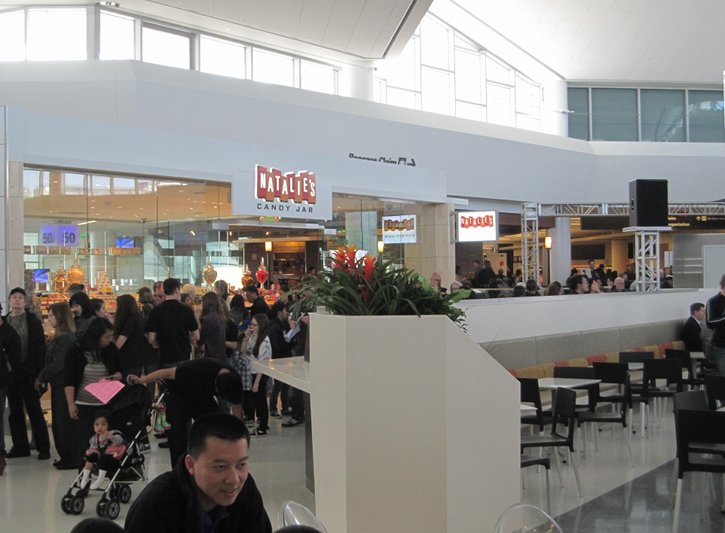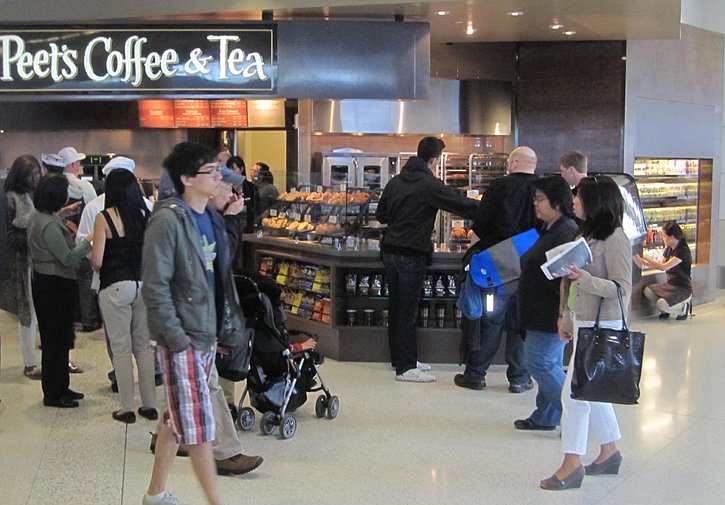 After a very enjoyable visit to the new T2, as they're
calling it, we head back to the parking garage.