QUEEN MARY 2 VISITS SAN FRANCISCO
February 4, 2007

The Queen Mary 2, the second to largest ship in the world,
sailed into San Francisco under the Golden Gate Bridge.
We went out to see her first ever arrival to the city.

We arrived at a good view point at about 2:15 pm as a cargo ship
was passing under the bridge. Other people were also beginning
to arrive in the area to await the arrival of the Queen Mary 2.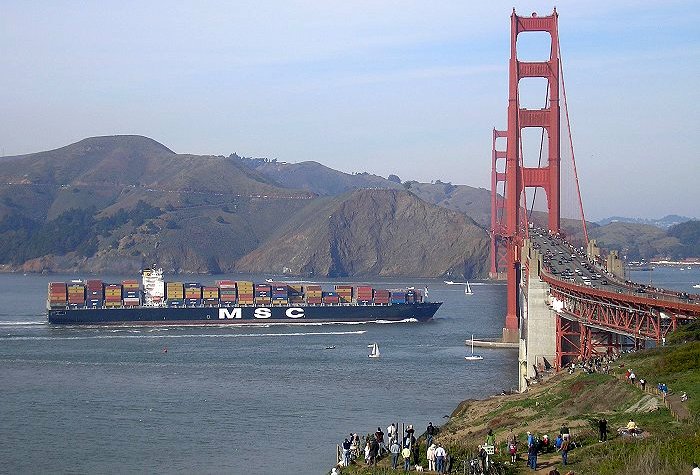 The World War II Liberty Ship Jeremiah O'Brien heads out to meet the Queen.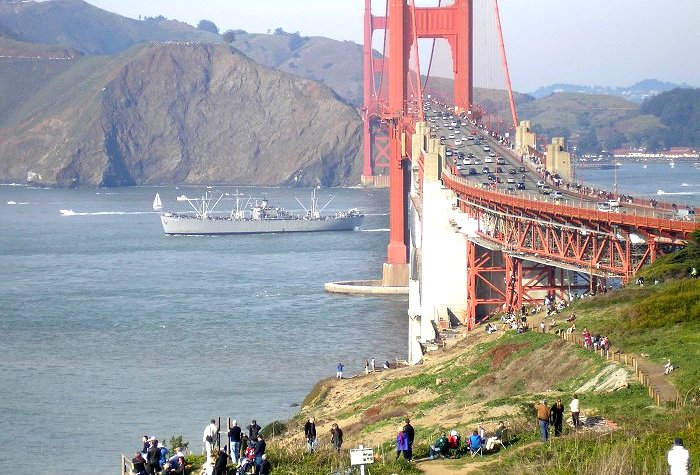 The O'Brien was joined by hundreds of sailboats and yachts.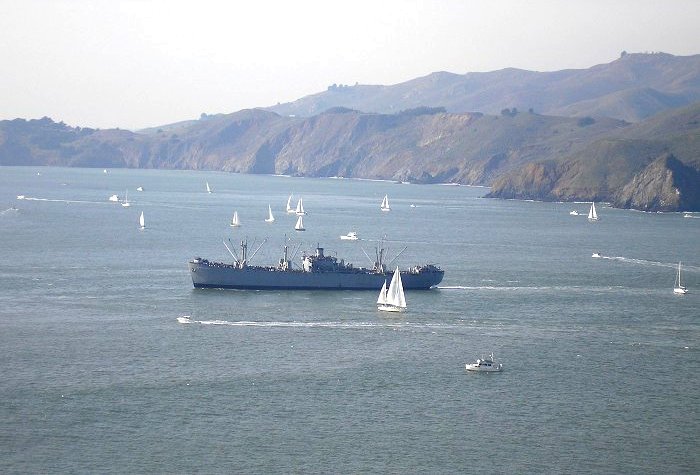 Just before 3 o'clock we see the Queen Mary 2 come into view in the distance.
Note the image just to the right of the arrow.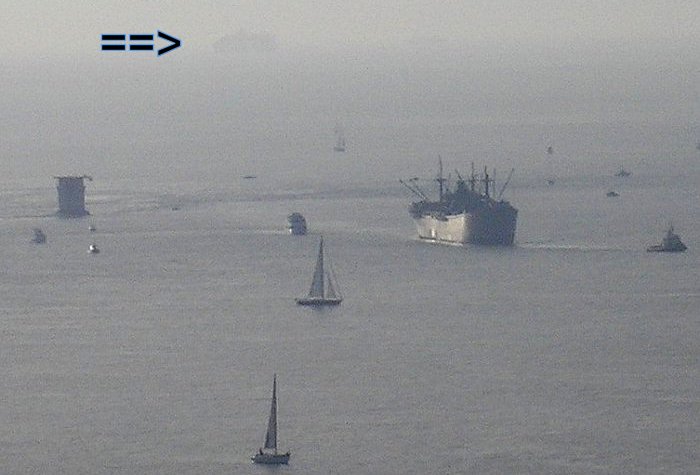 As she gets closer, we get to see how large of a ship she really is.
Note the Coast Guard helicopter flying by low in front of us.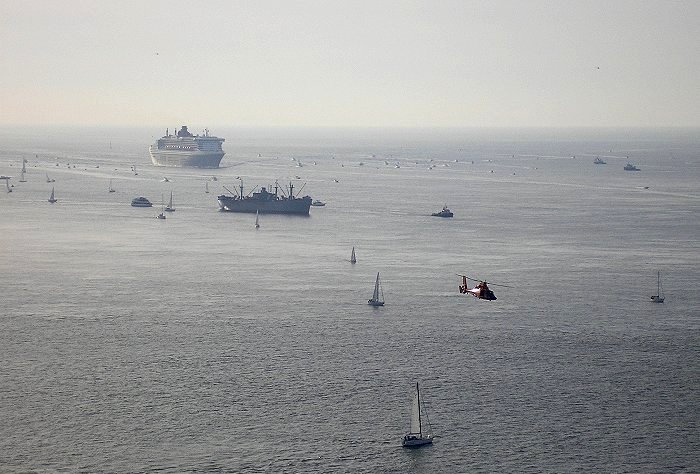 The Queen Mary 2 and Larry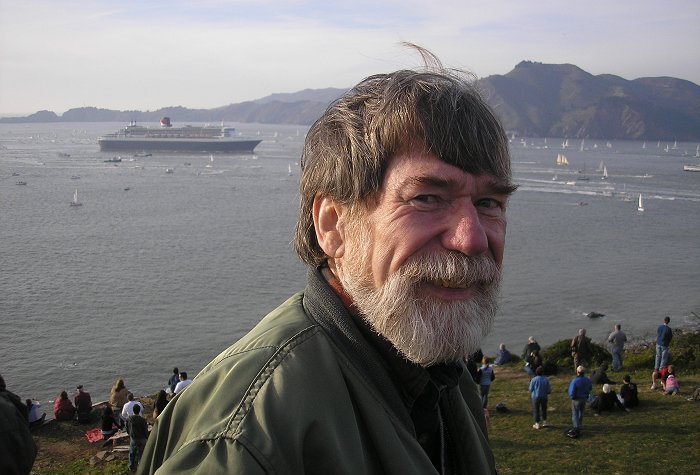 Bill and the Queen Mary 2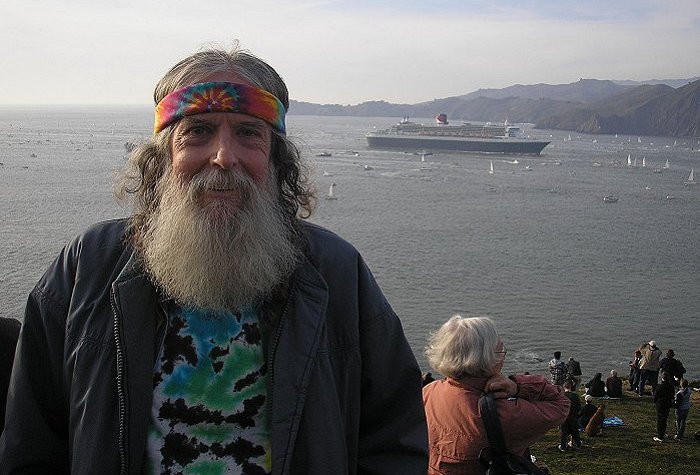 The ship dwarfs all of the other boats and ships as she passes the Marin Headlands.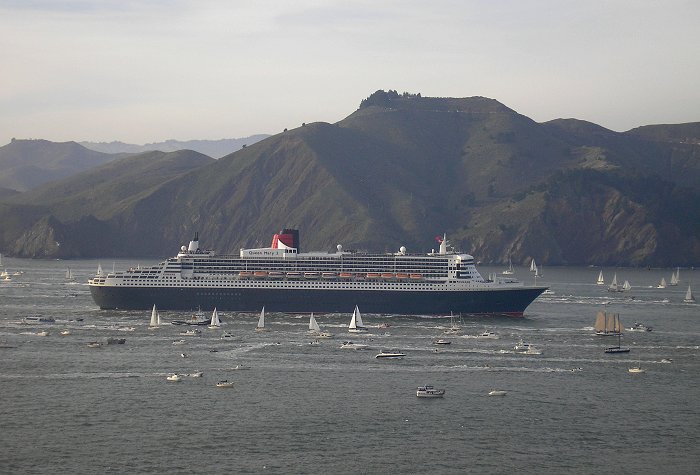 The fire boat Phoenix sends up a salute as the Queen approaches the
Golden Gate Bridge. A large crowd watches from the sidelines.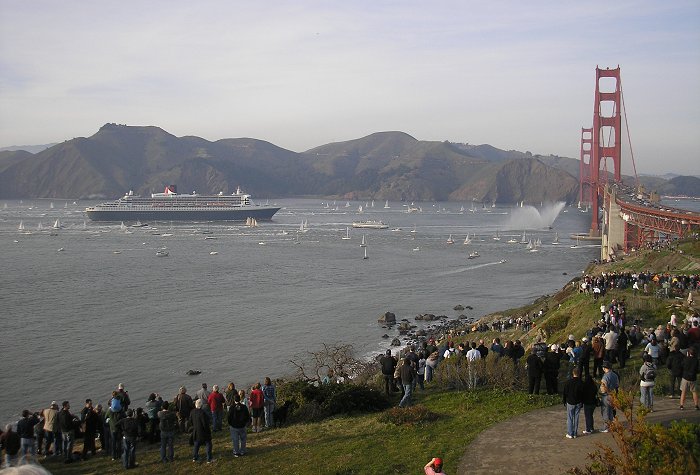 At this point the QM 2 sounds her horn with several blasts and receives
a series of blasts in return from the Golden Gate Bridge fog horns.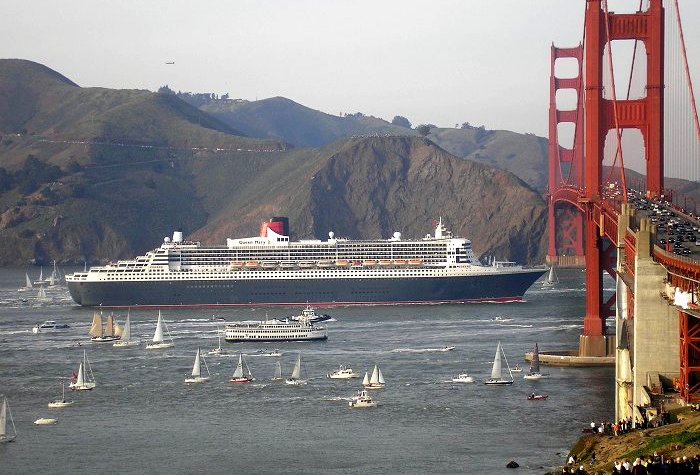 The Queen passes under the Golden Gate Bridge.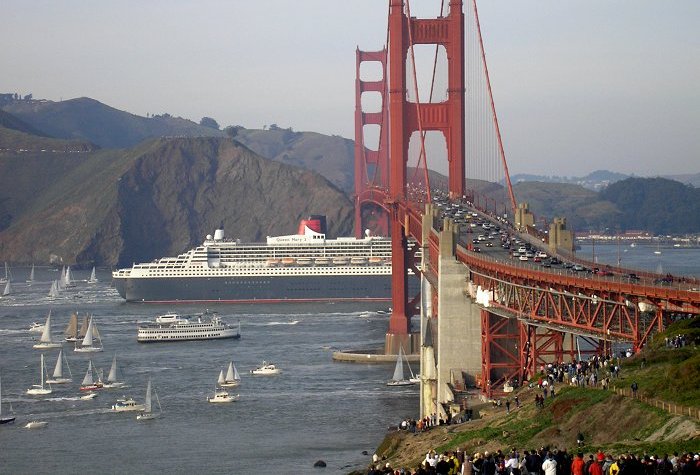 There was just 20 feet of clearance between the ship and the bridge!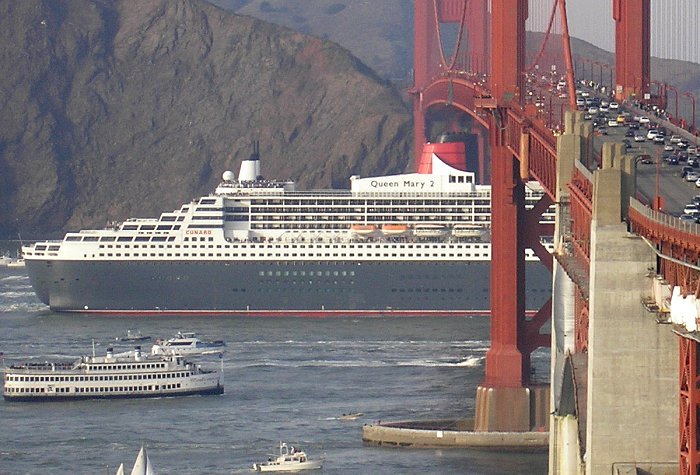 The Queen Mary 2 enters San Francisco Bay.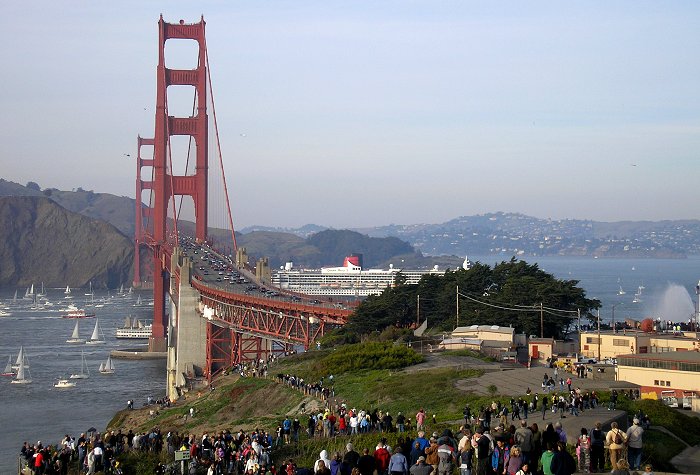 The ship passes Angel Island on her way to Pier 27.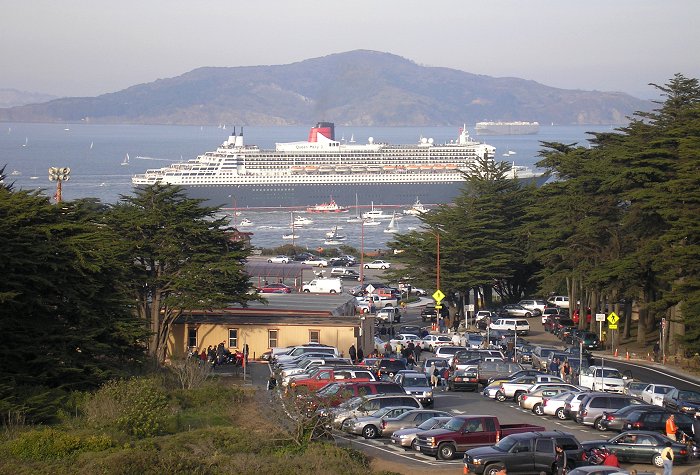 The Jeremiah O'Brien returns to the bay after welcoming the Queen.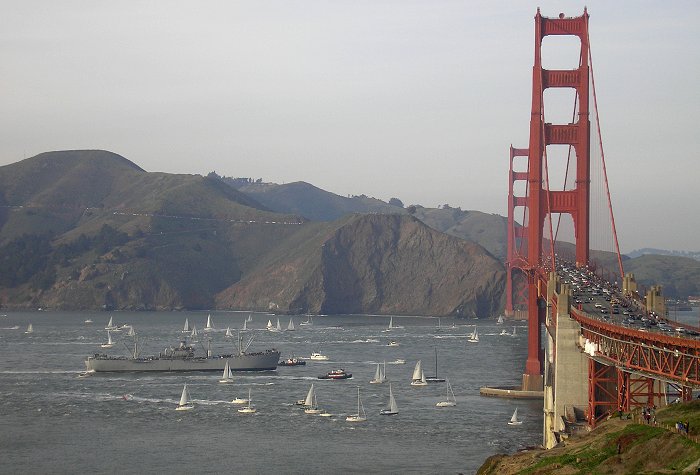 Two side by side photos of Larry and Bill as they leave the Golden Gate Bridge area.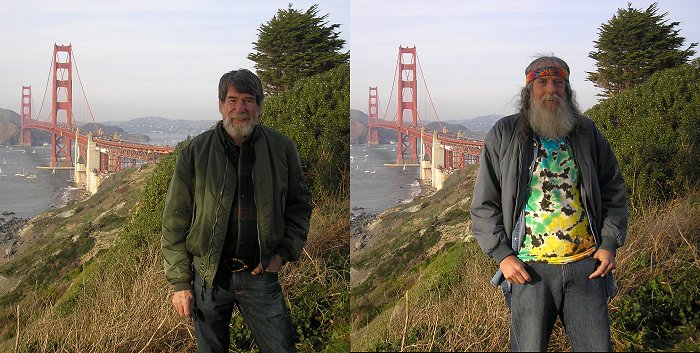 [ Bill & Larry's Adventures - "San Francisco - 2006-2009" Archive ]
(Leave this page and go to "San Francisco - 2006-2009" archived entries.)
[ Bill & Larry's Adventures ]
(Leave this page and go to our most recent entries.)