Tomato Plants
2013

We had tomatoes growing inside last year. They continued
to grow through the winter and produce tomatoes.
These two photos were taken on March 7th of this year.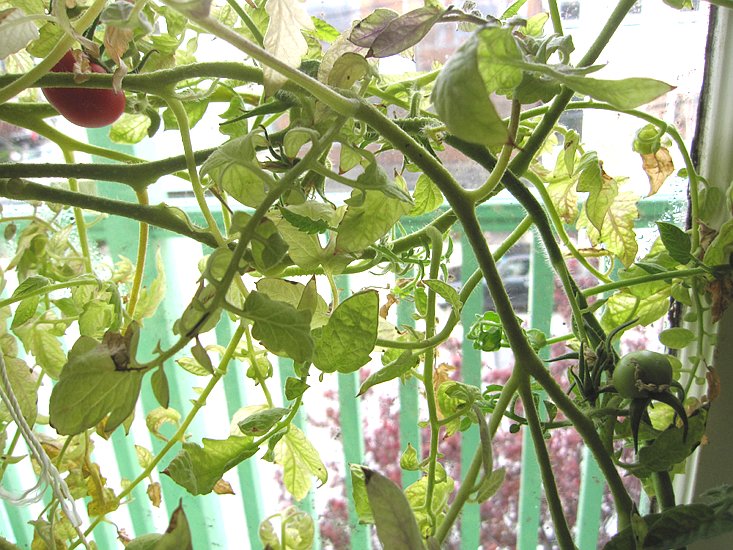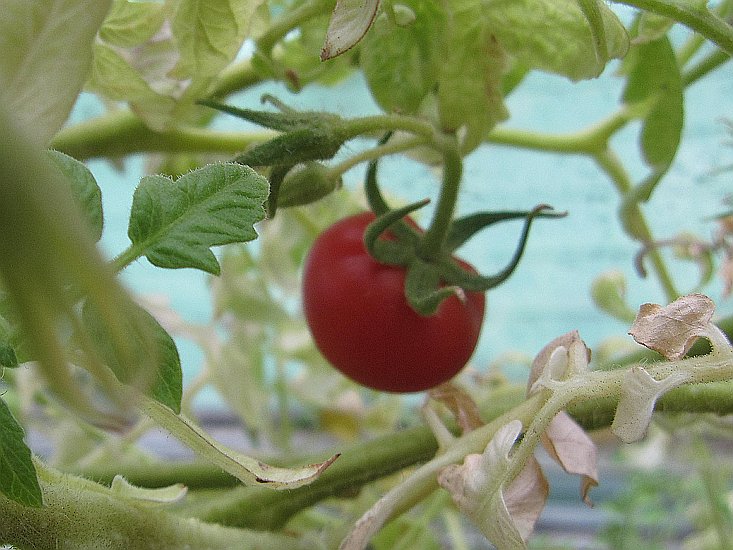 Bill and I attended the San Francisco Flower and Garden Show in March
and I purchased six tomato plants of different varieties. Some are large
sized tomatoes, some are plum style and some are of the cherry variety.
In April I planted the six plants in a redwood box full of new organic soil.
This photo was taken on May 4th. As you can see, the plants are doing well!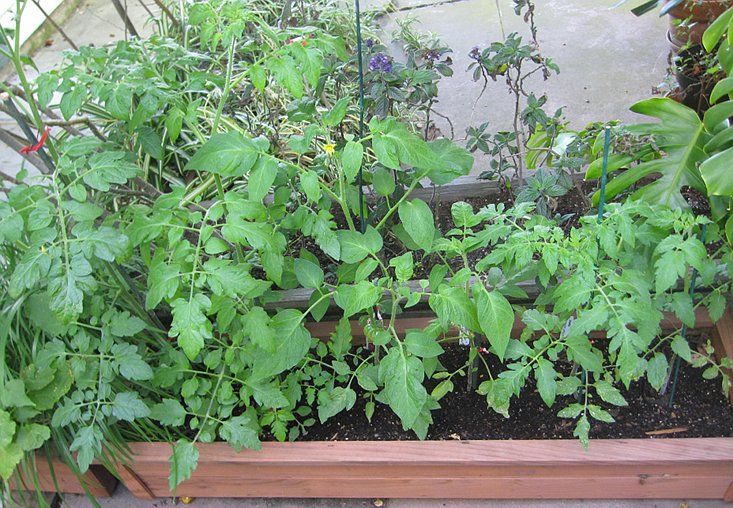 In the photo above, if you look closely you can see our first
tomato right in the center of the picture. Here's a close up of it.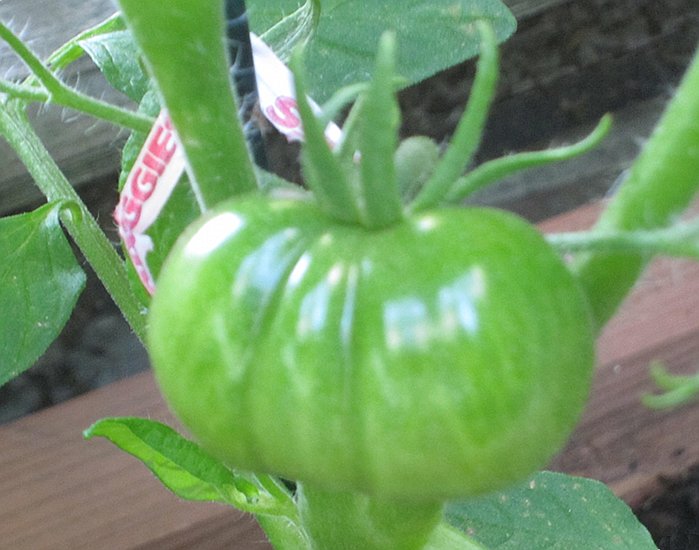 Here are two shots taken on June 8th. The plants continue to grow very well.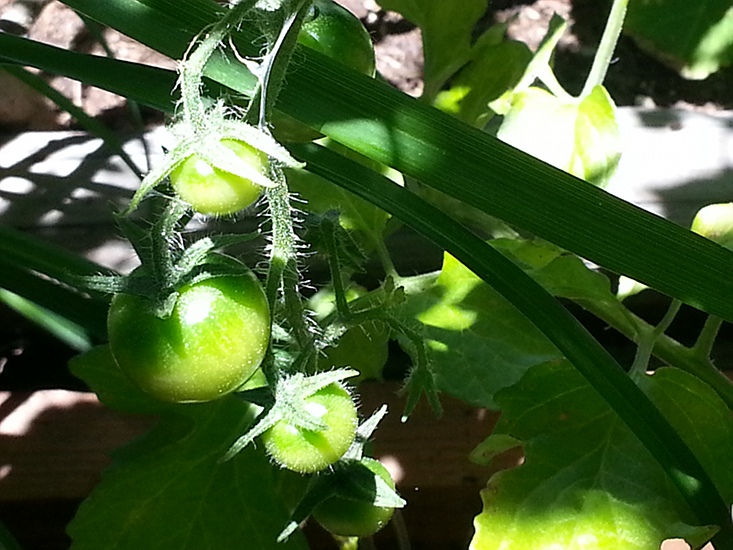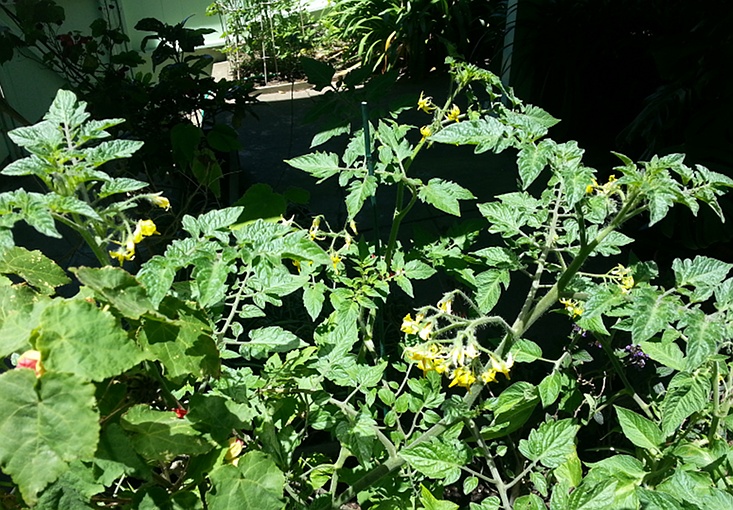 Here is a close up of the first tomato to turn red, taken on June 11th.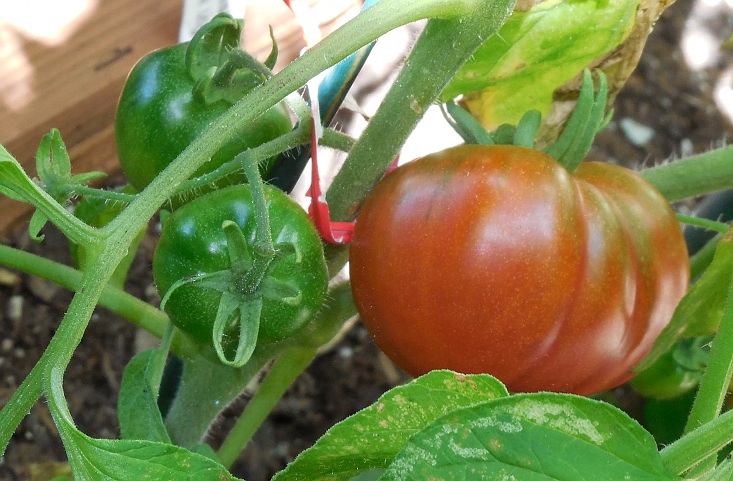 This photo was also taken on June 11. Look at the buds!
We have lots of tomatoes in our future this Summer.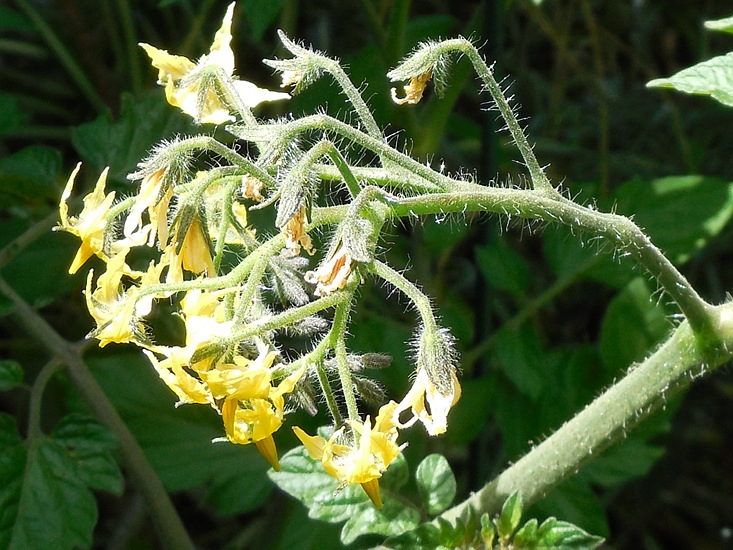 Here are three photos of our tomatoes taken on July 22nd.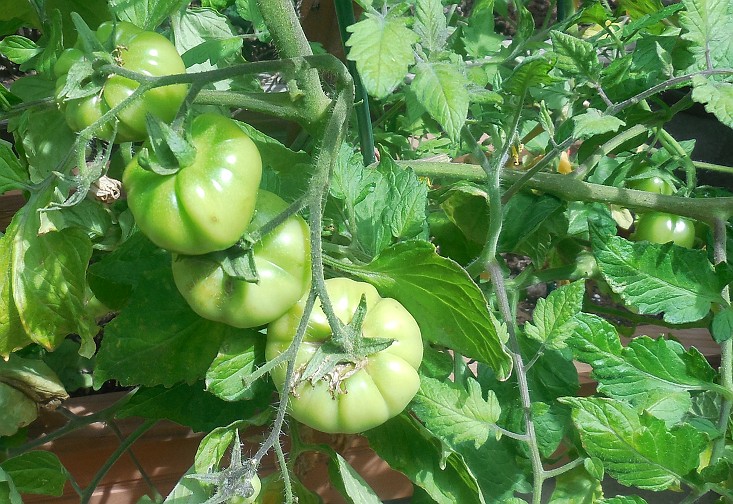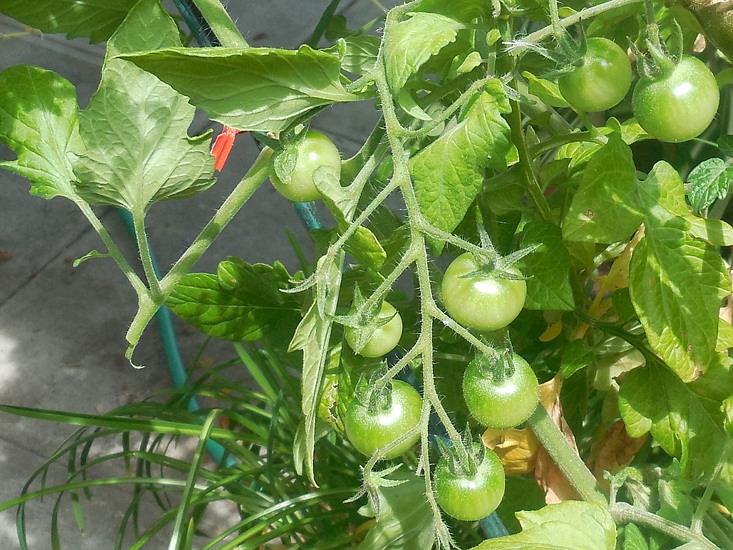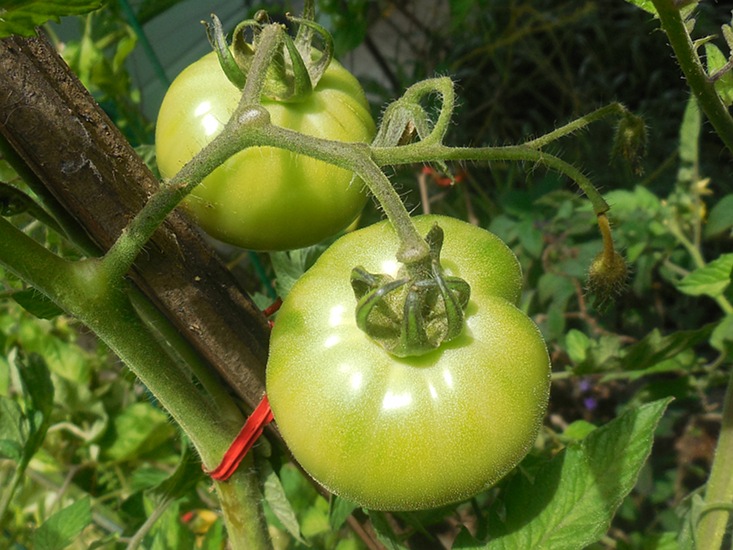 More pictures from a month later. These were taken on August 25th.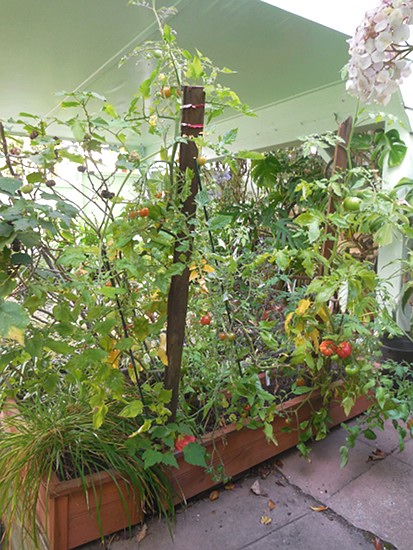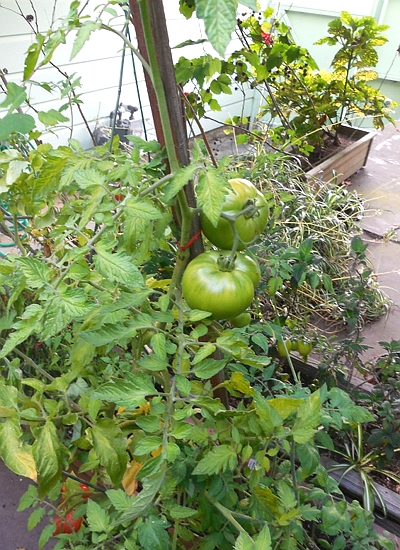 A bowl of freshly picked tomatoes... mmmm, they are so sweet and delicious!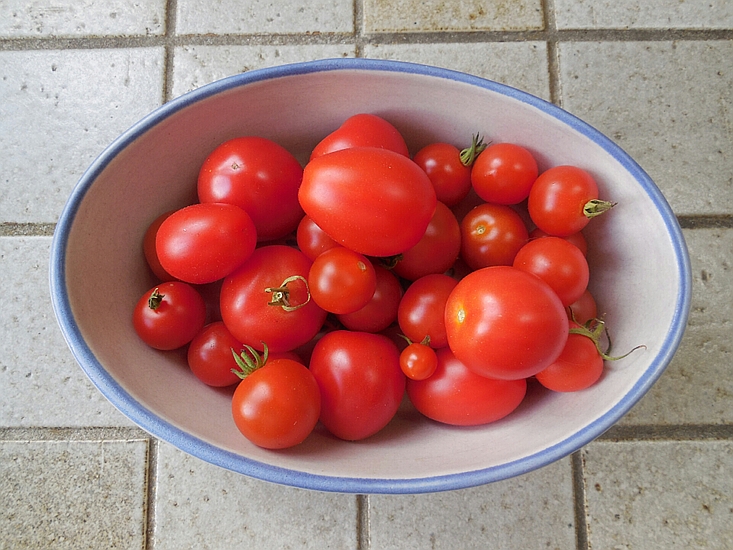 Our two largest tomatoes ripened nicely and were picked on September 7th.
Here's a photo of Bill holding them, to show how large they are.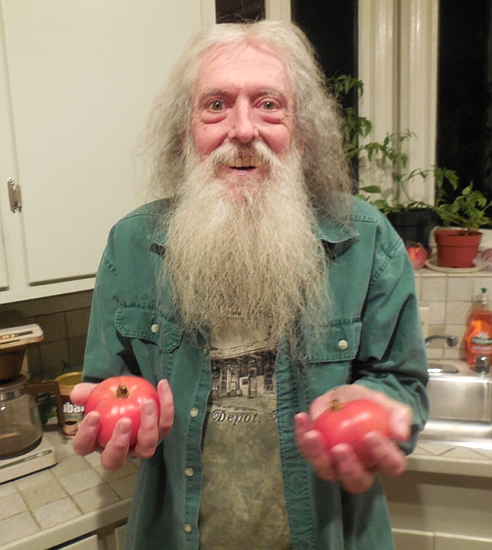 A close up of those two large tomatoes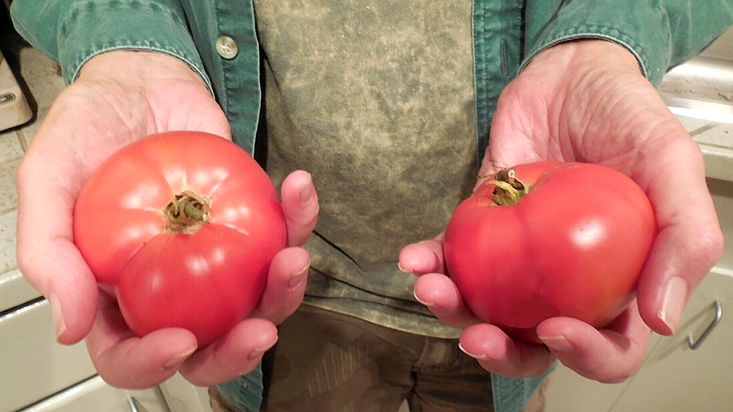 We continued to have a few tomatoes each week through the end of the year.
We ate the last one from the garden on New Years Eve... still mmmm...good!