Around Home - Plants and Flowers
Spring 2014

Our Camellias are blooming beautifully again this year. These first
two photos were taken on March 10th from the bedroom window.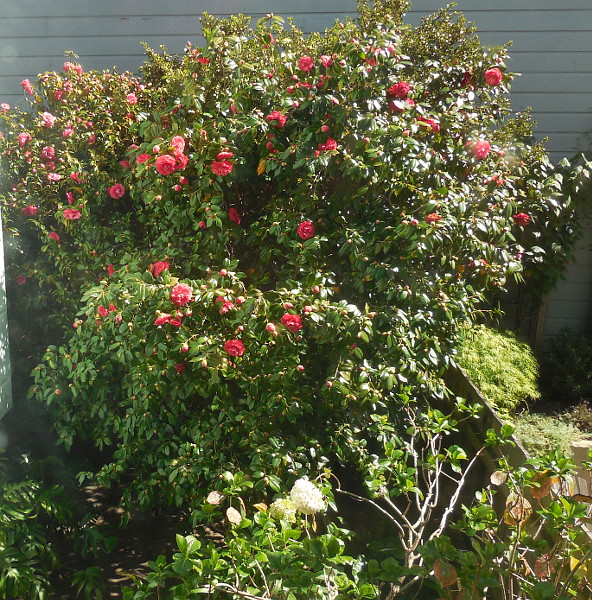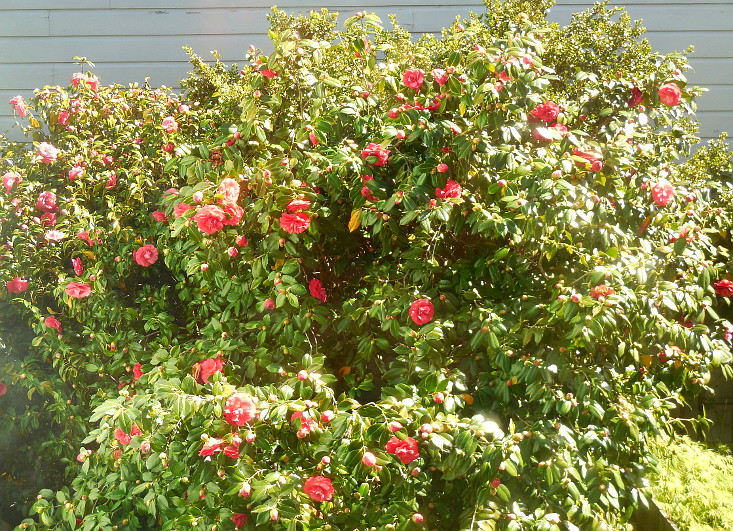 This photo was taken on March 24 from the garden.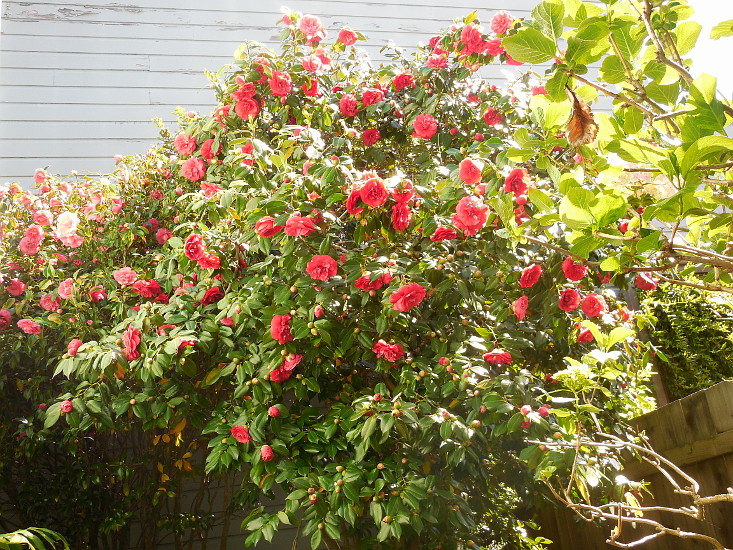 We bought a Chrysanthemum plant on March 19th.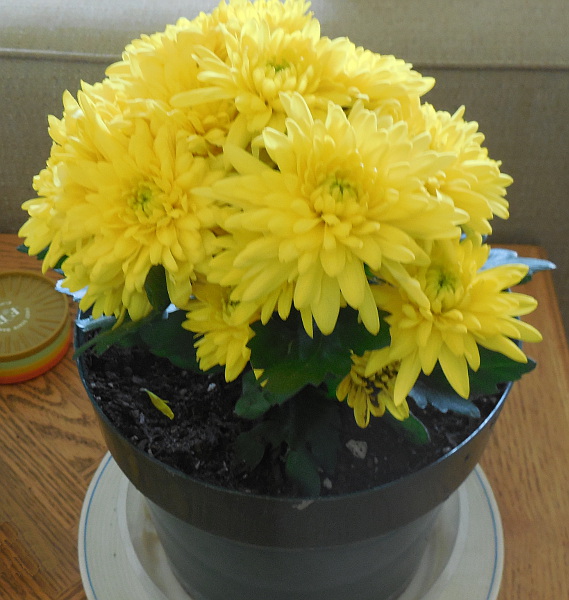 Another view with Hoppie and Joey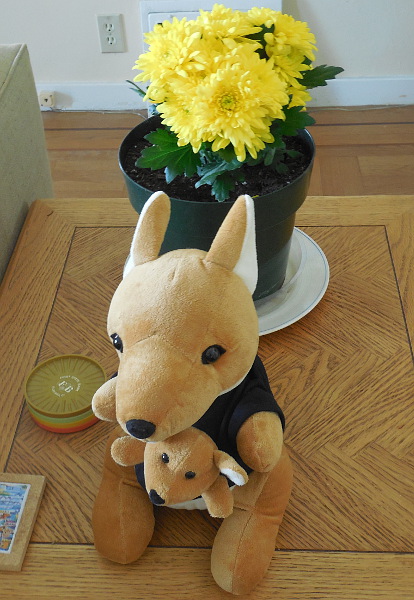 Here are ten cut daffodils we purchased at Safeway shown with
a bowl of partridge berries from New Hampshire sent to us by Ellen.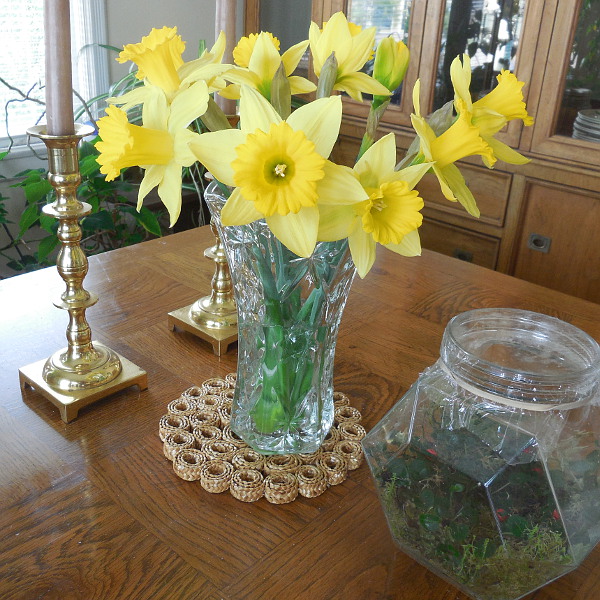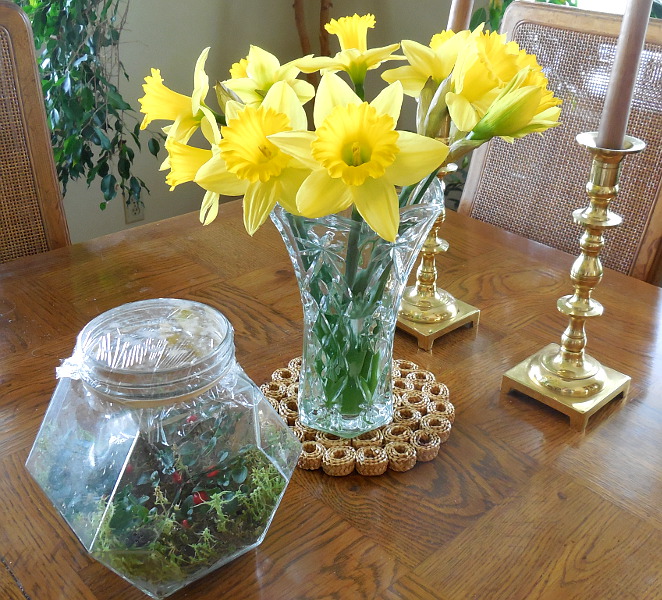 This is a view of our flowering plants and newly planted tomato plants taken March 24th.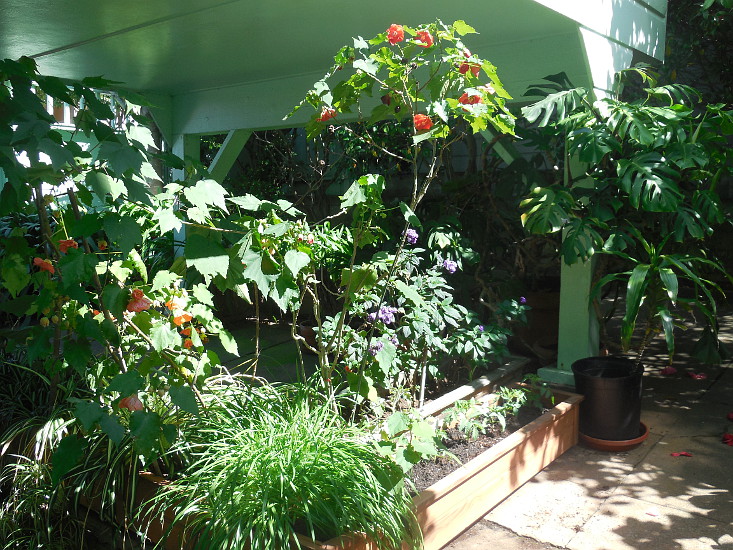 I planted Cosmos seeds in the living room boxes I used previously used for tomatoes.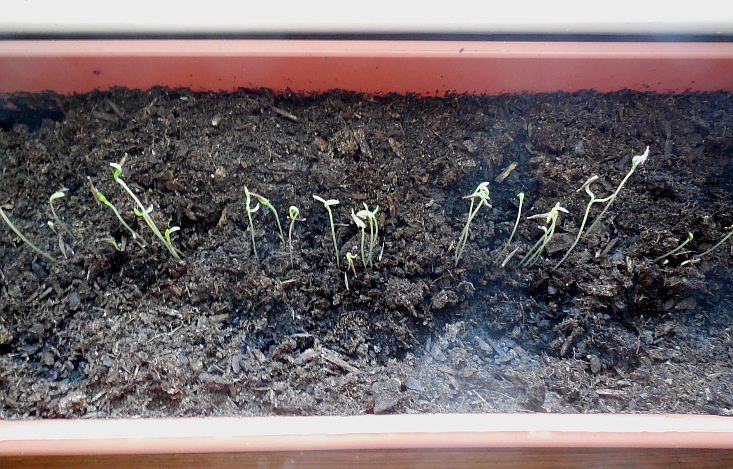 [ More photos - Spring 2014 - Page 2 ]