Plants May 5, 2010

Our Christmas Cactus has exploded with flowers, our Pointsettia continues
to thrive, the Schefflera keeps growing like crazy and the Bamboo plant is
doing great, too. I thought I'd share a few photos of these plants with you.

First, the cactus... isn't it beautiful?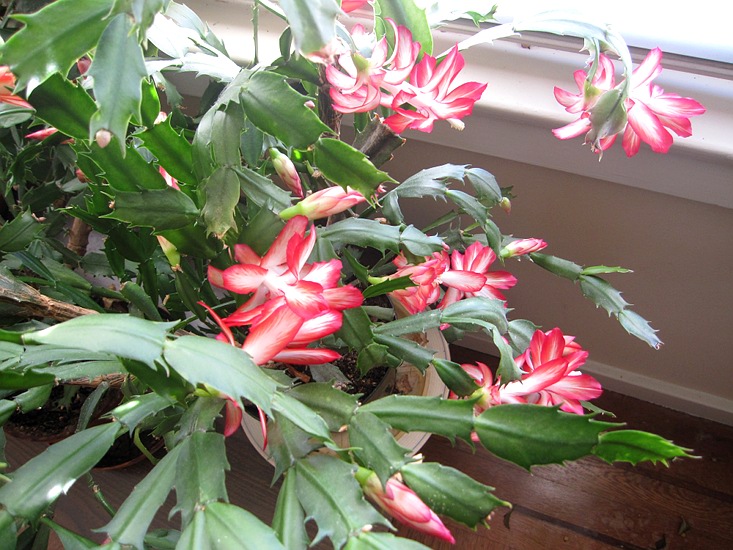 Note all the buds still to open.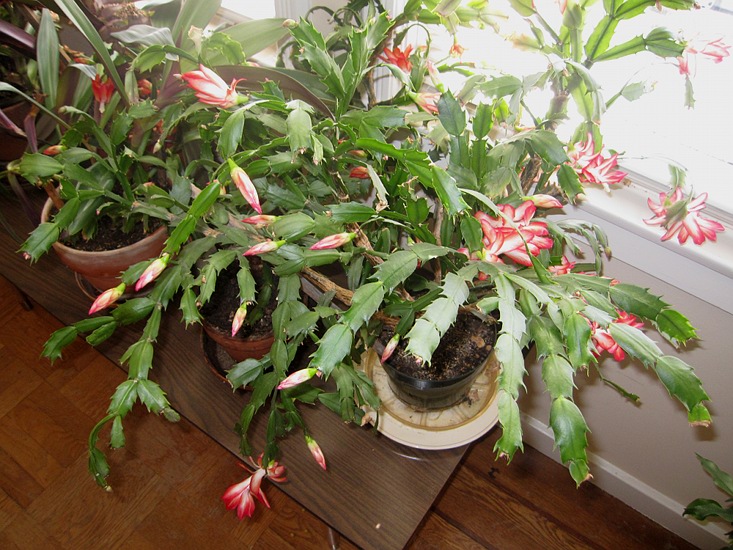 These cactus plants have been flowering continuously since
November, but this is the best that they've looked in a long time.

Soaking the pointsettia once a week seems to keep it very happy.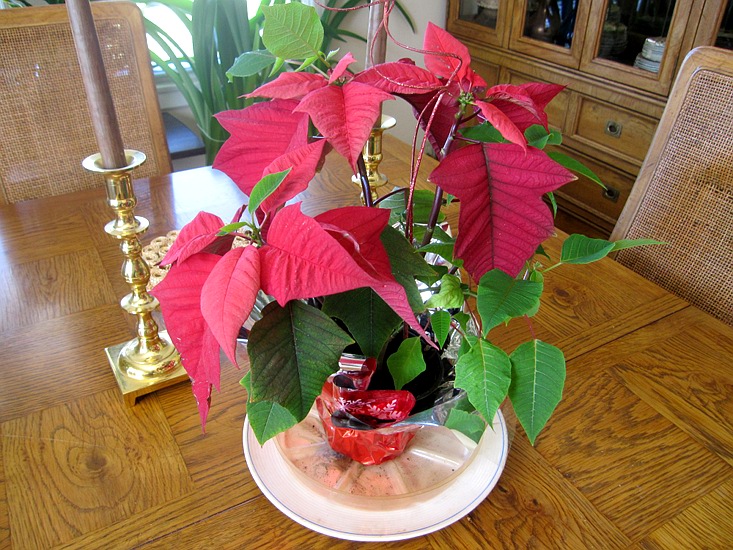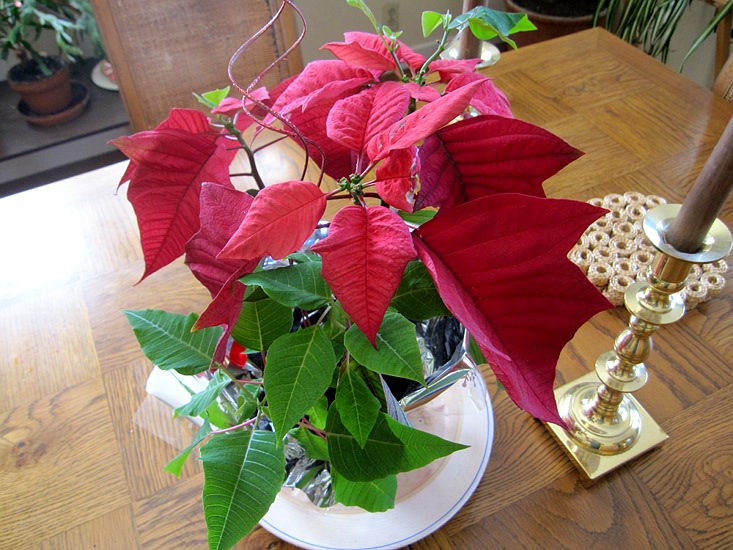 Our Schefflera... it's
almost to the ceiling!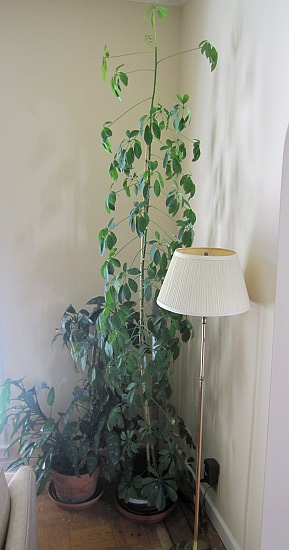 Our Bamboo plant.