On April 29, 2014, we purchased a lily with 11 buds.
These photos will show the progress of these 11
buds opening up into absolutely beautiful flowers.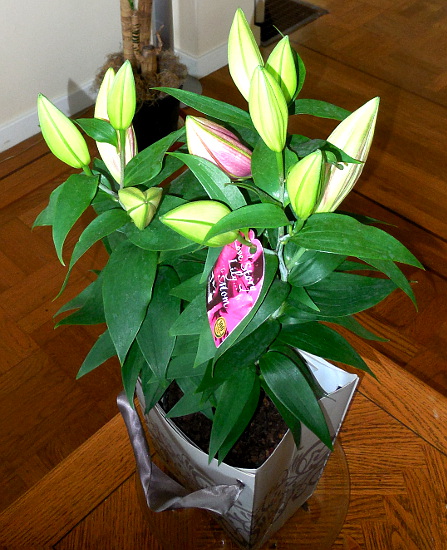 Bill, Hoppie and Joey check out our new plant.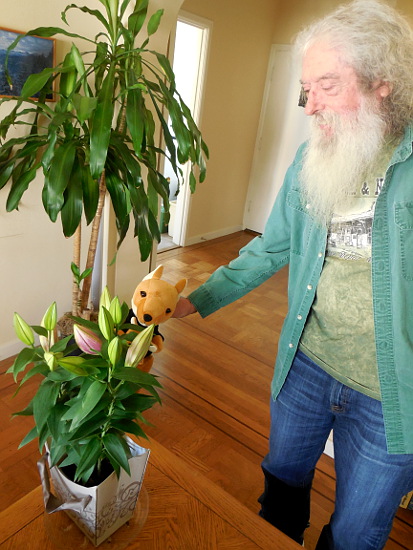 The first blossom opens on May 1st.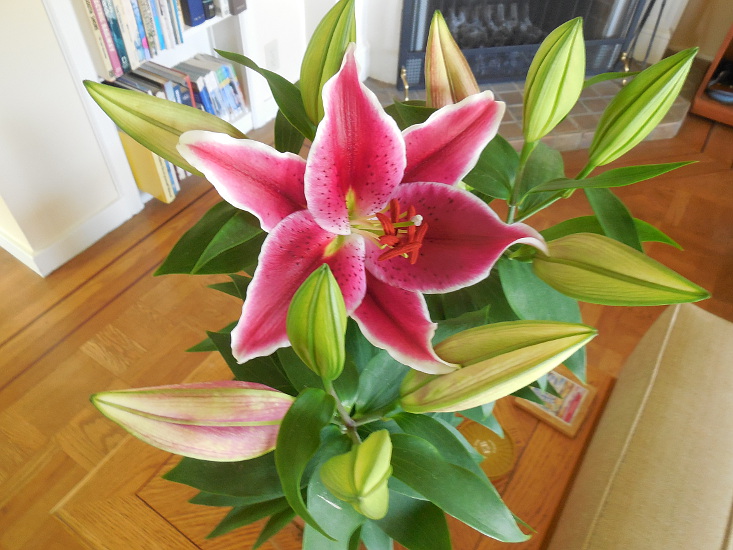 We have three blossoms on May 2nd. Note that I repotted the
plant into a more sturdy pot. It was getting very top heavy.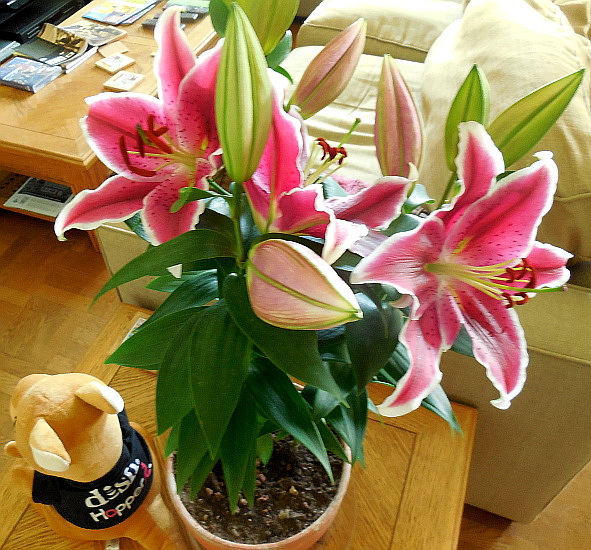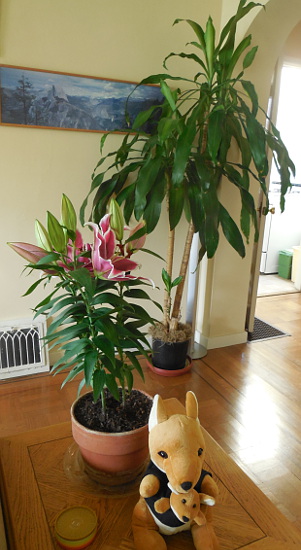 Two days later we have six beautiful blossoms.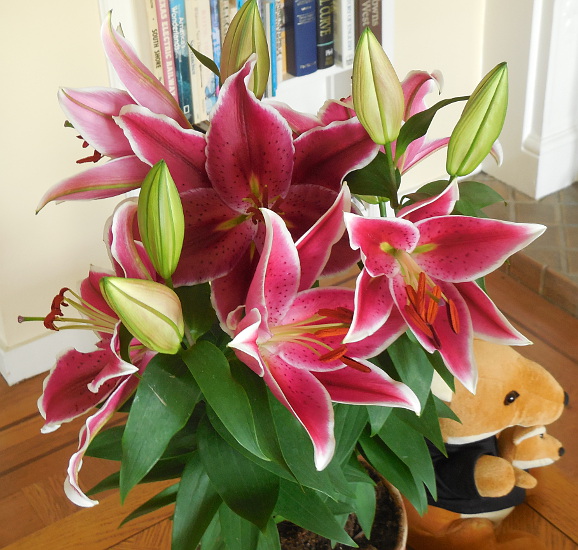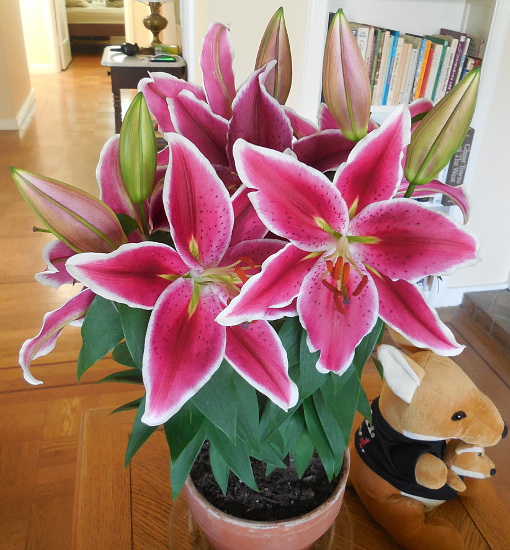 Close up shot of one of the flowers.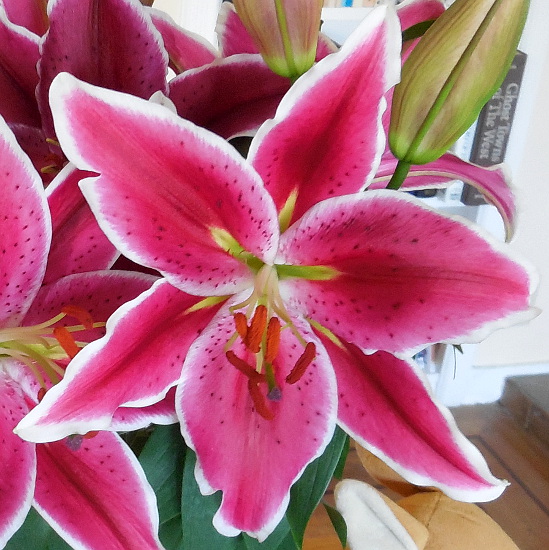 This was taken on May 6th with 9 of the blossoms open.

Ten blossoms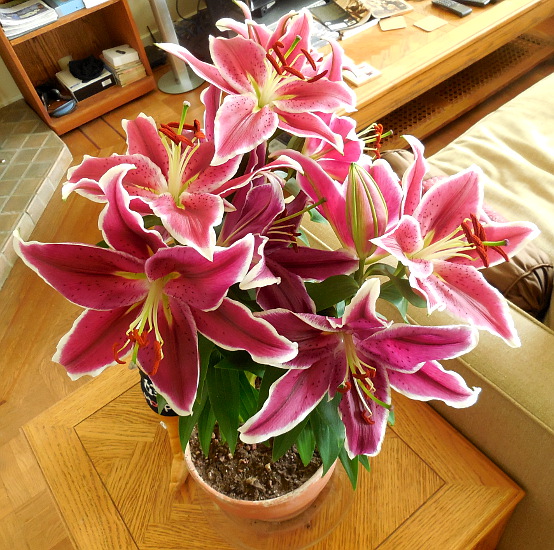 May 8th - All 11 blossoms are open. What a beautiful display of flowers!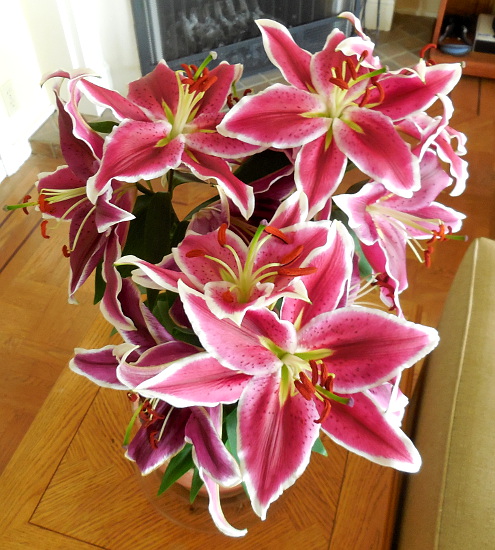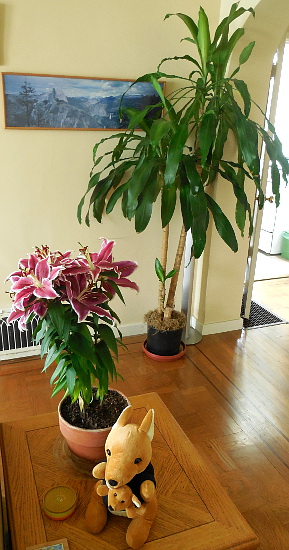 All beautiful flowers must come to an end. This is a shot taken on May 14th.
All of the flowers and many leaves have wilted and dropped off of the plant.