Visit To Golden Gate Park
San Francisco
March 23, 2010
Page 2

Take me out to the ball game! This is AT&T Park, made from wire racks and
various kitchen gear. Note the Coke bottle and the glove, fixtures at the park.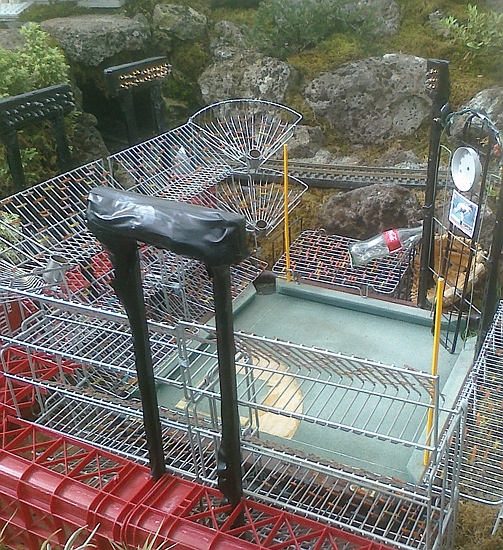 Coit Tower and a fire house.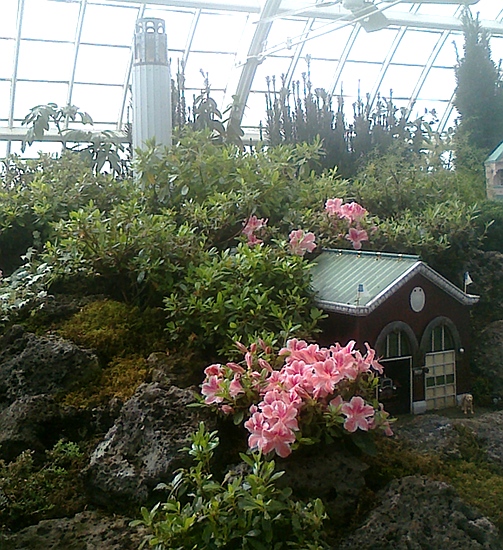 The gateway to Chinatown, made from Mahjong tiles and circuit boards.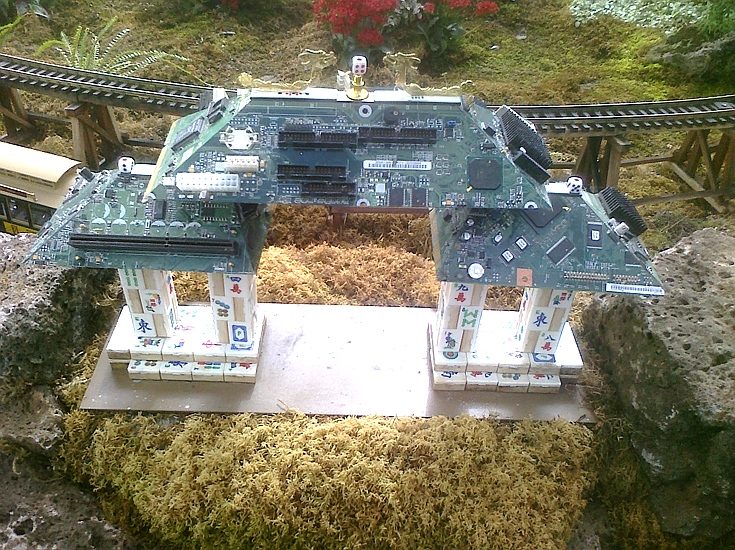 The "Painted Ladies"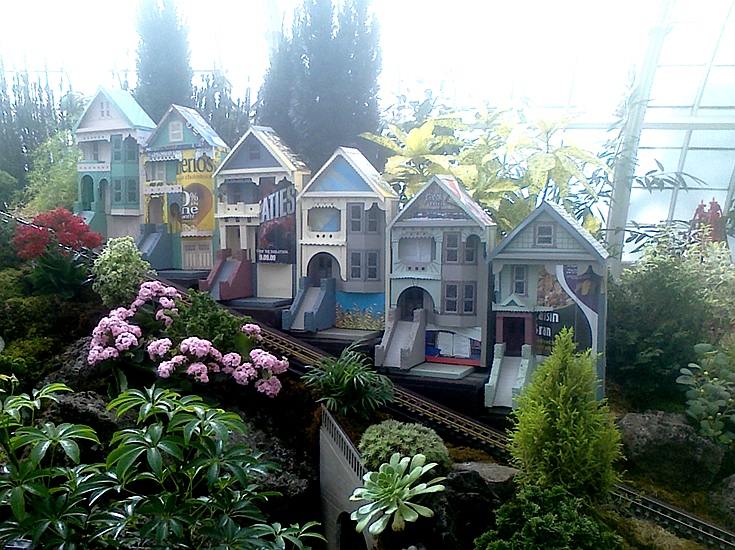 The train passes the Palace of Fine Arts.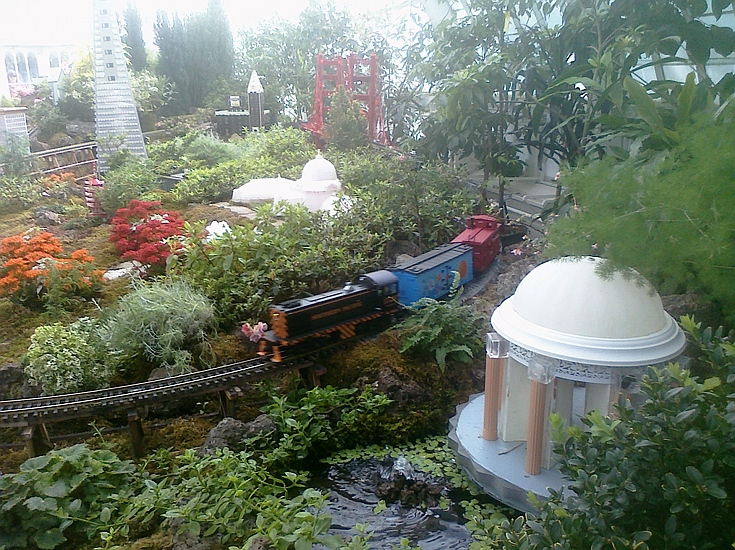 We headed for the Rhododendron Dell, but it was closed for grounds work, plus the flowers
weren't out yet anyway. We did find this nice bunch of echium that had blossomed.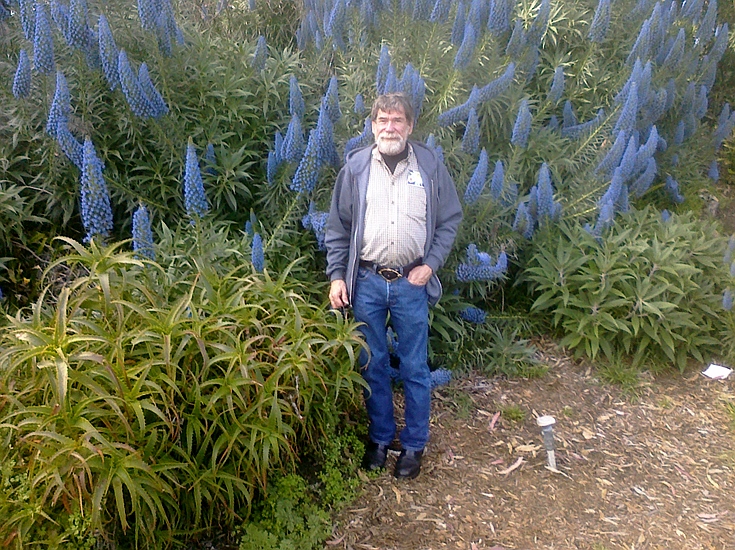 We headed next to the De Young Museum Observation
Tower, seen here in the glare of the afternoon sun.
The observation deck in on the 9th floor of the tower.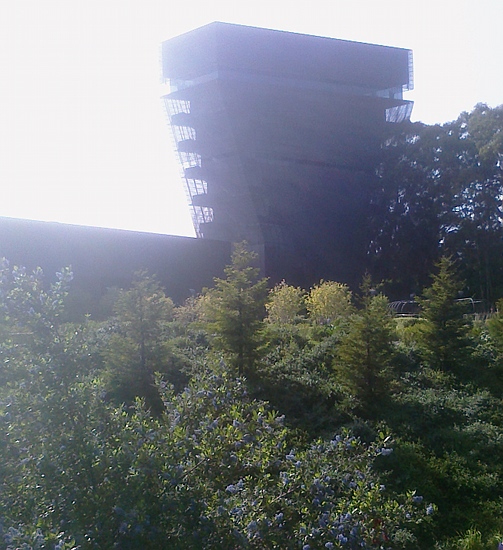 This is the view from the observation deck of the music concourse and the Science Museum
across the way, with the UCSF University and Hospital and Sutro Tower in the distance.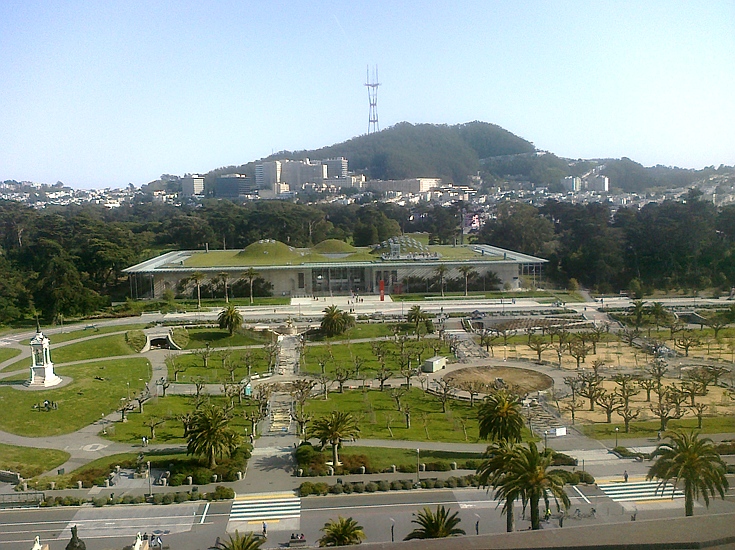 This is all you can see of the San Francisco skyline.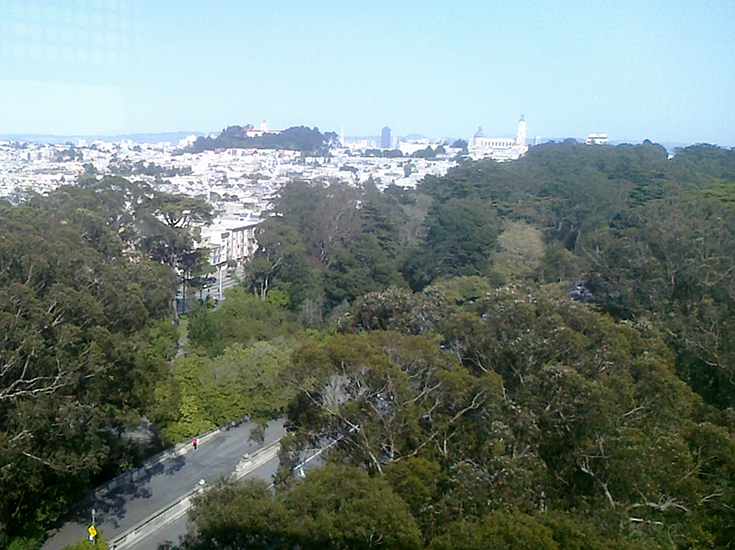 Looking north toward the Golden Gate Bridge.
You can only see the tops of the towers over the hills.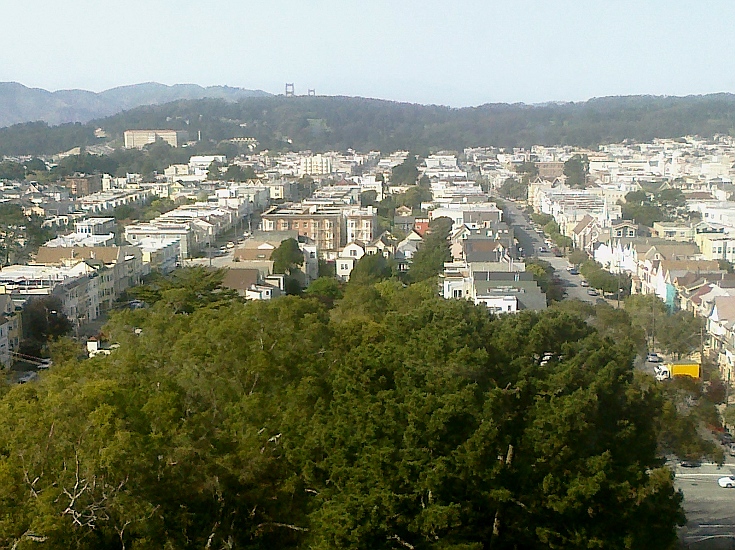 After this we bought some ice cream at a roadside stand and then
headed for home. We had a very pleasant afternoon in the park!

[ Back to Page 1 ]