Drive to Marin Headlands
plus Hail and Garden
2010

On February 28th we took a drive to the Marin Headlands on the north side of the Golden Gate Bridge.
From this vantage point you see great views of the bridge, San Francisco and Alcatraz (center left).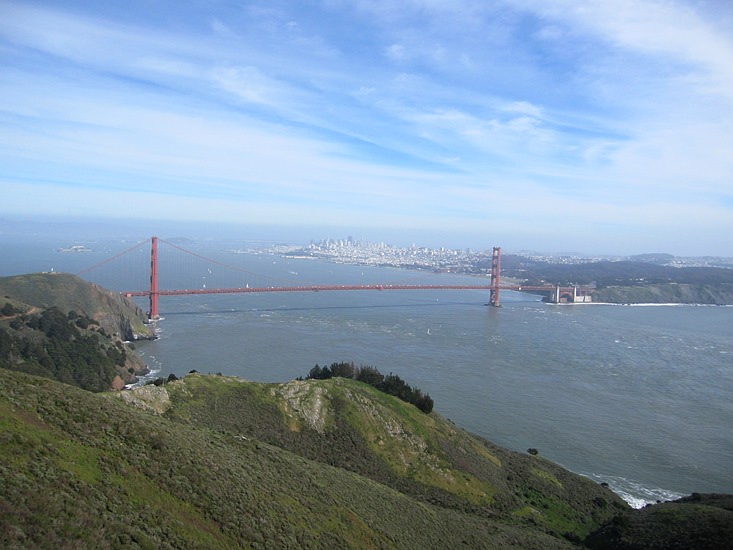 View of San Francisco above the Golden Gate Bridge.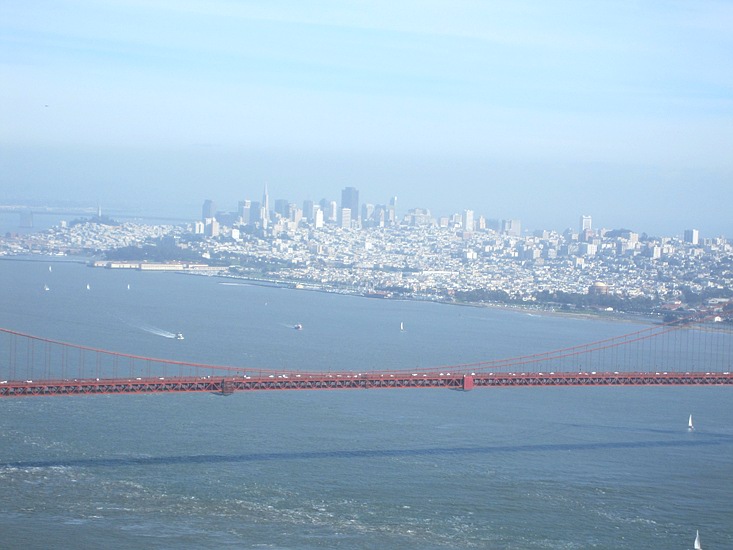 Bill.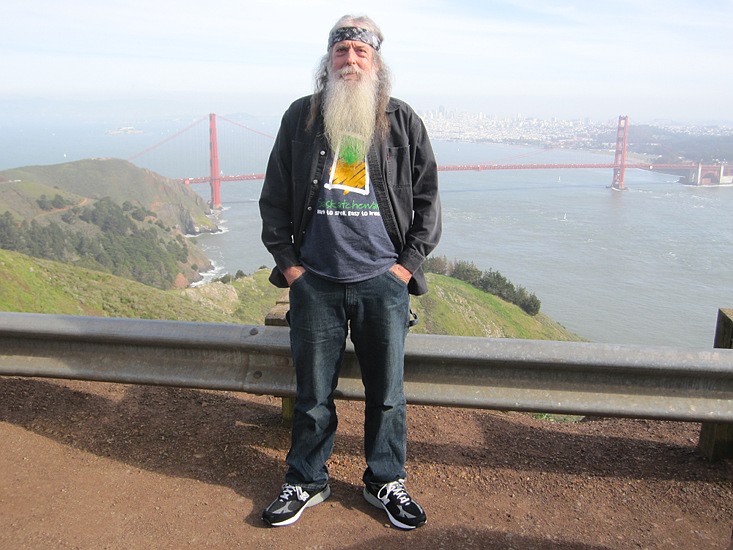 Larry.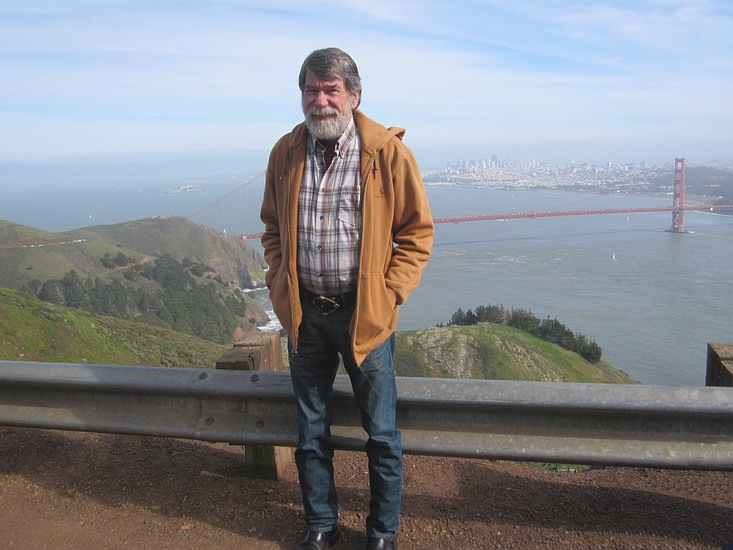 The two of us.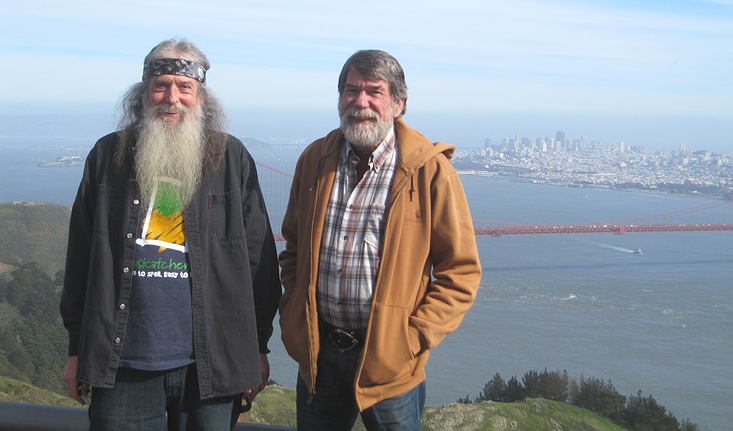 We climbed to a higher level up on the bluff looking down on where we took
the previous shots. Our car is the fifth car from the left parked along the rail.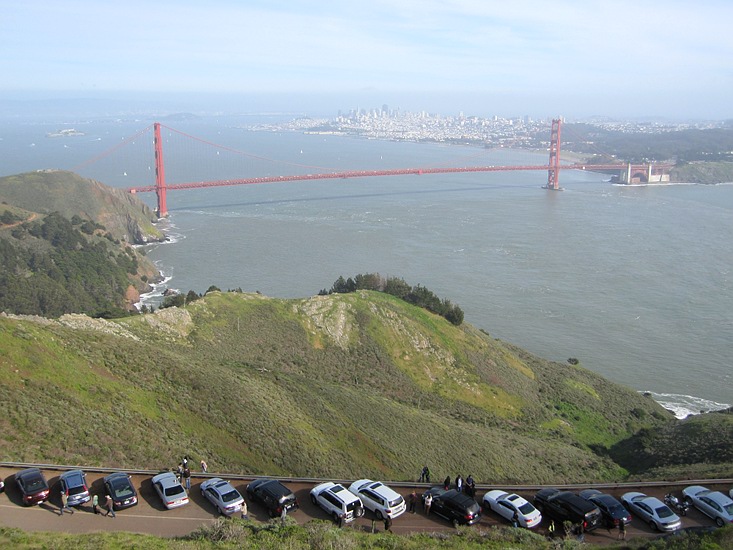 Closeup of our car.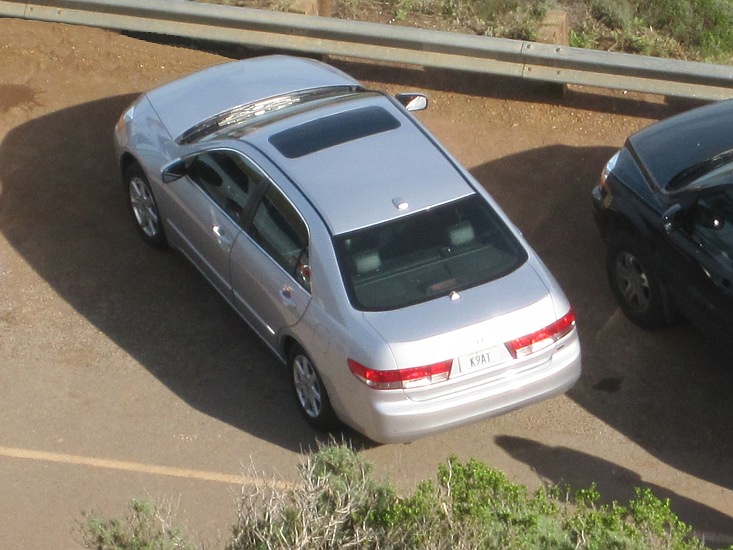 Bill up on the bluff.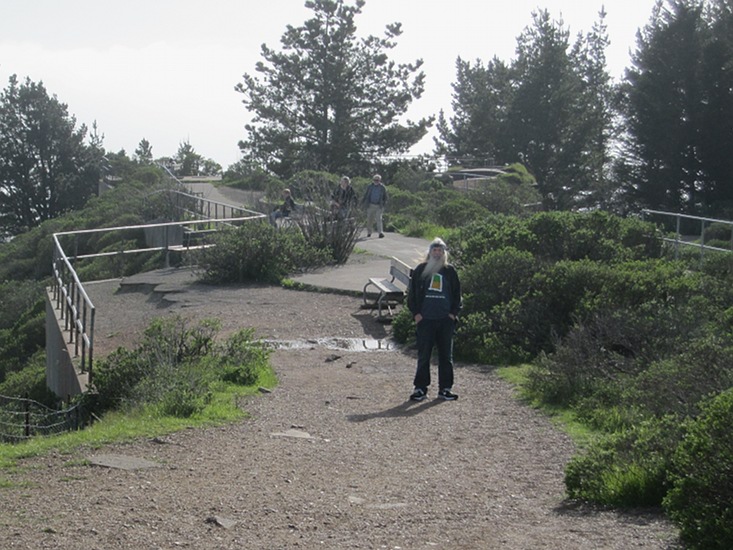 As you can see here, you can either turn around on the road at this point,
or continue on the one way road. Next we'll take the one way road.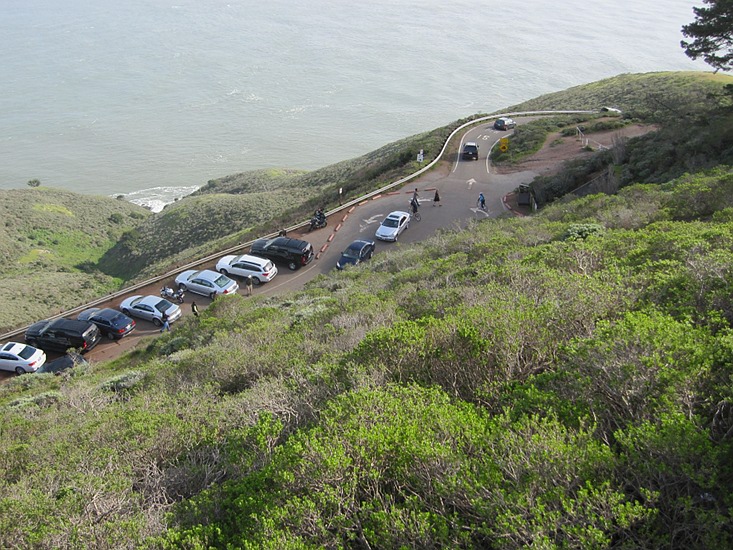 At the far left, in the haze, is Point Bonita Lighthouse. You
can see the road we're on winding down the hills to the right.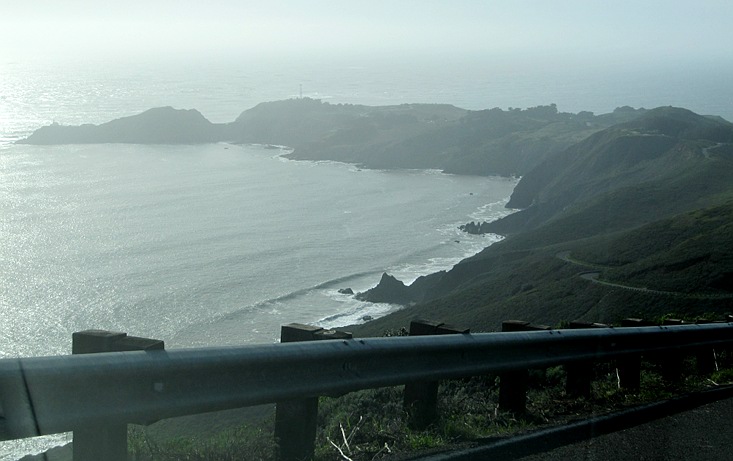 A view of the headlands, the winding road ahead, and Fort Cronkhite in the distance.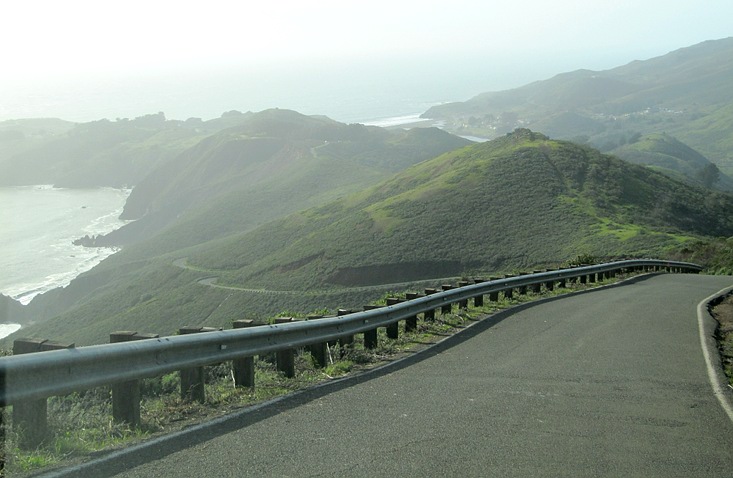 A view of Fort Cronkhite and Rodeo Beach in the valley below. The former
World War II military post is now used as the headquarters for the Golden Gate
National Recreation Area, along with several non-profit groups, like the Marin
Mammal Center, the Headlands Institute and the Golden Gate Raptor Observatory.

On March 10th we had a rare thunderstorm go through and we got
hit with some hail. These shots were taken outside our front door.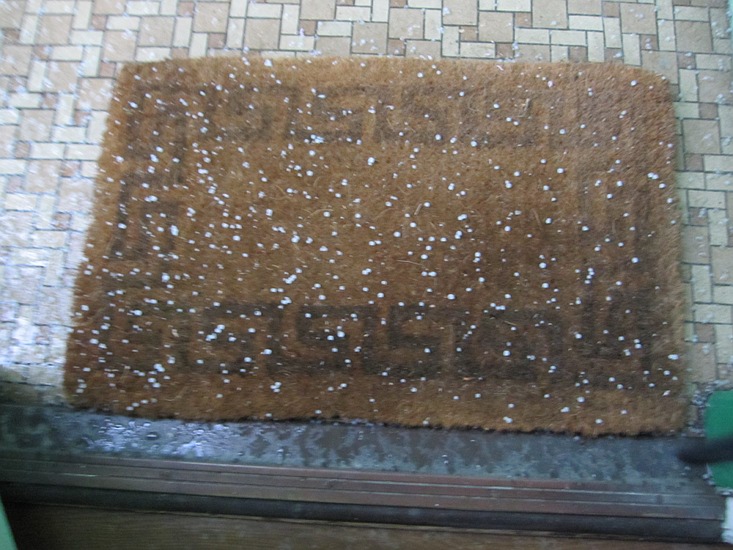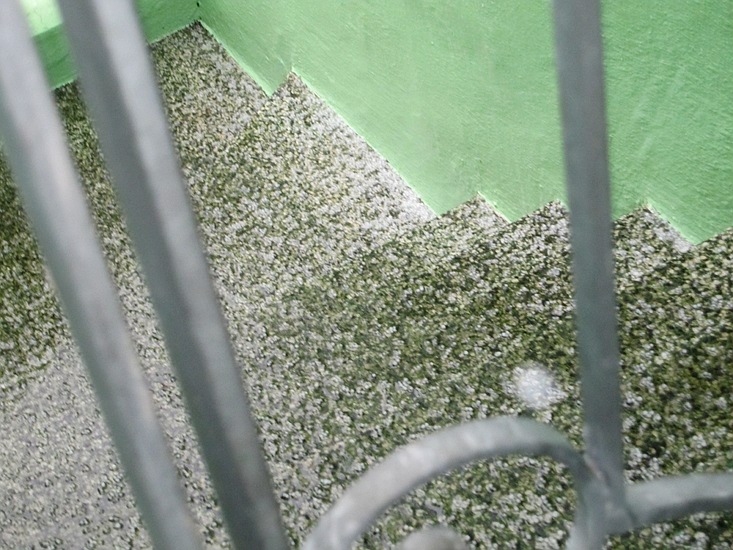 Photos of our garden, taken on March 17, showing the flowering
camellias and the start of the hydrangeas for the new year.