San Francisco Christmas
2012
First, a look at the lights we have up for Christmas at our home...
Looking down the steps from the front door.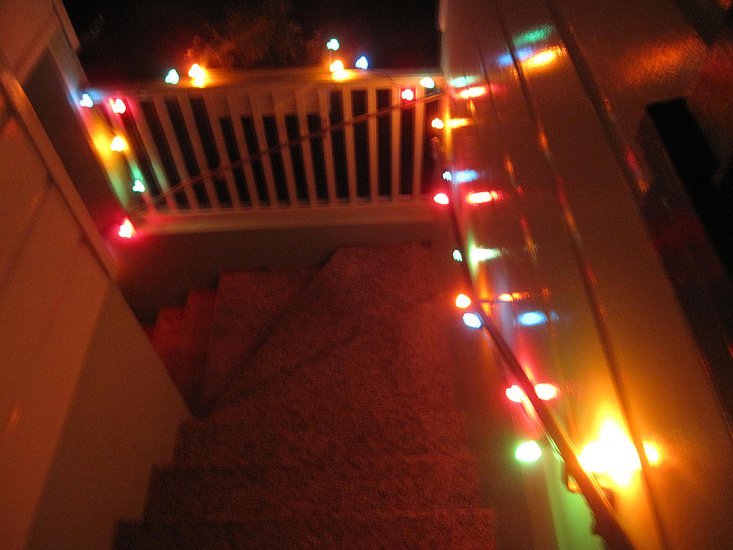 Lights on our fence along the sidewalk.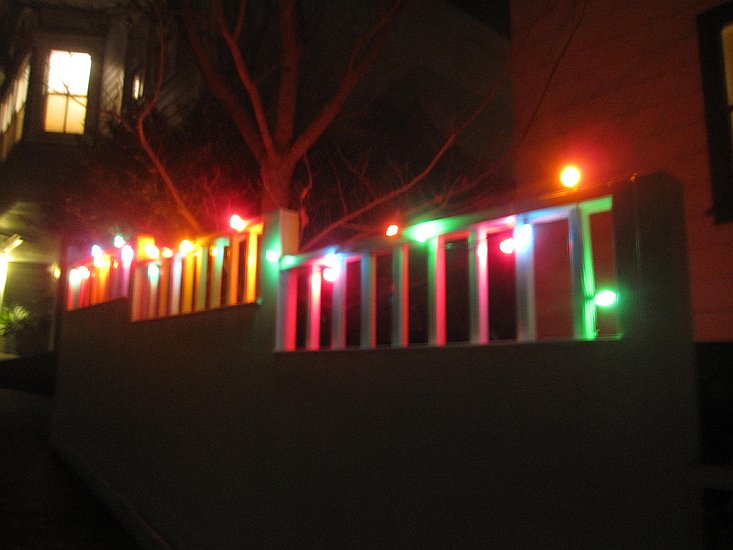 Lights and candles in all of our windows.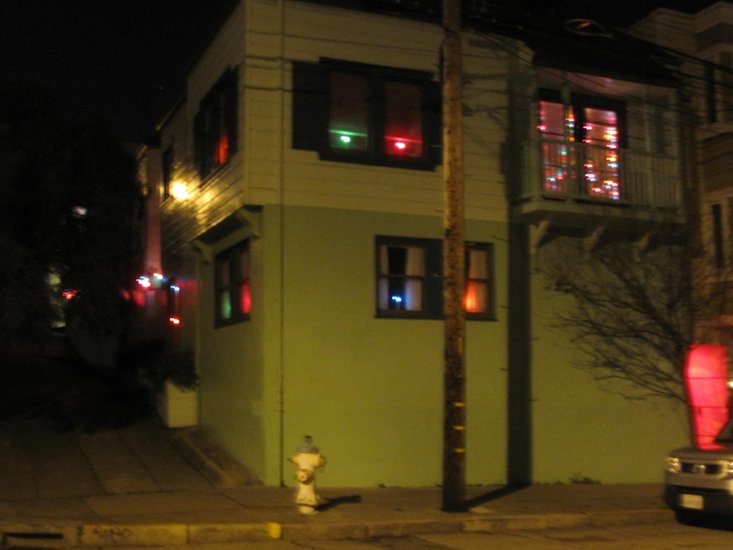 On Saturday, December 22nd, we took a trip downtown to Union Square.
While waiting for our table at the Burger Bar at Macy's, we visited their
Christmas Wonderland where a group was singing Christmas carols.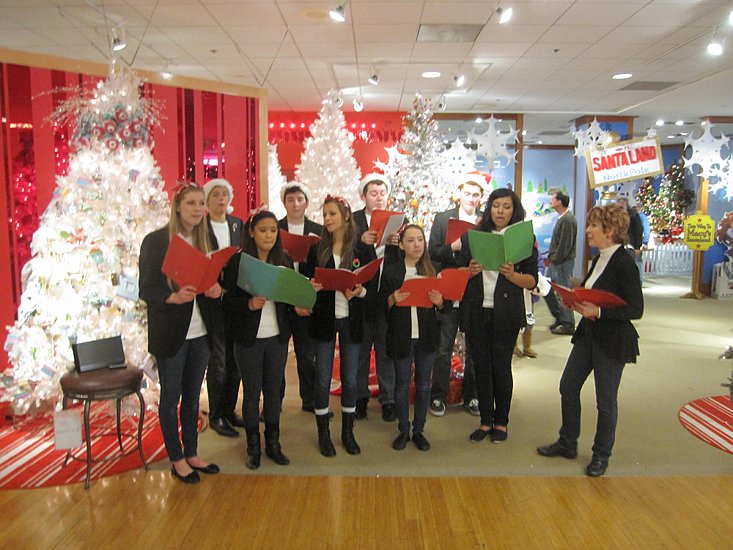 Bill spotted the way to Santa.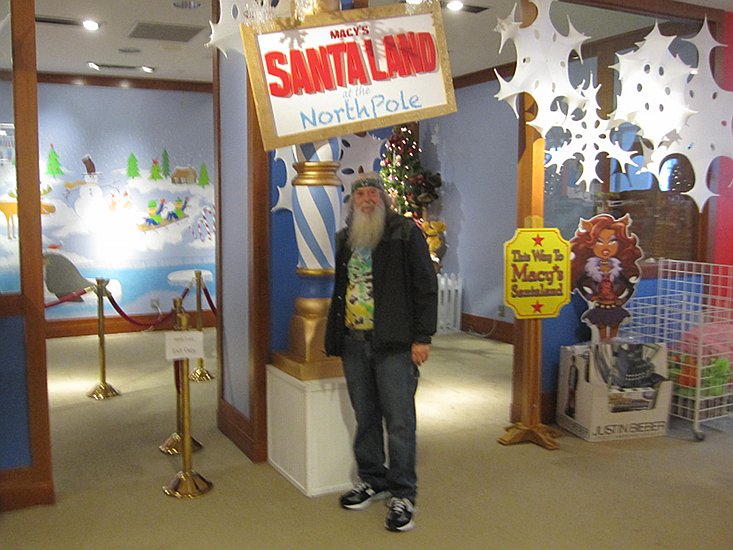 Here's Santa Claus!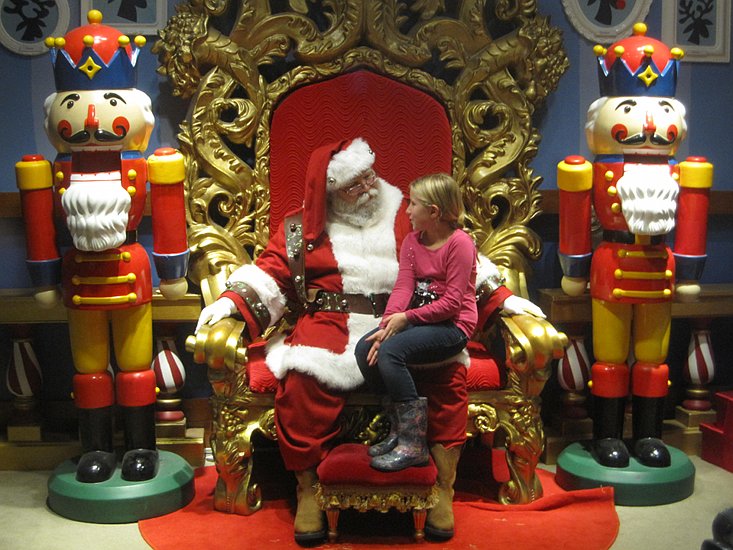 The following shots were taken from Macy's windows overlooking Union Square.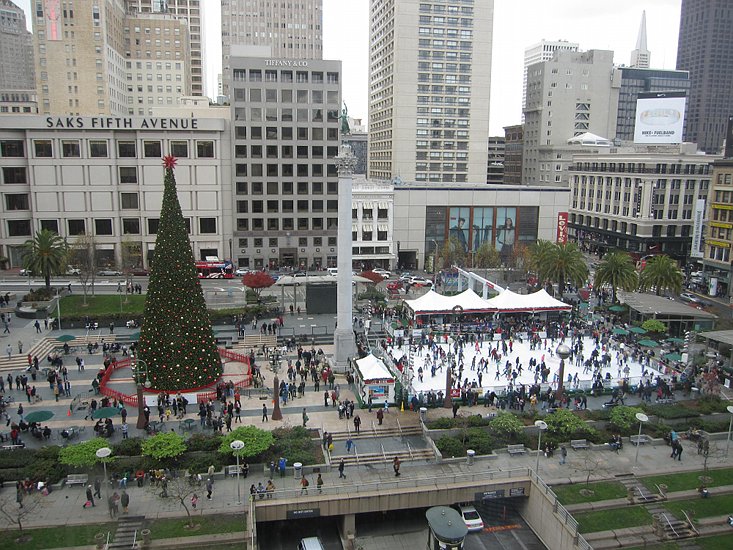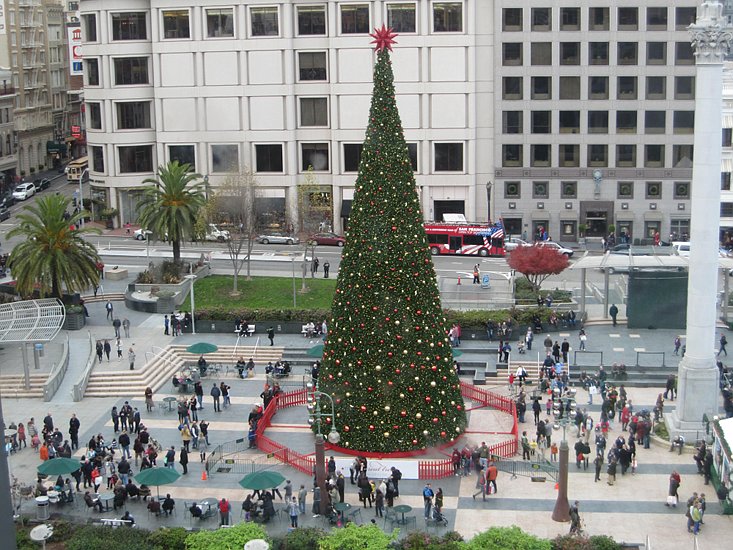 The ice skating rink is here every winter from Thanksgiving until January.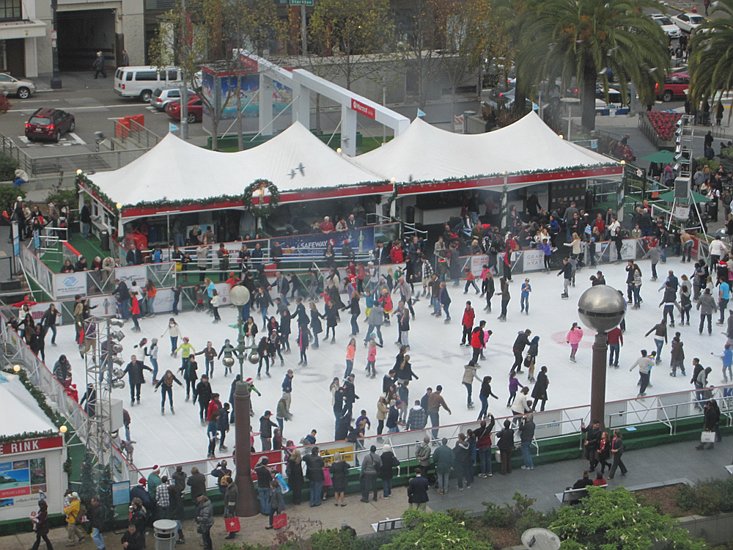 After our lunch, we went over to the Westin Saint Francis Hotel to see the Holiday Sugar Castle.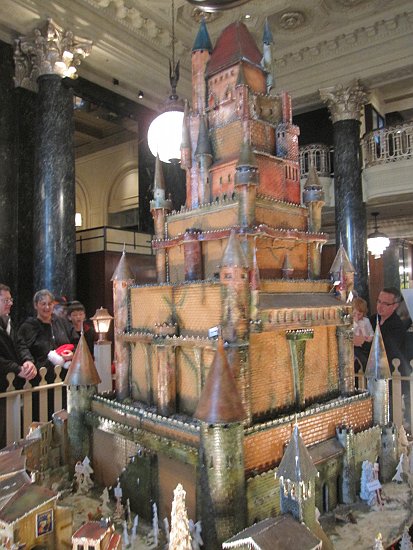 This tells about the Sugar Castle.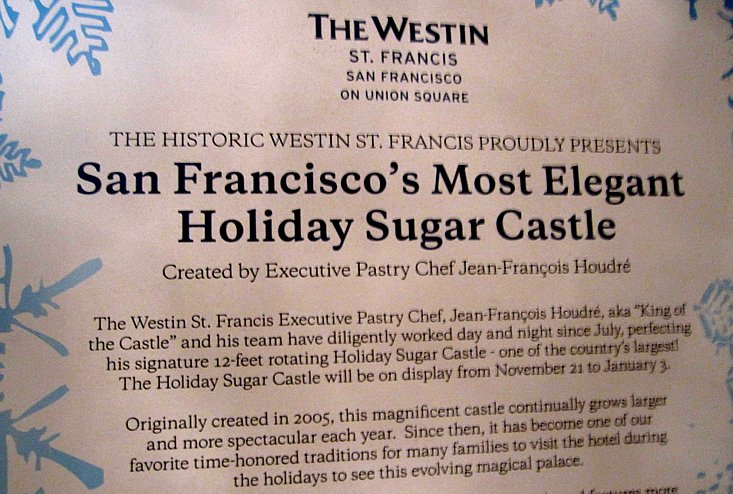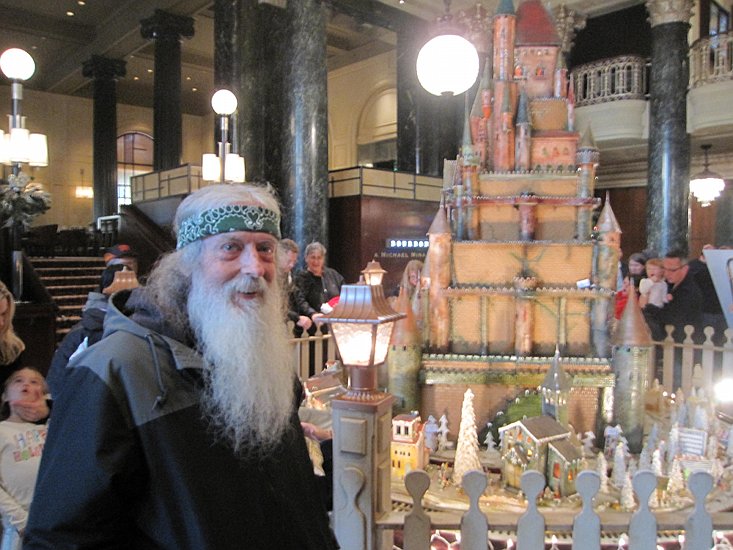 An electric train circles around the castle.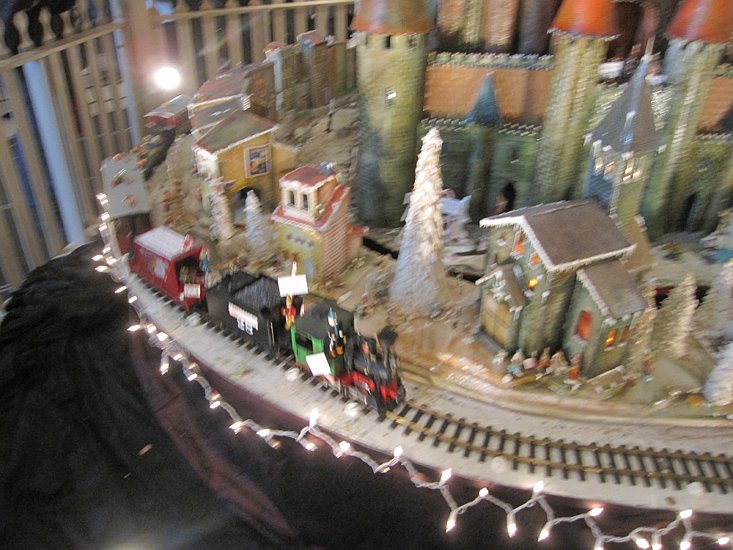 [ Photos continue on Page 2 ]