San Francisco Christmas
2012
Page 2
When we left the St. Francis Hotel, there was a beautiful rainbow above Union Square.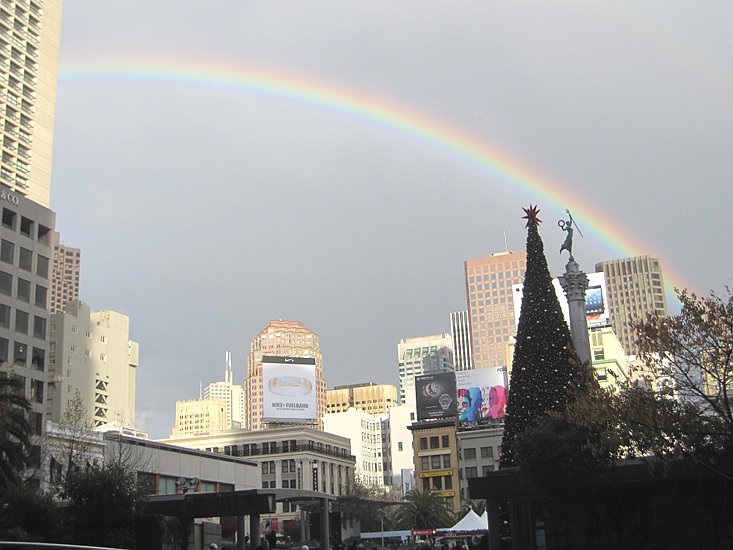 Look closely in the upper right corner and you can see the double rainbow.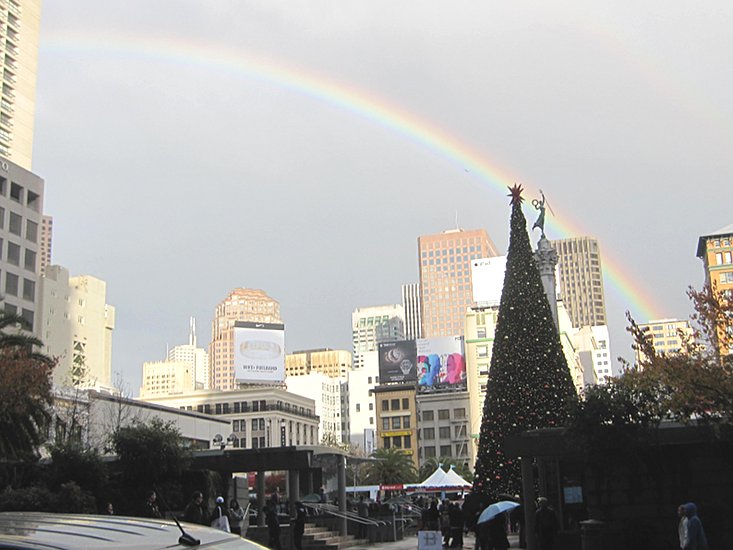 The rain shower stopped and we crossed over to Union Square.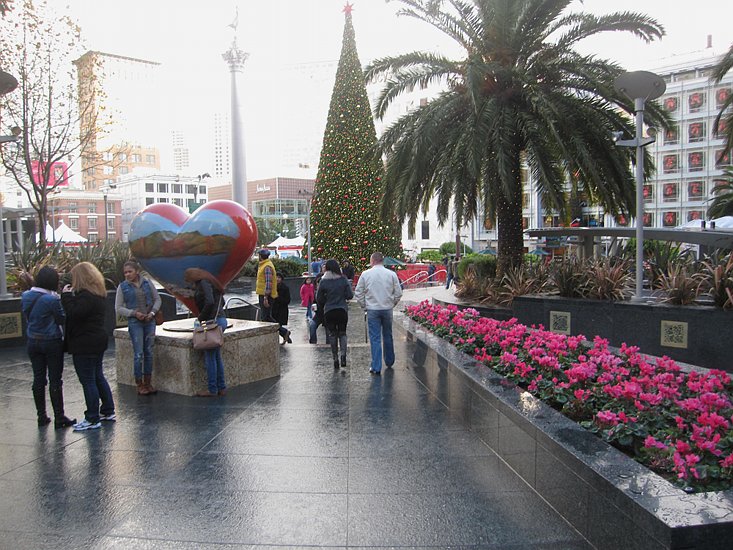 Here's Larry wearing his Santa's cap in front of the Christmas tree.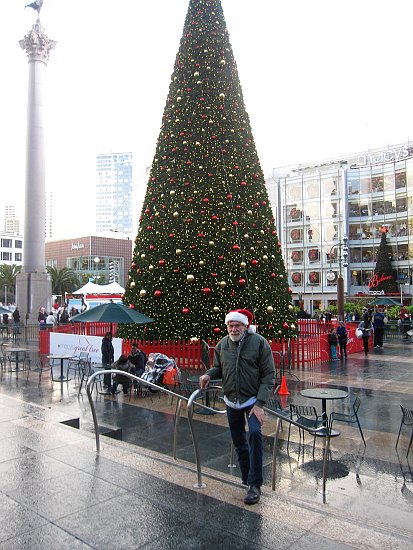 Bill in front of the tree.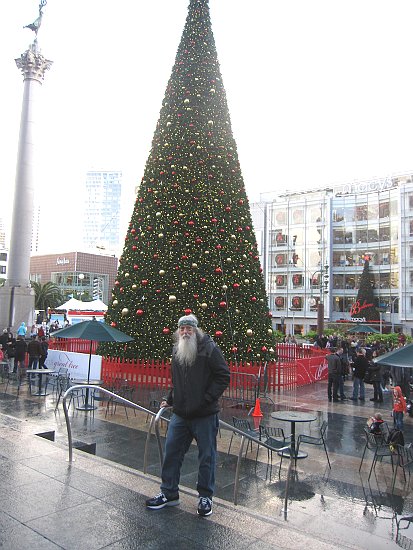 Macy's has beautiful huge wreaths in most of their upper floor windows.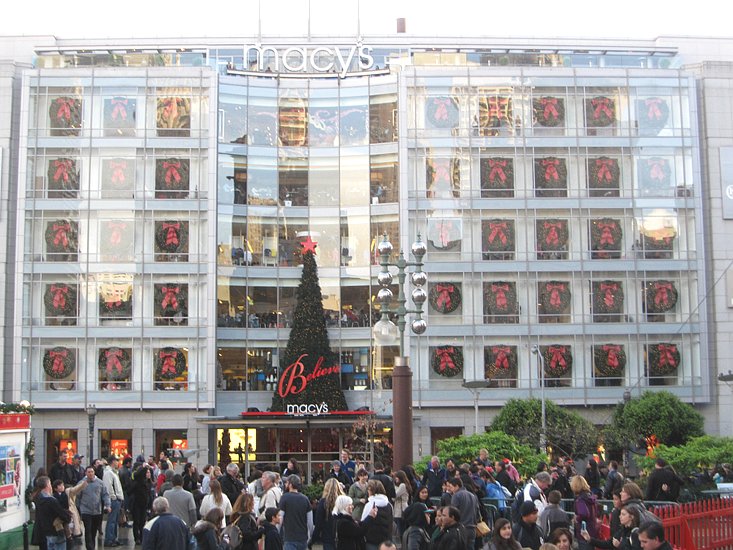 Some of the Macy's street-level windows have pets in them ready for
adoption from the San Francisco Society for the Prevention of
Cruelty to Animals. Here are a couple of cute kittens.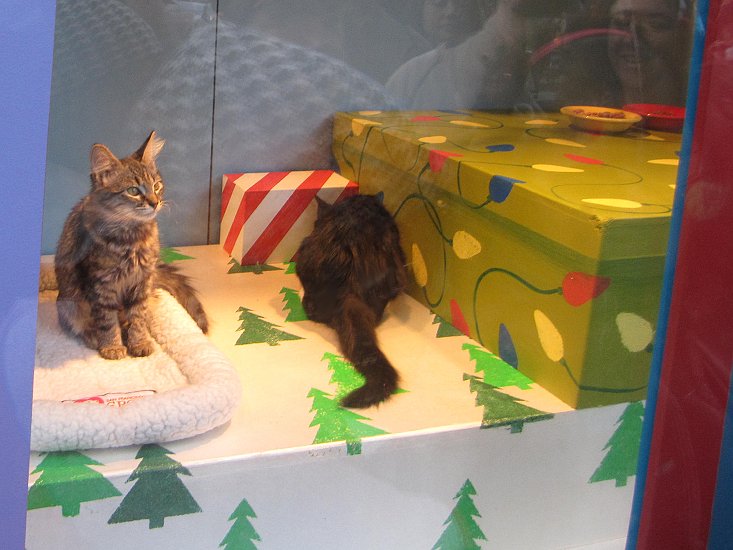 Another of Macy's windows with animated characters.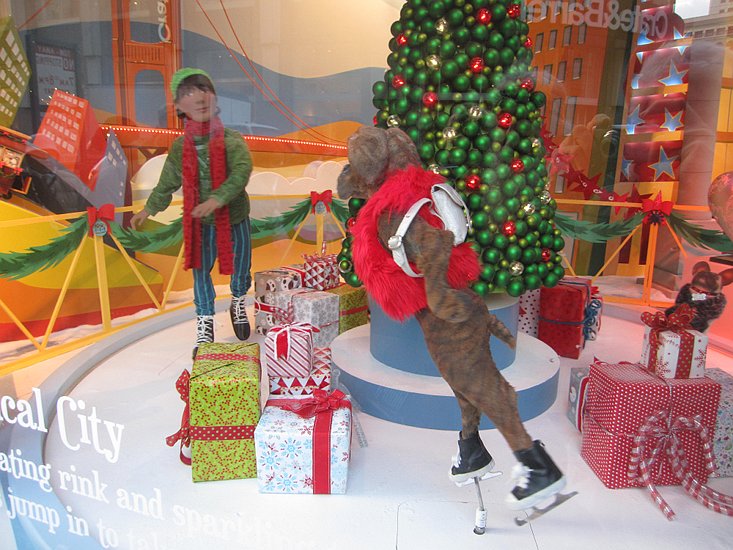 A giant wreath on Macy's Men's Store.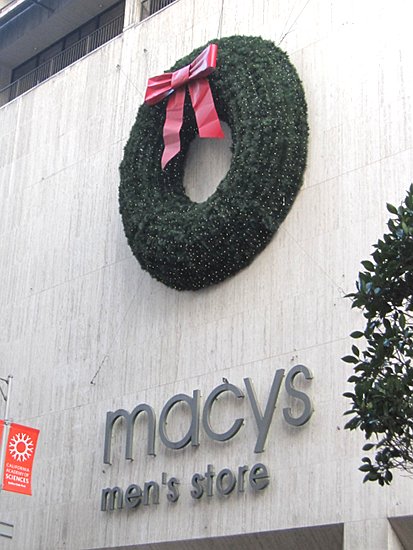 Now we move on to Neiman Marcus which always has a huge tree on display.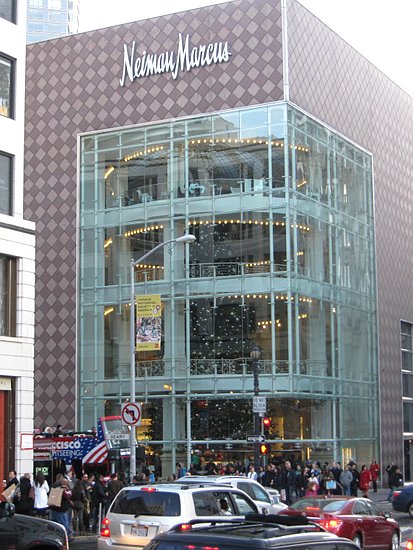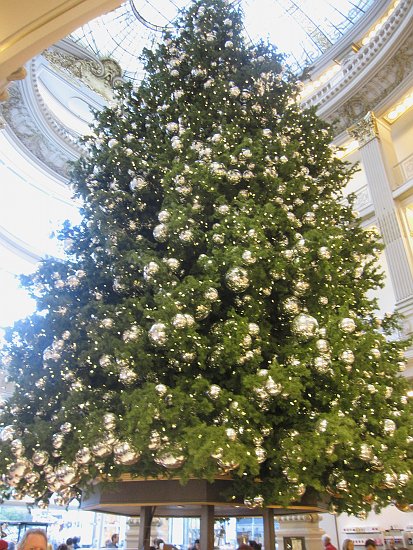 [ Go back to Christmas 2012 Page 1 ]