Visit to Union Square
San Francisco
December 11, 2010
We went downtown to Union Square to look at the big
Christmas tree and watch the skaters at the ice rink.
Photos were taken with the camera in my cell phone.
Here is Bill by the beautiful tree.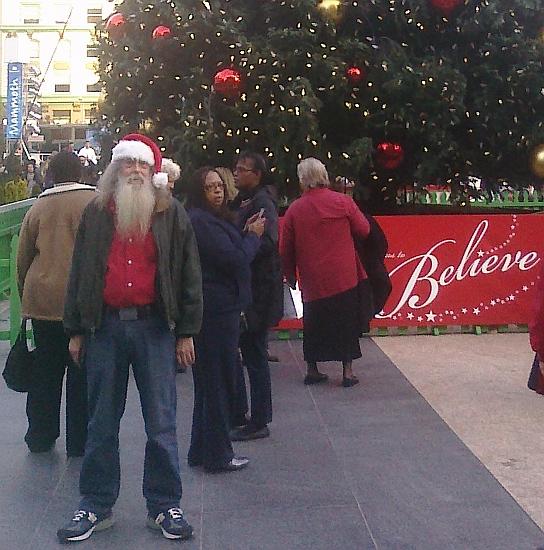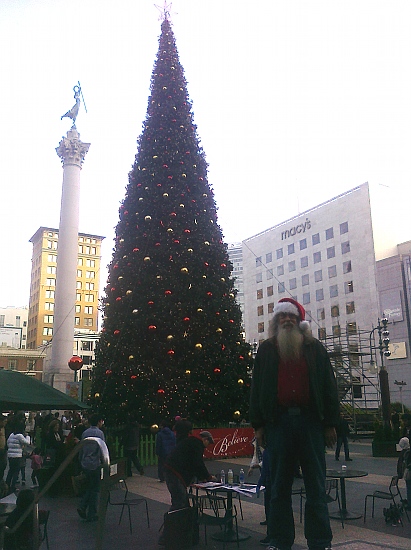 An ice stating rink is next to the tree. Here you see the crew
preparing the surface of the ice with a special machine.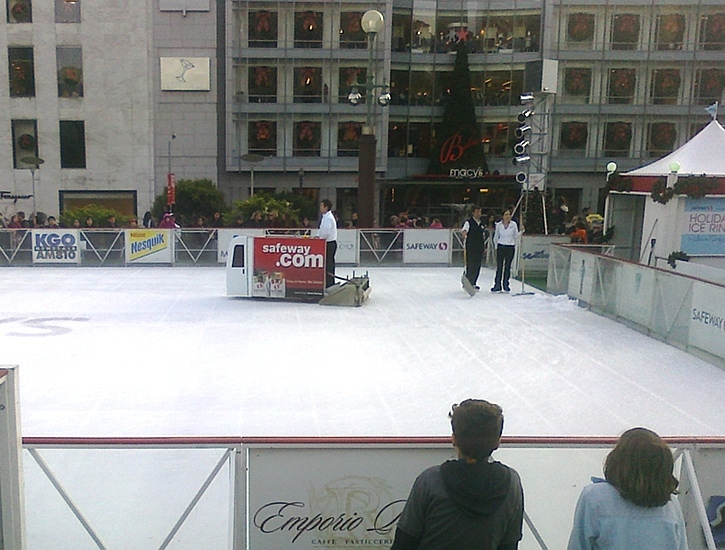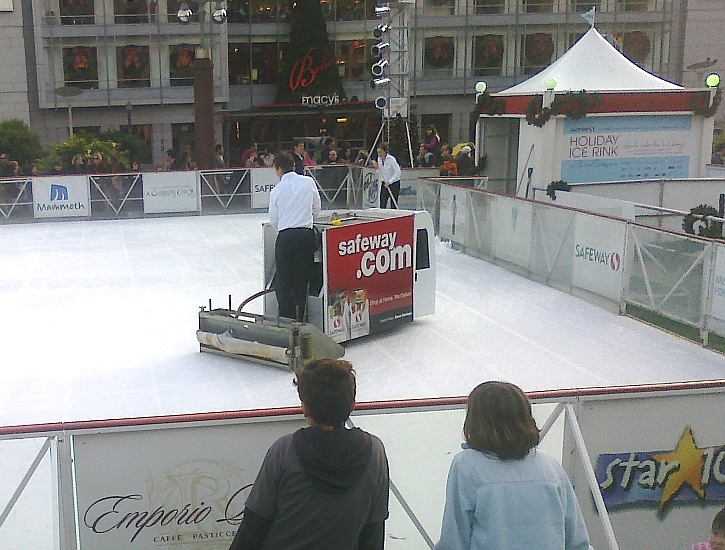 Now the skaters take to the ice.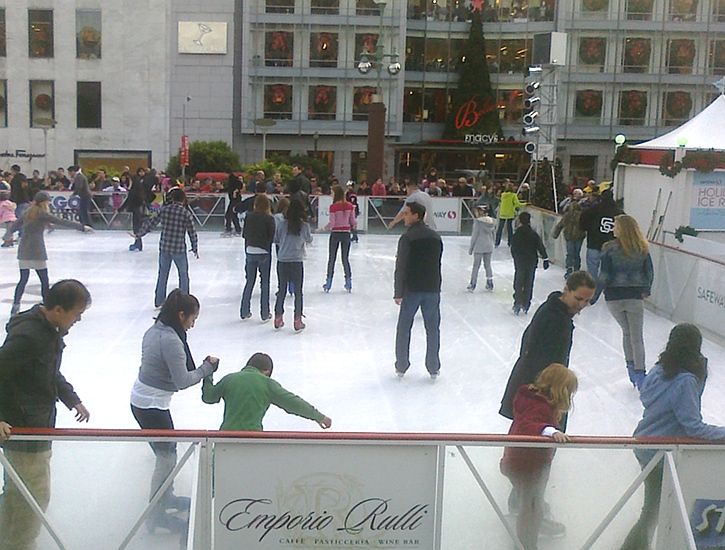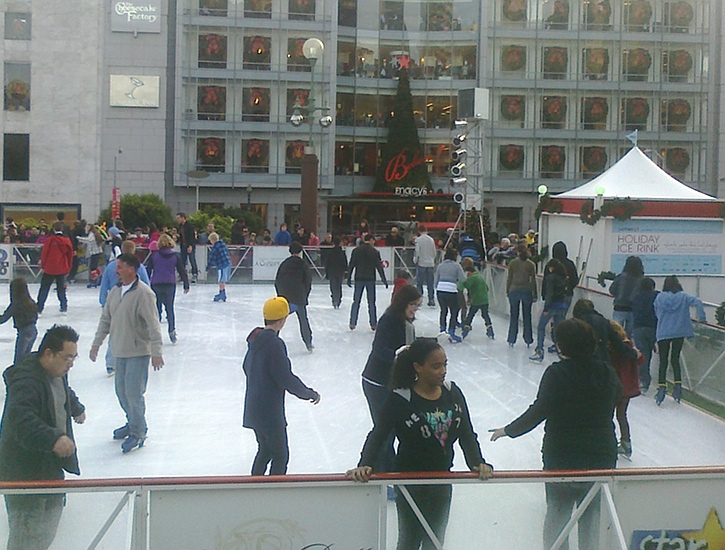 Time out for a hot dog.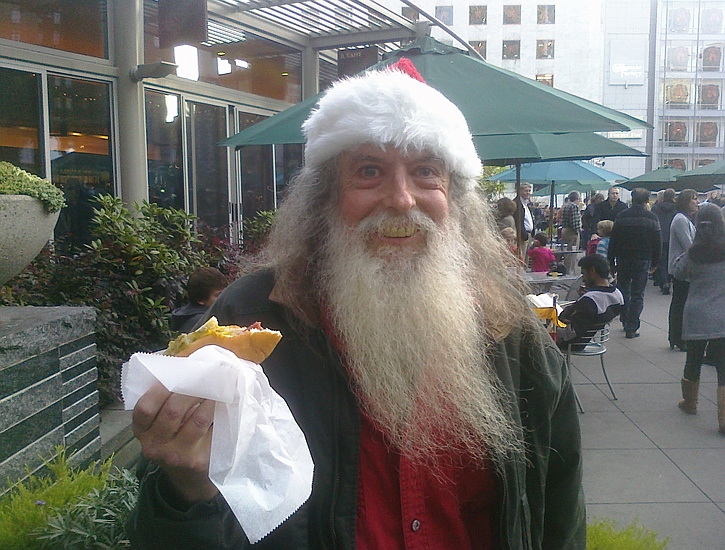 Here's a shot of the skaters with the Christmas tree behind them.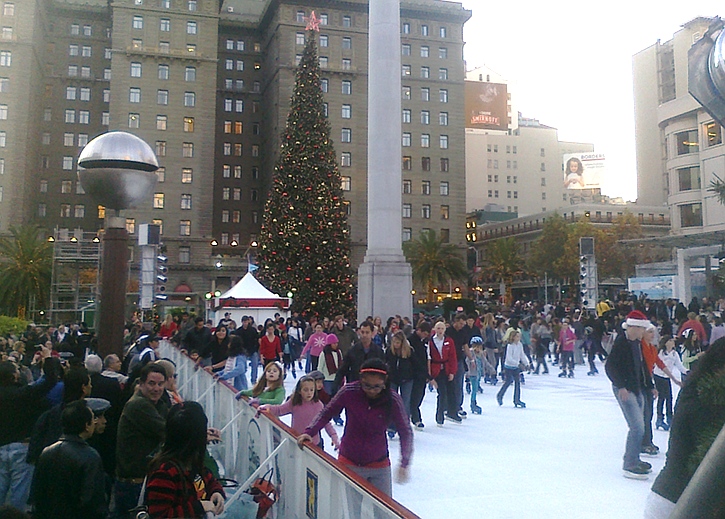 Larry by the lighted Christmas tree.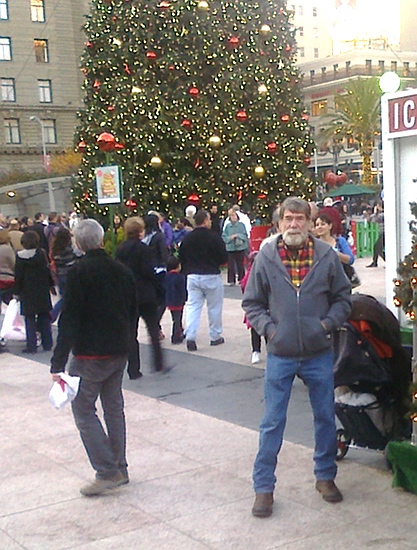 Photos taken at home Christmas Day.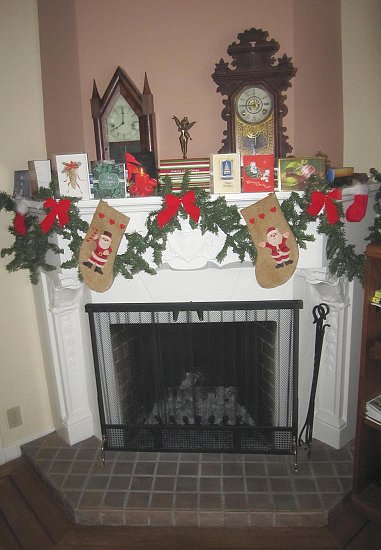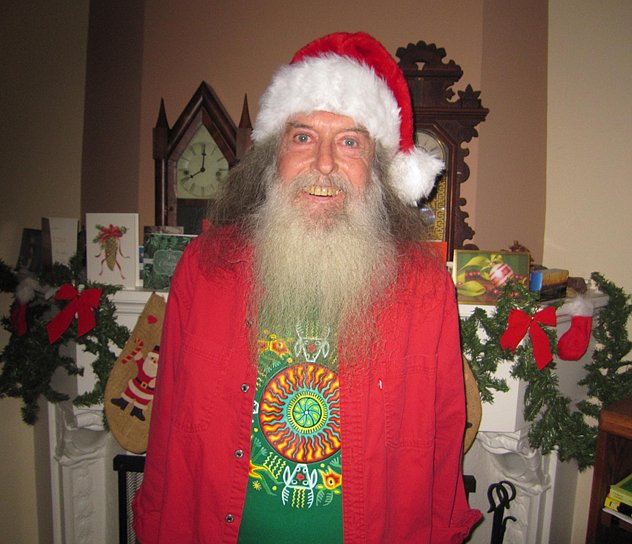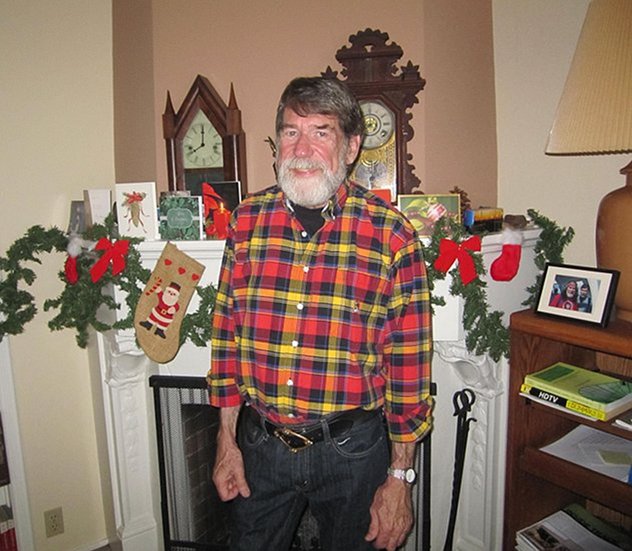 We roasted a duck, made stuffing
and a special bean and tomato combination for dinner.