After living in our home for 32 years, lots of stuff had piled up
in the basement. We had boxes stacked upon boxes and had
lost track of what was there. We decided that it was time to
go through all of the stuff and get rid of anything we no long
used or had any need for. We saved anything that we could use,
plus slides, photos and anything that had sentimental value.
I forgot to take any photos of what it was like before we started the
clean up process, so these first photos show work in progress.
We started by sorting all of the boxes and equipment into "keep it"
"stuff that could be used by others" and "toss it" piles. We
purchased five sets of shelves, like the one you see here, that
we had to assemble from parts. They went together easily.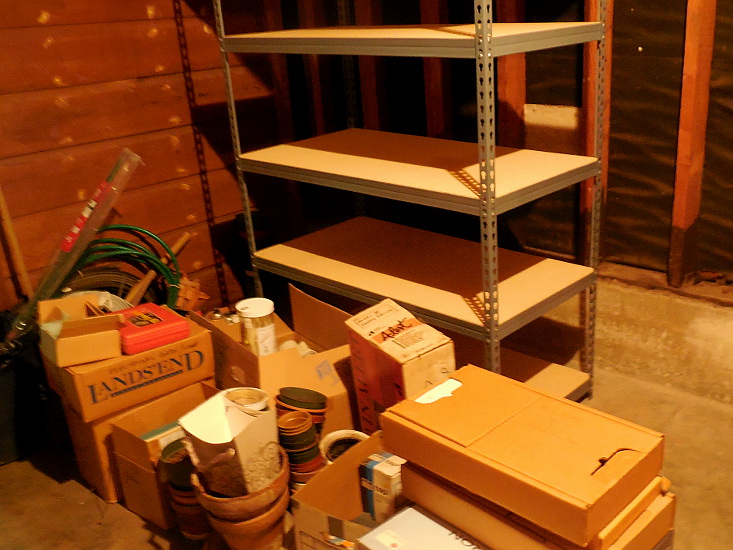 We had lots of equipment, books, binders, and parts to go through.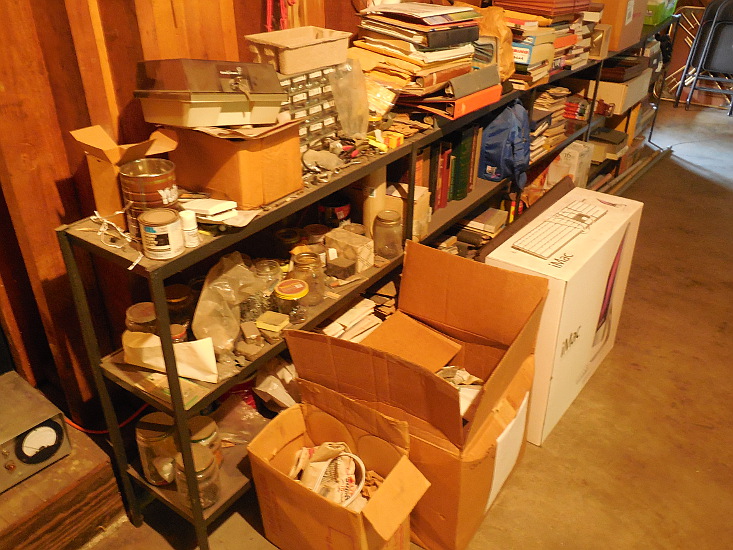 We made good progress. Here are the first three sets of shelves
holding the equipment, slides, photos and other stuff we are keeping.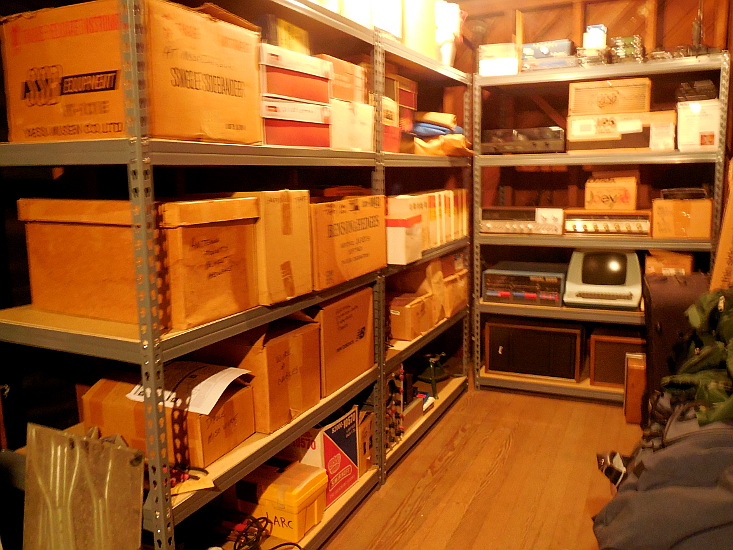 This is all of the stuff we are getting rid of, piled up to be carried away.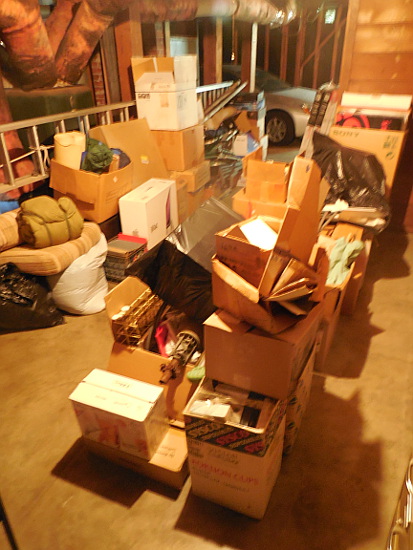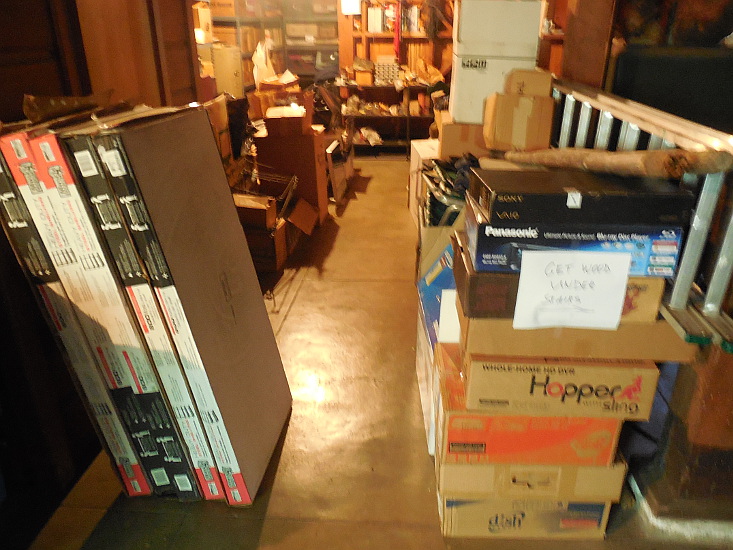 We hired Junk-King to haul the stuff away. The came for it on May 7th.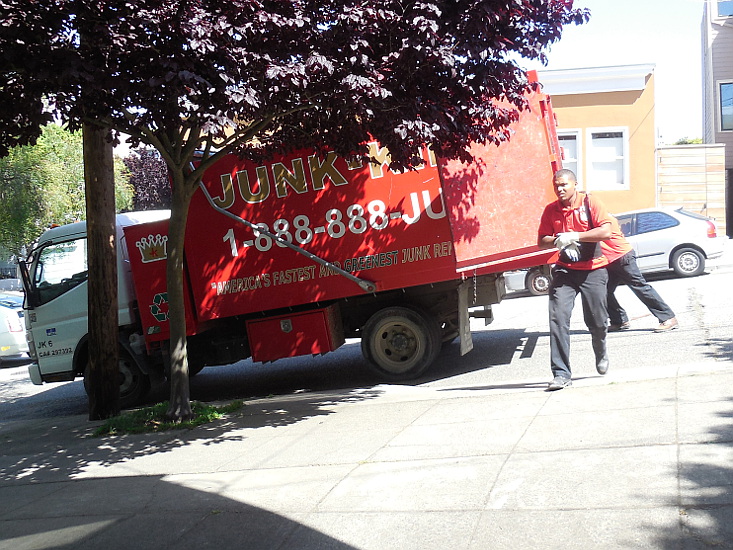 Our stuff is loaded and ready to go.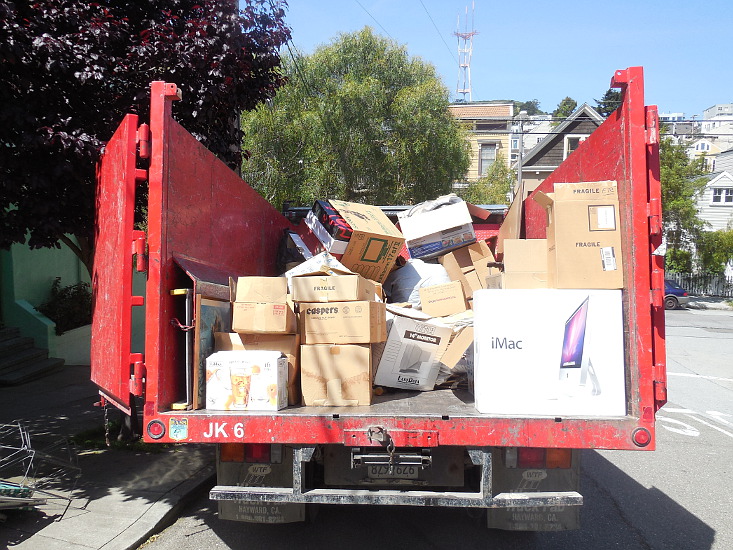 A shot of Bill checking out all the space we have now.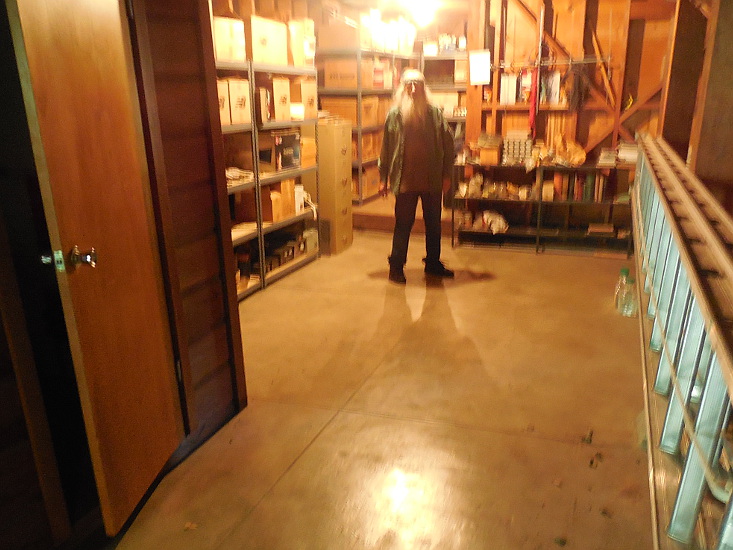 This is how it looks now after being cleaned up.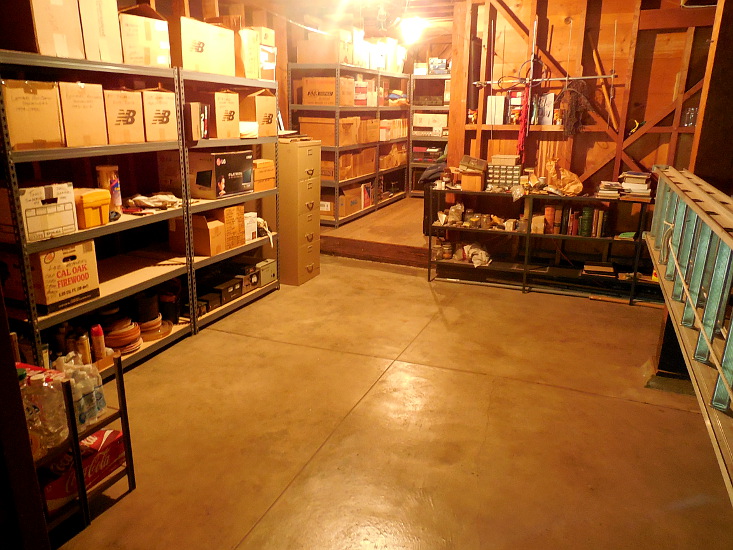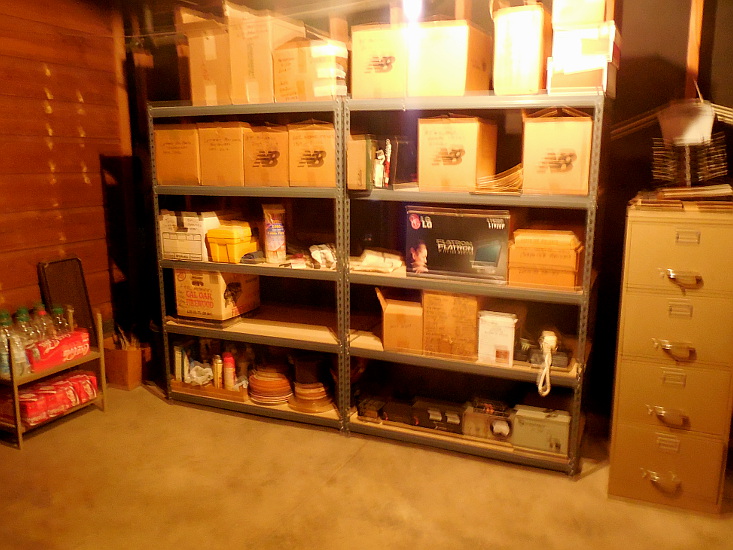 This was a major project that we feel good about getting accomplished!